This post was most recently updated
Syrian bread is a Middle Eastern bread that is very versatile. A recipe from Seduction in the Kitchen.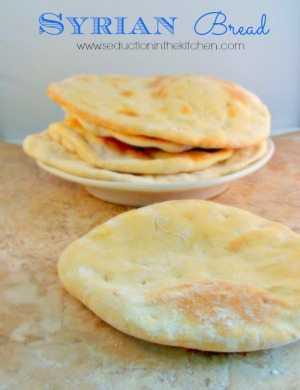 One year ago, I was in a cast. I was confined to my apartment. I could not work, I could not drive. I knew I would be in this cast for a while, it ended up being 2 months.
I needed to keep myself entertained. I made the decision to go back into food blogging. Cooking was, after all, a passion of mine. Plus, let's be honest I was dating that Persian guy and was trying to impress him, especially since he lived in PA and I was here in Cleveland, so deep down I thought he is impressed by some yummy photos.
Well, that relationship ended. However, this blog didn't. Here I am, 1 year later. It really has grown, I am about to hit 3000 likes on Facebook.
I am in the #SundaySupper movement. I launched Olive and Grapevine, a food blogger e-zine. I am in the Culinary Content for the Daily Meal. I have worked with several alcohol companies to develop recipes with. I have been featured on Foodista, Simple Dish, and Pinch of Sugar.
It really is amazing to me, every day I am looking for ways to improve this recipe blog. When I was trying to think what I could do for this special recipe post. Then I decided I want to redo my very first recipe post, the Garlic Herb Syrian bread.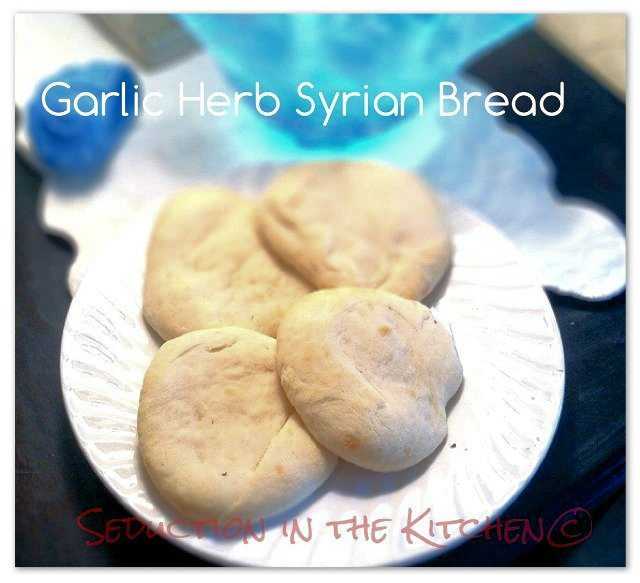 I did a twist on it, this recipe post would just be a normal Syrian Bread.
When I first started I was using my iPhone to do all the photos. Slowly I have been, and still am, learning food photo techniques. This is something I put together to show how much I have grown in one year in terms of photography: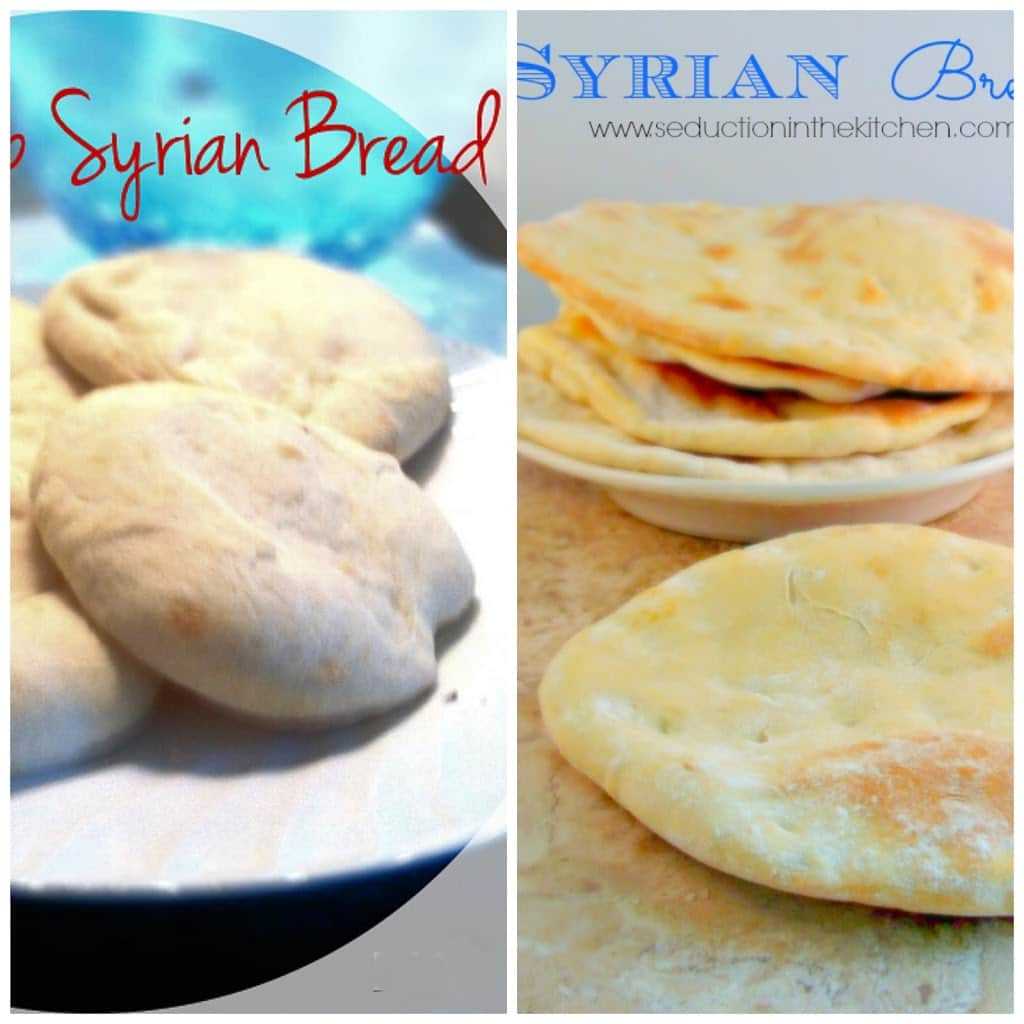 That is the original photo of the Syrian Bread is on the left and the one I did now. Amazing right? I still have ways to go, but I am very proud of myself. I talk too much on here about change being good.
This photo shows how yes, change is good, I could stick in my ways and continued doing photos and editing on my iPhone. I wanted to change and wanted to improve myself. So I took the time to learn, change the way I was doing photos.
Plus, as this year gone on, I, myself have changed. Many know I came to realize I needed to get rid my past. I was unable to move to new surroundings so been doing a "Starting over new in an old apartment."
I got rid the furniture that I had in my marriage, it was the last thing tied to that life and was just a reminder of pain for me. Now got new furniture and my luck has been changing since I let go that past. My love life hasn't changed, but I feel more confident now that got a new perspective on life that too will change as well.
As part my celebration in my 1 year anniversary of Seduction in the Kitchen, and also following my advice that change is good. I made the decision to launch a YouTube channel. Of course, I did this recipe, or a version of it, as the first video. I want to do a weekly video recipe of some the older recipe posts. Plus I want to have fun doing it, but like my photography, I got to learn it, so as time goes on the editing, filming will get better.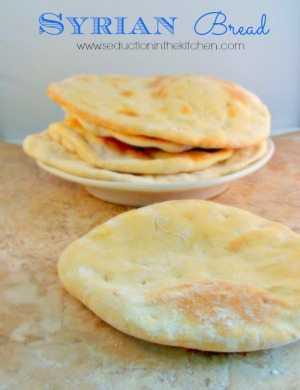 So thank you for this year. If it wasn't for fans of the Syrian bread recipe, this blog would not exist. Cheers to you and here is to another year of amazing recipes here on Seduction in the Kitchen.
Check out these other Middle Eastern Recipes: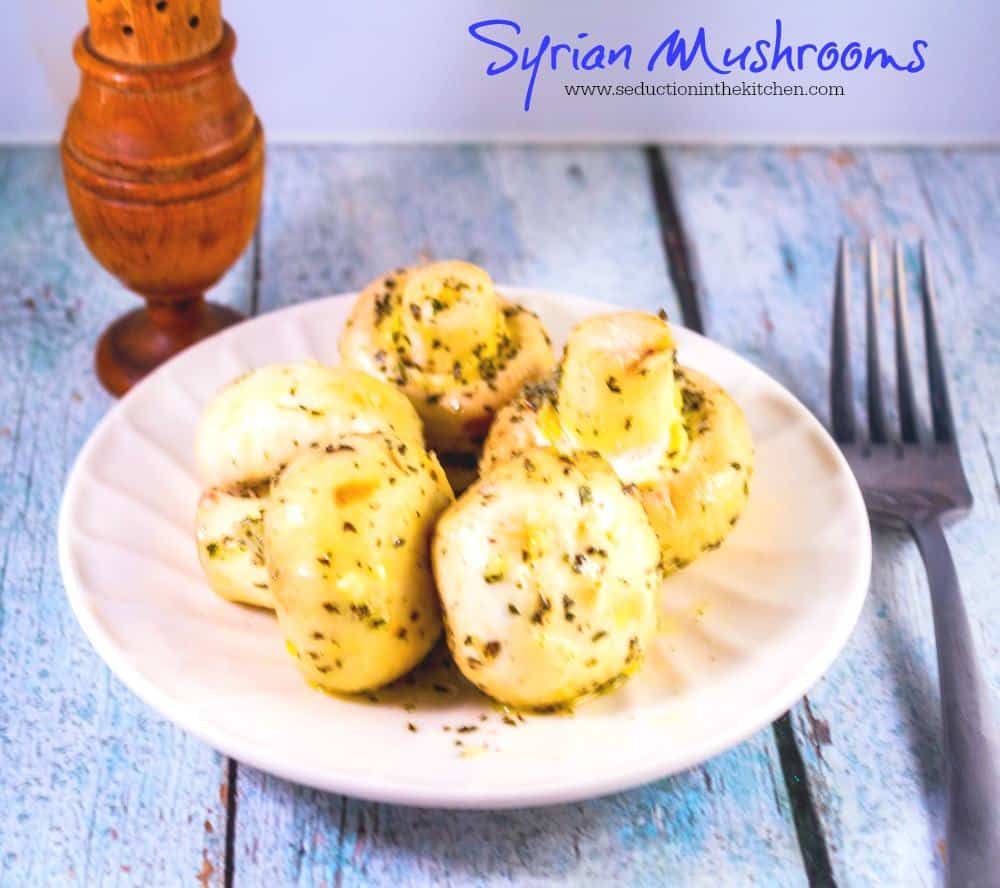 Syrian Mushrooms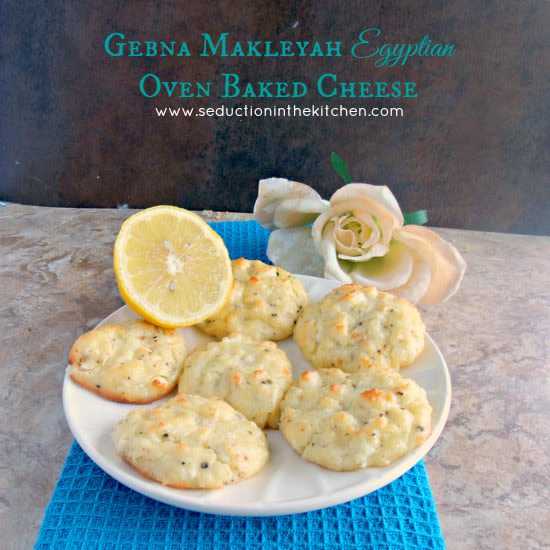 Gebna Makleyah Egyptian Oven Baked Cheese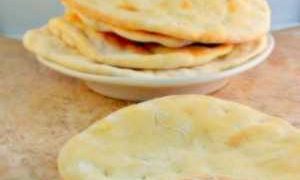 Yield:

8 servings
Syrian Bread- 1 Year Later
Syrian bread is a Middle Eastern bread that is very versatile. A recipe from Seduction in the Kitchen.
Ingredients
1 1/4 Cup Water
2 TB Olive Oil
1/2 ts White Sugar
1 1/2 ts Salt
3 Cups Flour
1 1/2 ts Dry Active Yeast
Instructions
Place the ingredients into your bread maker in the order recommended by the manufacturer.Put it onto the dough cycle.
Next, once the dough cycle is complete, take the dough out and divide it up into 6-8 sections.
On a floured surface, shape the dough into little flat circles.
Heat your oven to 475F baking the breads 2-3 at a time bake them for 5-7 minutes. Just till they turn a nice golden brown.
Take them out the oven, let them cool and then ENJOY!
Nutrition Information:
Amount Per Serving:
Calories:

110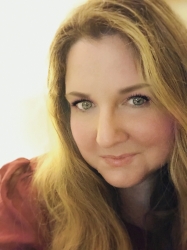 Latest posts by Deanna Samaan
(see all)