This post was most recently updated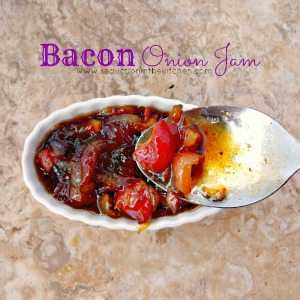 v>
Notice anything different on the site? I been doing some Spring Cleaning and just rearranging things around. It a girl thing, we like to redecorate, change things around. How many times have we redone a living room space, like move a couch to the other wall?
It is funny, because I am in the midst of redoing my apartment, and when I went to pick out the new furniture, I told the guy I wanted something either light blue or a light grey, he showed me a grey but wasn't the grey I had in mind. I joked with him, I am a female we are particular with colors. He laughed and said, Oh I know, a guy says give me a grey couch, the first thing grey they see they take, women never do they look around compare the colors.
However, I come to find out in the blogging word, it seem guys are more particular about styles and colors for websites, just like a woman is particular about the colors for decor at home. I found this out by asking for just design advice for this recipe blog, and the answers I got, from the guys, was like answers I would have gotten from women asking about fabrics to cover throw pillows for my living room. So really, men do care about design, just seems to be that of the virtual world.
Anyway, I may do a few more changes. I just felt was time to do a little arranging on Seduction. We have had a year, so let's start the second year of recipes off with a mini makeover.
I went to dinner with a friend a few months ago at TGI Fridays, he got a burger there that had bacon onion jam on it. He remarked how wonderful it made the burger. I said, that might be a good thing to try and make. He is a cook and foodie like me. I been telling him he needs to do a blog, he has amazing recipe ideas. Anyway, he said not hard and told me what to do. I been wanting to try his idea on how to make this jam. Finally, I had a few things to make, and decided to finally create this recipe. My god it was good!. I used on BLT and really made the BLT pop. I used in sandwich, like a turkey club, WOW! Of course a burger, Yummo!
Yield:

8 servings
Bacon Onion Jam and Almondina Giveaway
Bacon Onion Jam is wonderful to put on sandwiches, burgers, or just plain. A recipe from Seduction in the Kitchen.
Ingredients
1 large sweet onion (diced)
2 tablespoons butter
1 lb of bacon (diced)
1 tablespoon brown sugar
1/2 cup maple syrup
Instructions
First, melt the butter in a large pan, on a medium low heat. Add the onions and bacon to the melted butter.
Cook the bacon and onions, stirring constantly, so they do not burn. Also make sure you keep it on a medium low heat, this help in the not burning. Keep cooking them until they onions are turning a golden color. About 20-30 minutes.
The onions will start breaking down as they are turning the golden brown color, when they look like they are and the bacon looks like cooked too, drain off the most the fat leave a tiny amount in it though. Add the pan back to the heat, and add the brown sugar. Stirring quickly, caramelize the onions and bacon in the sugar.
When the onions and bacon is caramelized, add the maple syrup. Continue cooking over the medium low heat, stirring constantly again, for about the next 15 minutes. You want to reduce the syrup and make it thick, especially if you used a pancake butter maple syrup.
When looks like it is a good thickness to you, take off the heat and put it in a glass canning jar, let cool and then you can ENJOY!
Nutrition Information:
Amount Per Serving:
Calories:

420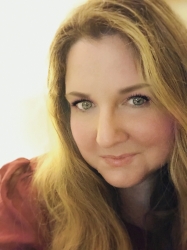 Latest posts by Deanna Samaan
(see all)