I am a participant in the Amazon Services LLC Associate Program, an affiliate advertising program designed to provide a means for me to earn fees to Amazon.com and affiliate sites.
Raspberry White Chocolate Cream Pie is an easy no bake cream pie made with Driscoll's raspberries. A recipe from Seduction in the Kitchen.
So this is one of the recipe photos I took with my new camera, it also one the first photos I took with it. I am still learning, but look how much better the photo is! I am very happy with this new camera. Everyday I am learning something new on it. Practice makes perfect right? So I have plans going out to the park this weekend, since I am off, and practicing with it. There is also a Greek festival I hope to attend, and I am taking the camera, yep, practice, practice, practice.
I also updated another recipe on here too, my BLT Salad recipe. What is funny about that recipe, I had stopped using the iPhone to take photos and went with my digital camera instead. Plus I just learned you need to edit photos, I was learning to edit photos, it was with that recipe I started doing that. The original photo was way too far away, I didn't know angles yet. So it made sense I would reshoot the photo. It still not 100% perfect,a s I said I am leaning this new camera, but it is better than it was:
I am so happy I finally got the new camera. I said that already didn't I? I always want to better myself. I like learning and advancing myself. The photos are proof of that. It is good to want to evolve. I mean I started this blog to impress a guy with my cooking skills, now I evolved to this is my business, my passion.
It always good to evolve. If we didn't, life would get boring I think, by pushing yourself you better yourself into succeeding but also creating passions in life. 10 years ago when I first moved to Cleveland, I was a newly married woman, did I know I have this level of success then? No, I didn't. It was my divorce, coping with getting myself back, then wanting to show that I was not worthless, like my ex said I was, that pushed me to want to evolve, I have. It feels good knowing that.
Anyway, Driscoll's berries asked me if I could do something with raspberries, talk about pushing yourself, recipe development for a brand is just that, you want to create something that will please both the brand and people alike. So I pushed myself, I wanted to make something very easy, and not a lot of prep work, no bake was the answer, especially something for summer. What I came up with was a pretty, yummy pie that will impress people.
Yield: 6 servings
Raspberry White Chocolate Cream Pie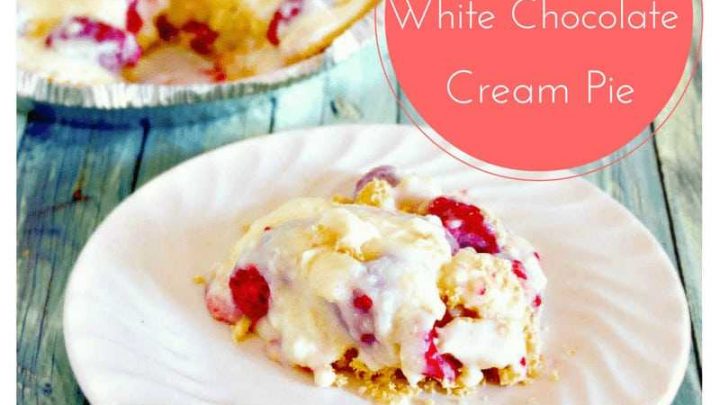 An easy no bake cream pie made with Driscoll's raspberries. A recipe from Seduction in the Kitchen.
Ingredients
1 cup ⁄2 heavy whipping cream
1 12 oz bag of white chocolate chips
1 cup ⁄2 cream cheese
1 cup raspberries
1 ) shortbread pie crust
Instructions
Bring the heavy whipping cream to boil in large pot over medium heat. Remove from heat and stir in white chocolate until melted and smooth.
Then stir in the cream cheese and mix until it is smooth and uniform.
Place the raspberries in a layer on the bottom of the pie crust
Pour over chocolate mixture covering berries evenly.
Place the pie in the fridge to set up for about and hour.
Slice it up and ENJOY!
Nutrition Information:
Amount Per Serving:
Calories:

510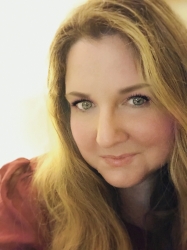 Latest posts by Deanna Samaan
(see all)