This post was most recently updated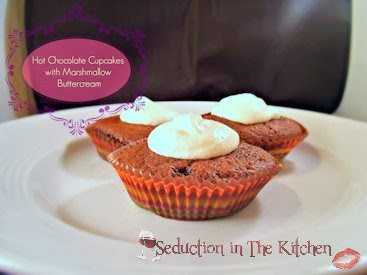 We were talking the other day at work about how this time of year it so perfect for this drink from a coffee place called "Hot Apple Blast." It was this great apple cider drink, that was so good and perfect for these cold chilly nights we been getting. The only problem Caribou, the place that had this drink, is out business all over Cleveland. Sure, Starbucks has a similar drink, but not the same. From what I have seen, a coffee place called Peet's has taken over the Caribou location, but they do not have this apple cider creation.
It is amazing how a simple drink can make people bond over how delightful a drink was, and admit they wish a place had not gone out of business. Food and drink will do that to people. It is like it has this power to bond people by the memory of a taste. take hot chocolate, for example, it is this smooth creamy hot drink that can recall many childhood memories for some. Playing in the snow, building a snowman, chasing snowflakes, then coming inside to get warm with a mug of this delicious chocolaty drink. Let's not forget the marshmallows on the top.
Even to this day, when I come inside my apartment, from driving home in that cold snowy weather, I like to make a nice steamy cup of hot chocolate. It warms a girl right up, plus it relaxes you from the stress of driving the highway with others who are freaking out in the snow. You know what I am talking about. Everyone complains about people who seem to forget how to drive in the snow. I will give you a hint, just drive! Do not brake every 2 minutes, just drive, you will be ok.
I had this ice cream that was a frozen hot chocolate, it was great, it had the little marshmallows on top and everything. It really tasted like hot chocolate, only it was frozen. It is that creamy chocolate taste that hot chocolate is known for that gives it that "hot chocolate" taste. I have made in the past Hot Chocolate cookies, it a recipe I got a long time ago from Land O Lakes butter. Truthfully, using Land O Lakes hot chocolate mix in that recipe, really made the cookies, I like it better than Swiss Miss or Carnation hot chocolate. It just has a smoother chocolate taste to it.
When was at work, one of my co-workers, who is a float, meaning she isn't always at my location, she has to cover all 16 family health centers. I used to do that myself before I was placed all the time at my location. Truth be told, I was the longest lasting float, I did it for 7 years, they never had a float last that long.
Anyway, she fell in love with the Caramelized Pear and Walnut Muffins, in fact, she took some home to her mom and her mom loved them. I have said how I got issues with some the younger co-workers and how they been treating me. This float is one of the ones that helped me realize those younger co-workers they just do not appreciate anything, they really do know when someone is actually being nice to them, that they expect things, instead of appreciating it. Plus this float also the same age as me, so again it a good example how different the generations are.
Anyway, She was going to cover at my place of work on Halloween. I decided to make a special Halloween treat for her. I wasn't feeling like making the Hot Chocolate cookies. I looked online for Hot Chocolate cupcakes, All I saw was making cupcakes look like a mug of hot chocolate. Not what I wanted to do. So I decided, let's make a chocolate cupcake but substitute hot chocolate mix for chocolate and sugar portions. It was a brilliant idea, then top it off with a little marshmallow buttercream, I mean what is hot chocolate without marshmallows?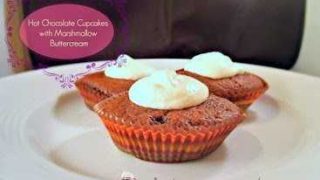 Yield:

12 servings
Hot Chocolate Cupcakes with Marshmallow Buttercream
Hot Chocolate in cupcake form! A yummy recipe from Seduction in the Kitchen.
Ingredients
1 1/2 cups flour
8 packs of hot chocolate mix
1 1/4 teaspoons baking soda
1 1/4 teaspoons baking powder
1 6 oz carton of French Vanilla yogurt
1 box of chocolate pudding
1 tablespoon heavy cream
1 teaspoon salt
1 cup sugar
3/4 cup hot water
3/4 cup milk
2 large eggs
1/2 cup vegetable oil
1 1/2 teaspoons vanilla extract
1 container of marshmallow fluff
1 stick of butter (soften)
2 tablespoon heavy cream
2 teaspoon vanilla
1/4 teaspoon almond extract
2 cups of powder sugar
Instructions
Mix together in a bowl the pudding mix, flour sugar, hot chocolate mix, baking soda, baking powder, and salt.
Next, add the eggs, milk, yogurt, oil, water, extract, and heavy cream to hot chocolate mixture.
Mix everything until it is smooth.
Spoon the batter into cupcake liners, just fill it up about 2/3 the way full.
Bake at 325 in a pre heated oven for about 25-30 minutes until they are done. To make sure they are done do a toothpick test, dip the tooth pick into one and if it comes out clean it done, but if batter still on it cook a bit longer.
While the cupcakes are cooling, it time to make the buttercream. Cream together the butter and marshmallow fluff with the heavy cream and extracts.
Add the powder sugar and mix until it is smooth.
When all blended together, spoon the buttercream into a pastry bag, or use a gallon ziploc bag and snip off the corner works very well.
Squeeze a dollop of the buttercream onto the cooled cupcakes.
Then ENJOY!
Nutrition Information:
Amount Per Serving:
Calories:

420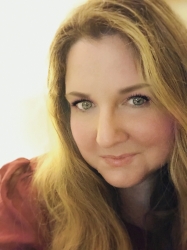 Latest posts by Deanna Samaan
(see all)