I am a participant in the Amazon Services LLC Associate Program, an affiliate advertising program designed to provide a means for me to earn fees to Amazon.com and affiliate sites.
Hawaiian Ice Tea is a pineapple addition to homemade sweet tea. It is so simple to make and you will love the tropical pineapple taste.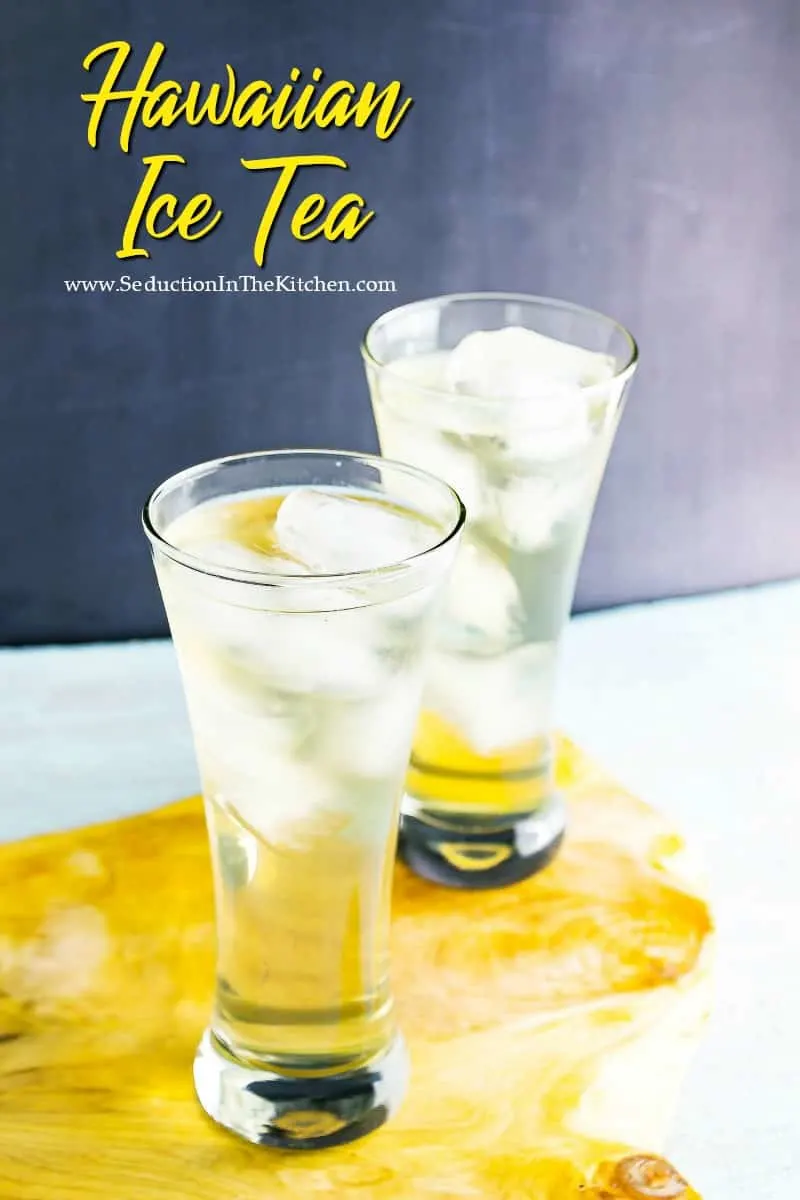 Exciting news to share in this Hawaiian Ice Tea post. I got a custom recipe card created for Seduction in the Kitchen. I am very happy with the new features it has. I am sure you will agree when you see the new things you can do and see on it. So let me give you a tour of the new card.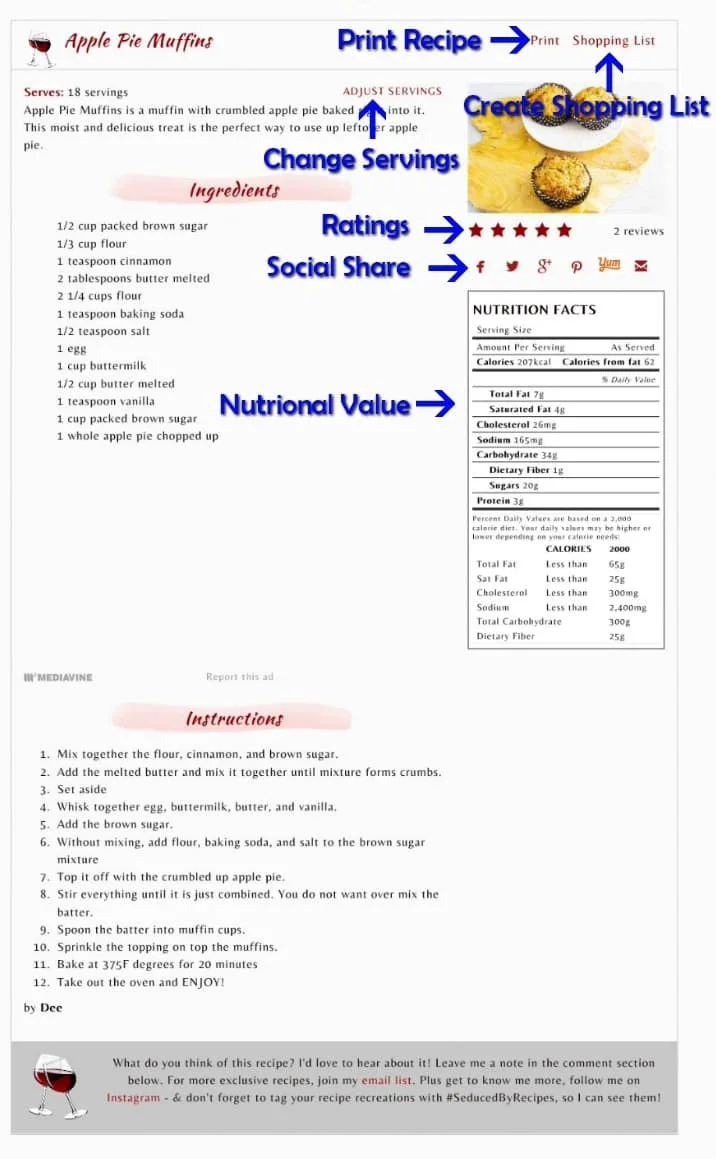 So here the list of what is new on the recipe card:
Print the recipe. Yes, you could do that on the old card, but I am just getting started.
Create a shopping list. You like the recipe and want to go shopping, click on that and you can create your own shopping list now. Say you are meal planning. There are several recipes on Seduction in the Kitchen you want to make. YOU can create the list and it will save it for you!
Change Servings. So it says makes 18 muffins but you only want 6, click that adjust servings and it will adjust the recipe to what you want to make!
Ratings. So ratings were on the old card but were harder to do. In order to rate the recipe, you had to comment. Now you do not have to. Choose how many stars you think this recipe is and poof you are done!
Social Share. This allows you to share this recipe.
Nutritional Value. have been wanting this for awhile. I used several different ways but they just were not as good. Now you can actually check out what the nutritional info is for the recipe!
Pretty nifty would you not say? Plus there are the design elements too you will see. The flourish as I call it. I wanted to have elegance and a little sexiness to the card. After all this first time I have had a custom card, not a standard that comes with the plugin.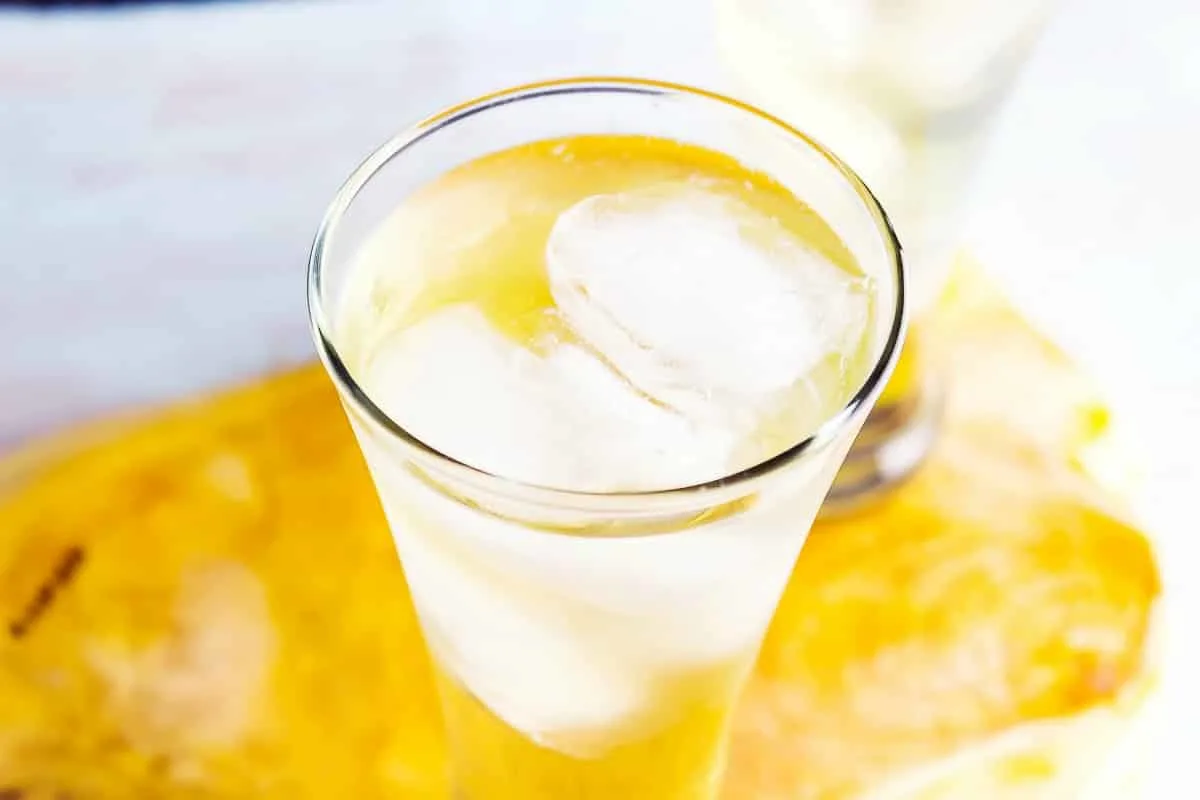 I do welcome all comments on this new card. Any suggestions you have, please tell me. One thing might change is the font for the titles. I am not 100% sold on that yet. Please let me know what your thoughts are!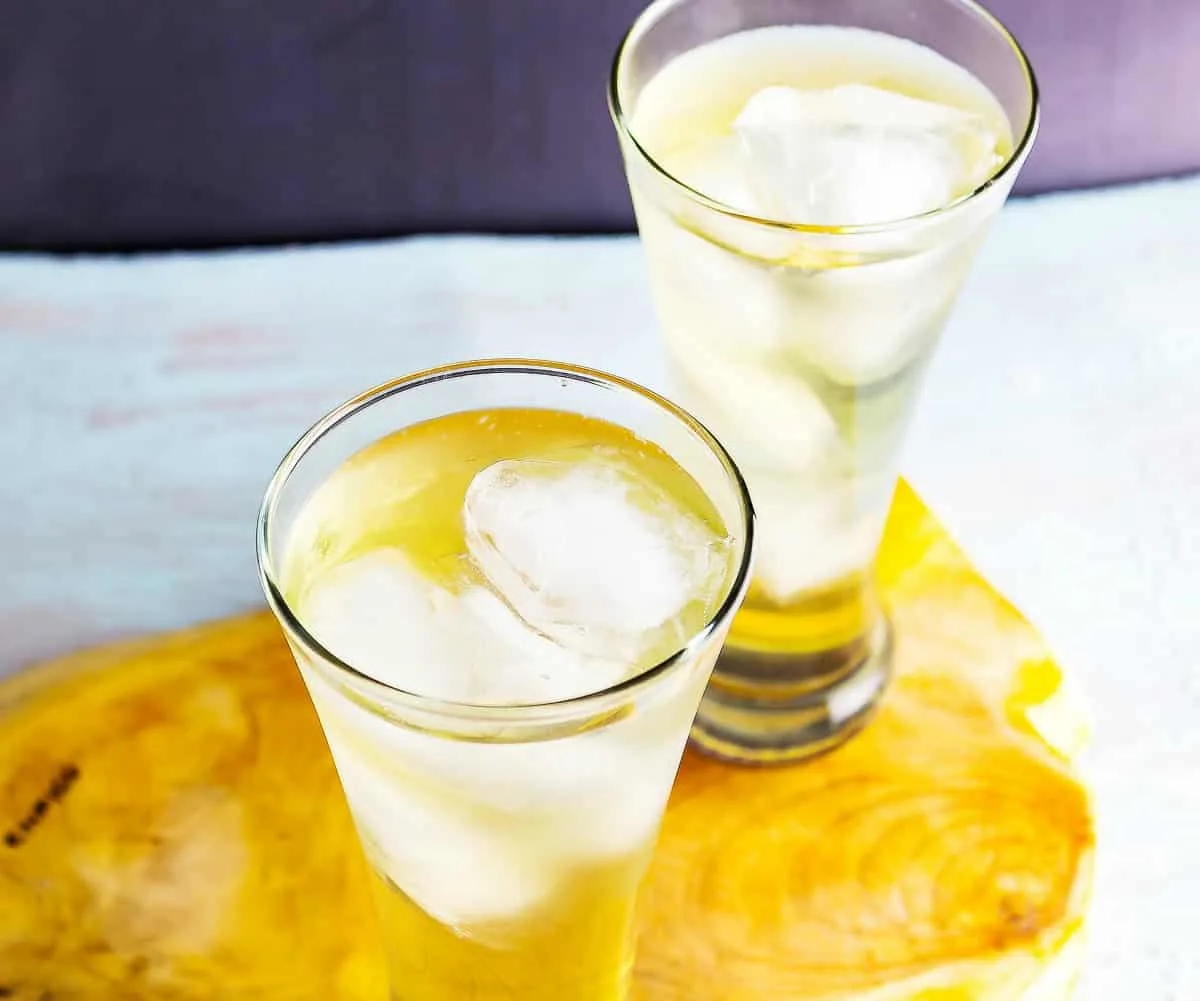 So yes this is one of my older posts that I have redone. New photos and a new post have been created. So as in the tradition on these older recipe posts, I will give you some background on it.
Originally posted on July 2013. This is one the first posts on Seduction in the Kitchen. It was hot, I was in that darn cast. I wasn't able to drive so my cabinets were not stocked so well.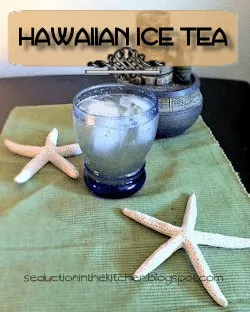 Creation of Hawaiian Ice Tea
I had to utilize what I had. So that was pineapple and green tea bags. Hey A girl was thirsty and she wanted ice tea, what can I say.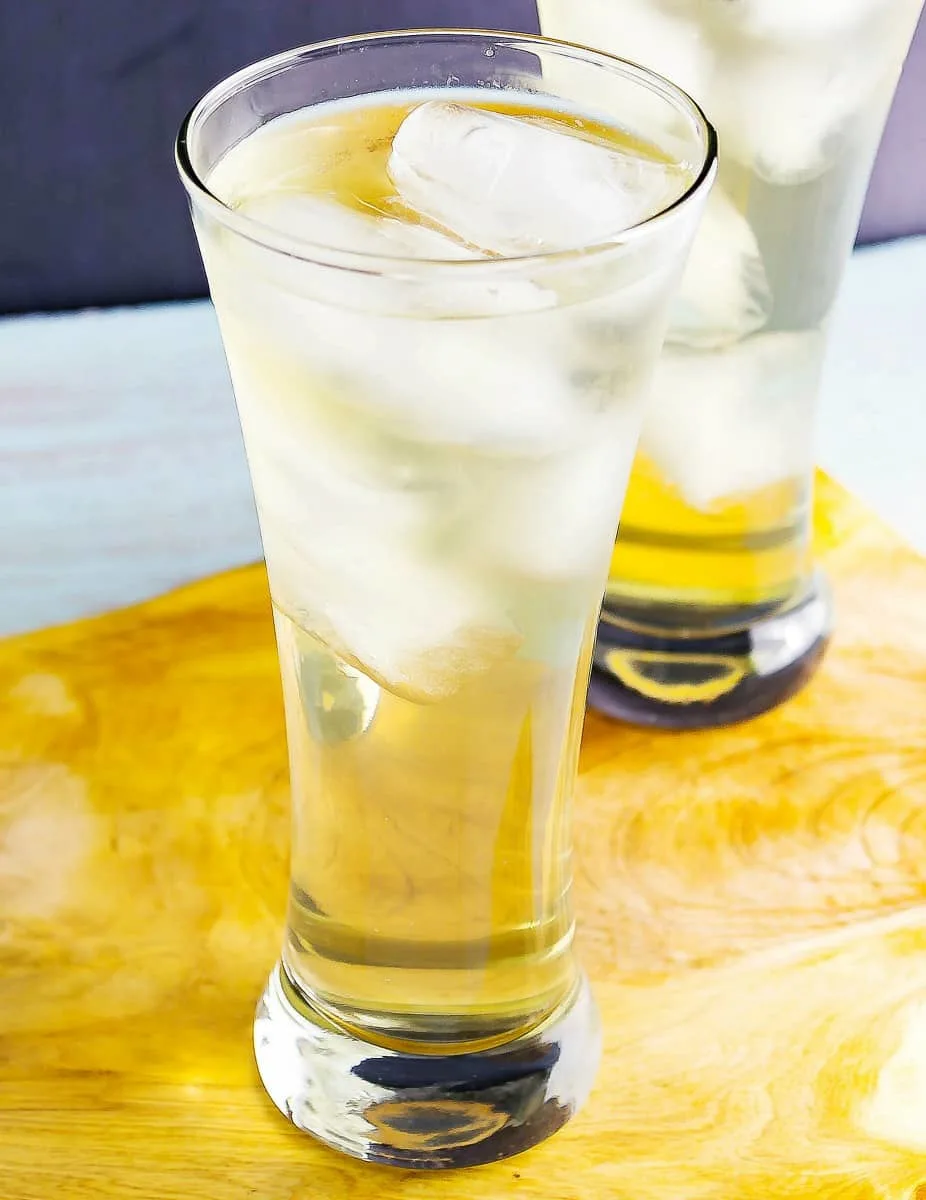 Actually, the recipe came out very nicely. It was refreshing and I really loved the pineapple in it. I admit I do like pineapple it is one my favorite things to eat. Now I can say drink as well with the Hawaiian Ice Tea.
This Hawaiian Ice Tea deserved a post-makeover. I have always felt it was one the hidden gems of recipes I have on here. When I took that original photo, I had just learned about styling, so I used starfish and my tiki fountain I had on my balcony at the old apartment. I wanted to create the Hawaiian feel.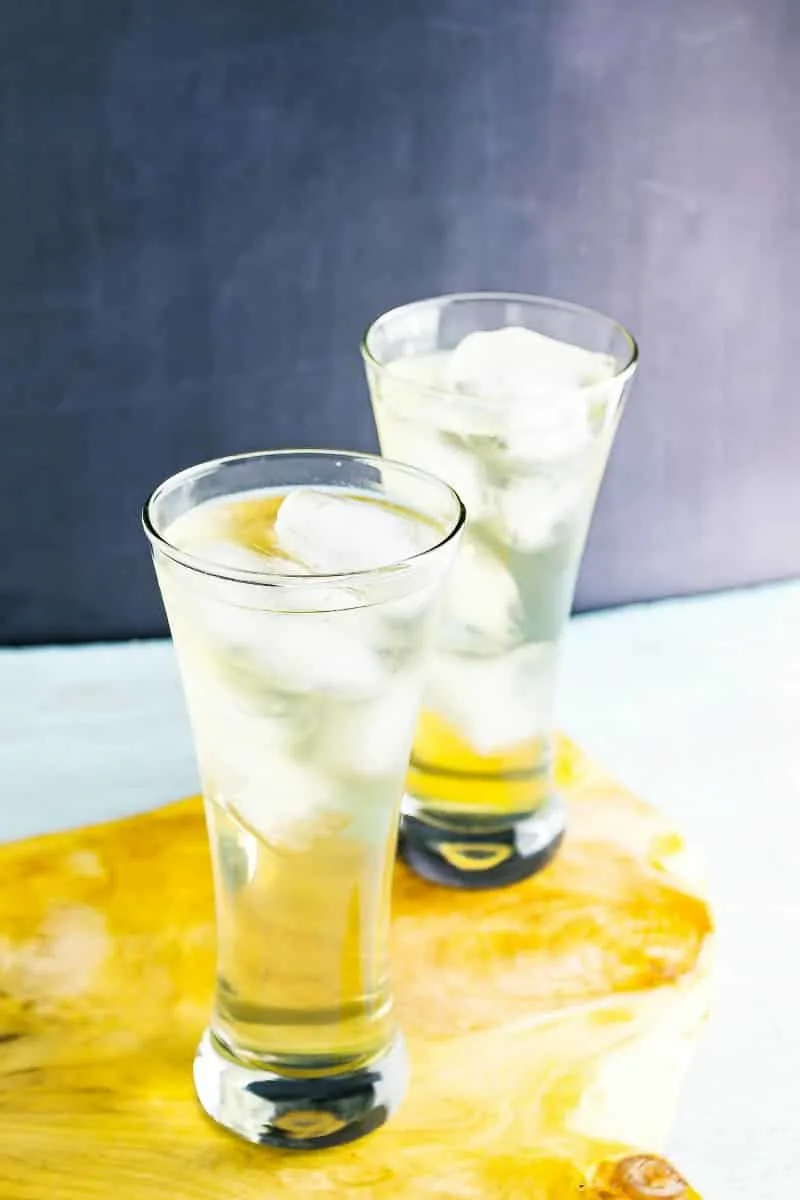 Check out these recipes:
Yield: 8
Hawaiian Ice Tea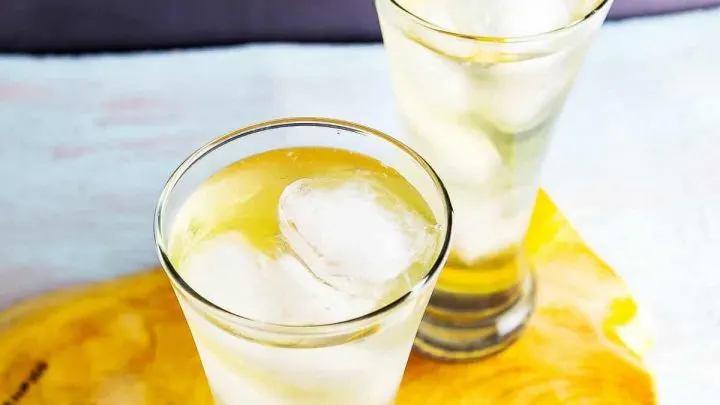 A lovely summer drink, Ice tea with pineapple. A recipe from Seduction in the Kitchen
Ingredients
4 green tea bags
1/2 cup sugar
4 cups water
10 leaves fresh mint
3 lemons juice of
1/2 pineapple chopped
Instructions
First, bring 2 cups of water and 1/2 cup sugar in a pot and bring it to a boil.
While the sugar water is coming to the boil, take the pineapple chunks, you could use more if you want, I did half the pineapple, that what I like. Place the pineapple chunks and the remaining 2 cups of water into a blender and puree it. After pureed, pour it into the pitcher for your ice tea.
After the sugar water has come to a boil, take it off the heat and add the tea bags and the mint to the water. Let them steep for about 10 minutes.
After 10 minutes, take out the bags out the water, with a slotted spoon, remove the mint.
Pour the tea into the pitcher with the pineapple juice.
Then squeeze in the lemon, give it a good stir, and let it chill in the refrigerator.
Pour yourself a glass and enjoy!
Nutrition Information:
Amount Per Serving:
Calories:

81
Total Fat:

0g
Saturated Fat:

0g
Trans Fat:

0g
Cholesterol:

0mg
Sodium:

6mg
Carbohydrates:

21g
Fiber:

1g
Sugar:

19g
Protein:

0g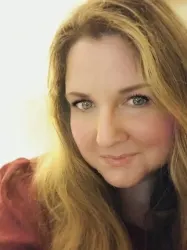 Latest posts by Deanna Samaan
(see all)