I am a participant in the Amazon Services LLC Associate Program, an affiliate advertising program designed to provide a means for me to earn fees to Amazon.com and affiliate sites.
With this unusually mild weather we have been having with this polar intrusion, that is what the news has been calling it, has me thinking about some fall recipes. Namely my annual apple picking I do. I wasn't able to do it the last few years due to, well-being in a cast.
This year, I am going to do it. Actually, a friend told me about a pick your own place that's an hour drive from me. He says it worth the drive and it's a great day trip. I get done on Saturdays around noon from work, so maybe I will do the little day trip. It will be a good escape, to just drive and see the Ohio countryside if anything.
Why go to a pick your own farm? So I can make batches of jams. I never really canned things, but always wanted to. Actually, what I want to do is canning of some goodies so I can set aside for Christmas. I want to make custom little goodie baskets for my friends that I will give them during my annual Christmas party. That is my thought process with canning right now.
Darn this polar intrusion, I should be thinking of sand and the beach, not Christmas. Weather wise, it really has been a nice summer here in North East Ohio, but at the same time, it really has felt like we have not had a summer. It is already mid-July, I think someone told me in 6 weeks kids will be back in school. Summer really is going by quickly, no wonder the weather is all mixed up.
But still, I am thinking about canning and making jams. One thing I do know how to make is pickles. I have a tiny obsession with making pickles every year. I have no idea why. When I see the small pickling cucumbers at the farmer's market, I have to buy them and I have to make jars of pickles. My favorite to make, bread and butter pickles. I love the sweet, tangy taste they have.
This year was no exception with my pickle making. My work has once a week the Amish come up and sell produce. I have been buying bags of their apple mint and peppermint leaves for tea. I talked about in the Amish Apple Mint Iced Tea recipe. I went out to the stand to get my weekly bags of mint when I spotted the pickling cucumbers. I knew I had some McCormick's Pickling spices in my cupboard, so along with the tea leaves, I got the pickling cukes.
I do the refrigerator kind of pickles, but this year I decided to play with the recipe. I decided to play with the vinegar portion of them. I wanted to try mixing different vinegar instead using just one type in the recipe. This experiment was a good one. The variety of vinegar helped make for a nice flavor on my bread and butter pickles.
Yield: 6 servings
Bread and Butter Pickles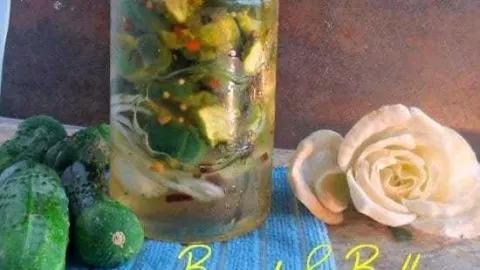 Sweet yet tangy taste of a good, homemade pickle. A recipe from Seduction in the Kitchen.
Ingredients
1 tablespoon McCormicks Pickling Spice
2 onions (sliced thin)
6 cups sliced cucumbers
2 cups sugar
1 cup vinegar
1/2 cup cider vinegar
1/2 cup white wine vinegar
Instructions
Dissolve the sugar in the vinegars in a sauce pan. Add the picking spice and heat the mixture on low till it start to slightly boil.
In a jar, payer the onions and cucumber slices, pour the vinegar solution over the slices. Put the lid on it and place it in the fridge for 24 hours.
After 24 hours ENJOY!
Nutrition Information:
Amount Per Serving:
Calories:

280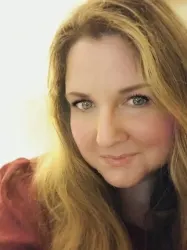 Latest posts by Deanna Samaan
(see all)