This post was most recently updated
French Onion Comte Grilled Cheese was created for National Grilled Cheese Day. This grilled cheese sandwich was inspired by French Onion Soup. French Comte cheese is perfect for this cheesy sandwich!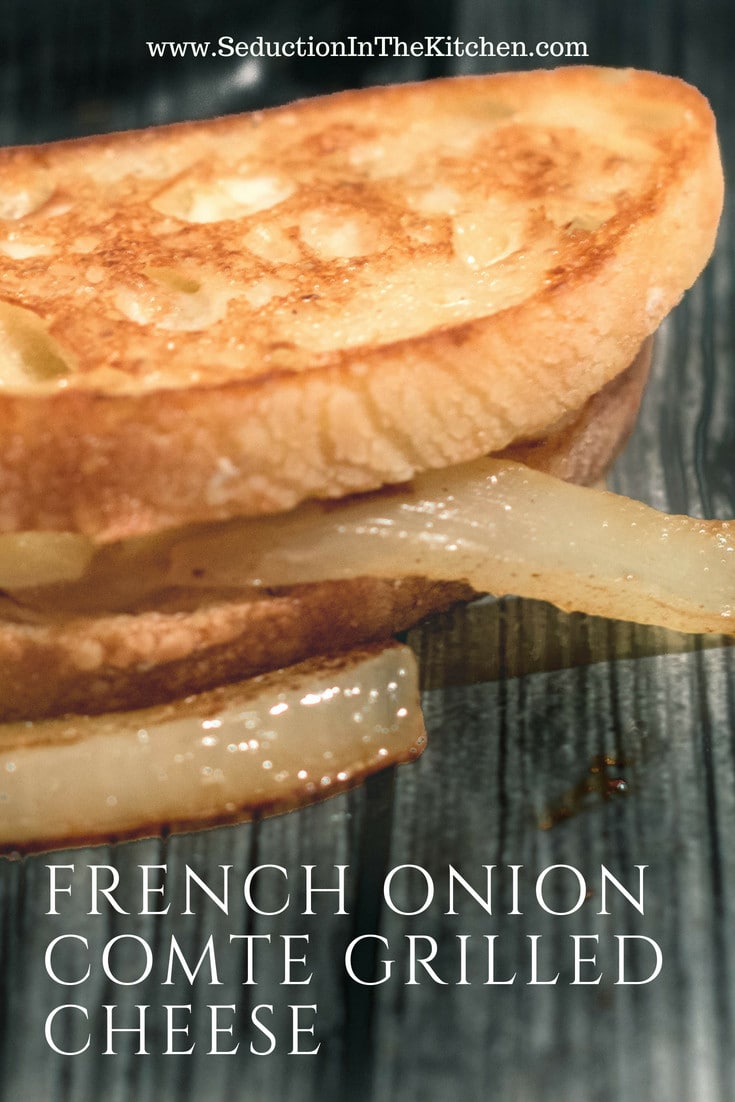 #NationalGrilledCheeseDay
Did you know that April is National Grilled Cheese Month?  Guess what? April 12th is National Grilled Cheese Day!
In honor of this month of the beloved sandwich, I have not 1 but 3 recipes to share with you! These are not just normal grilled cheese. These sandwiches all have a French cheese involved: Comte, Emmental, and Mimmolette.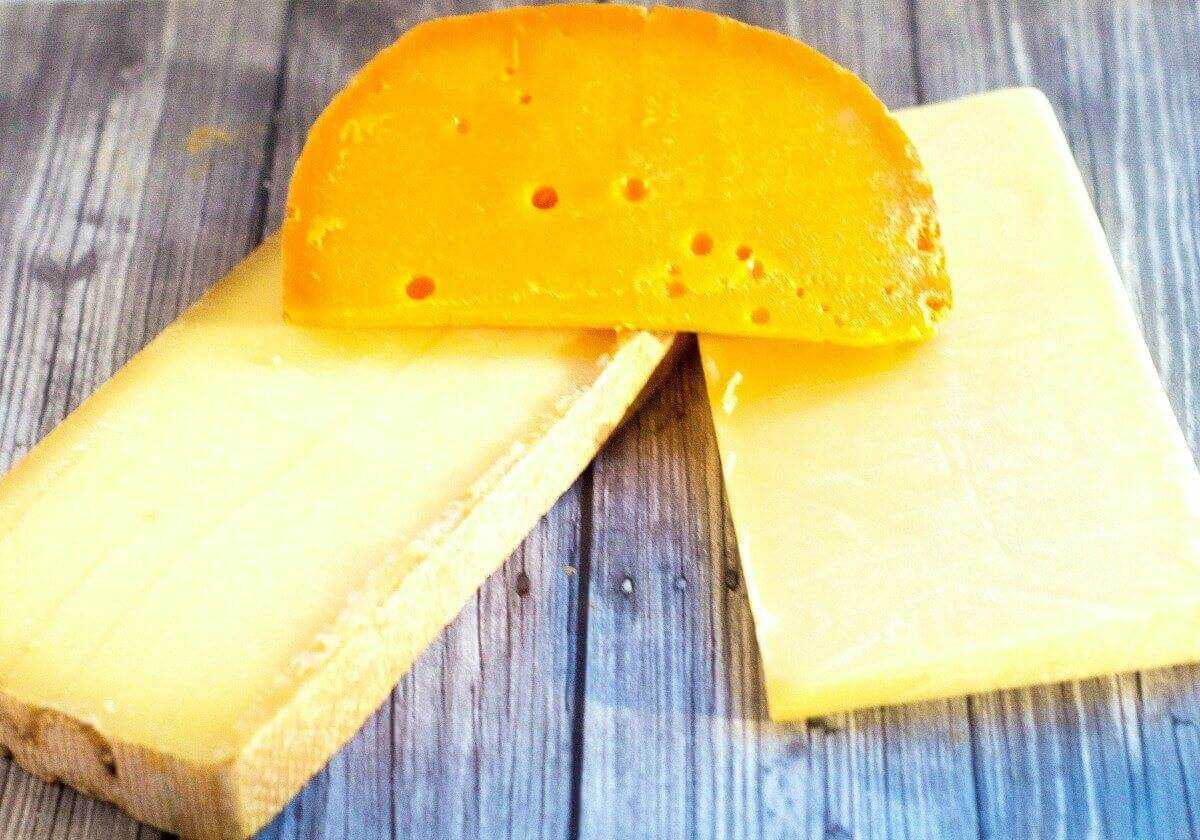 Why French cheeses? French cheeses are some of the most beloved by chefs worldwide. So why not take your sandwich up a notch with French cheese and breads.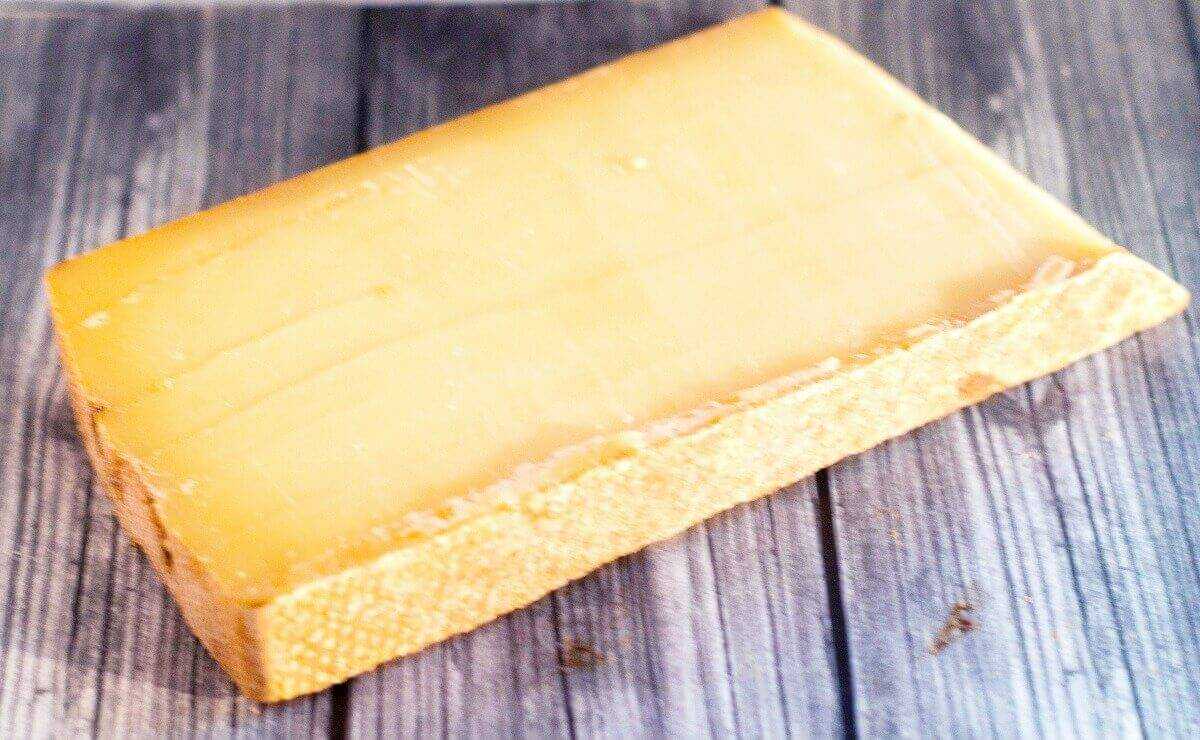 Comte
Comte is a French cheese made from unpasteurized cow's milk in the France-Comte region of eastern France. Comte has the highest production of all French AOC cheeses. Of all the cheeses in these grilled cheese posts, this one is the most familiar.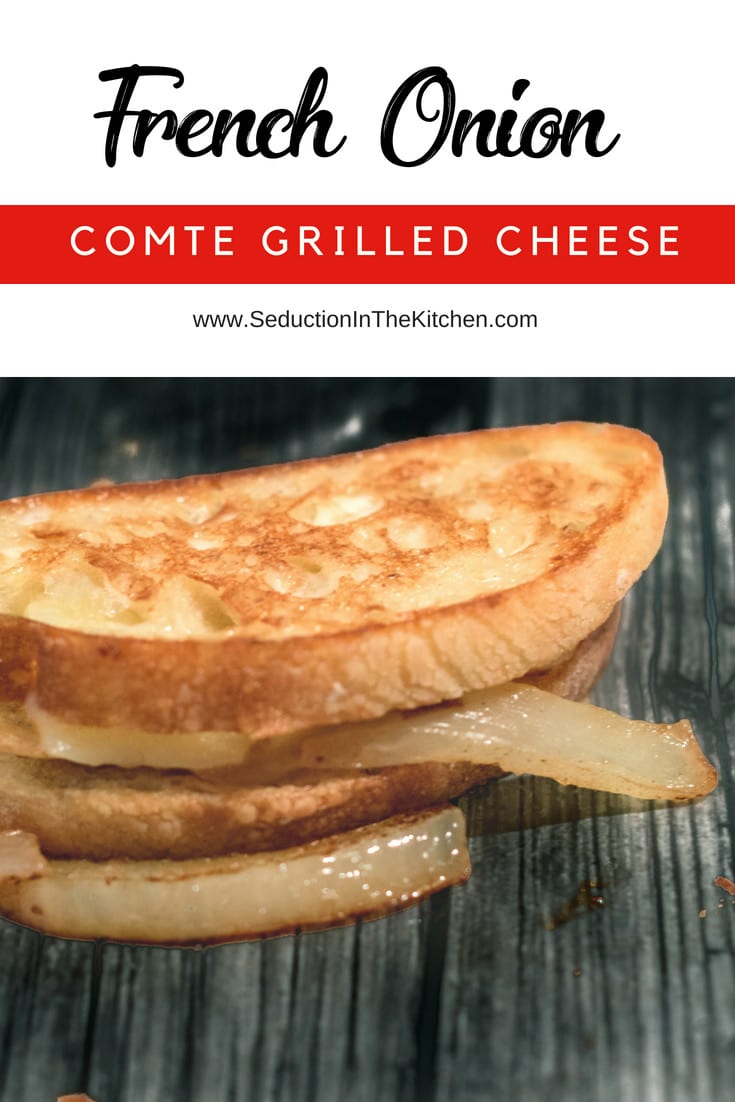 French Onion Comte Grilled Cheese
In research, about Comte cheese, I discovered it is the cheese of choice by many chefs to use on French onion soup. That was all I needed to know. It was the perfect inspiration to create a grilled cheese that has French Onion Soup incorporated into it.
The hardest part of this sandwich was how to make it not soupy. After a lot of thought and trial and error, I finally got it. All I had to do is reduce the onions in a beef broth mixture. It worked like a dream.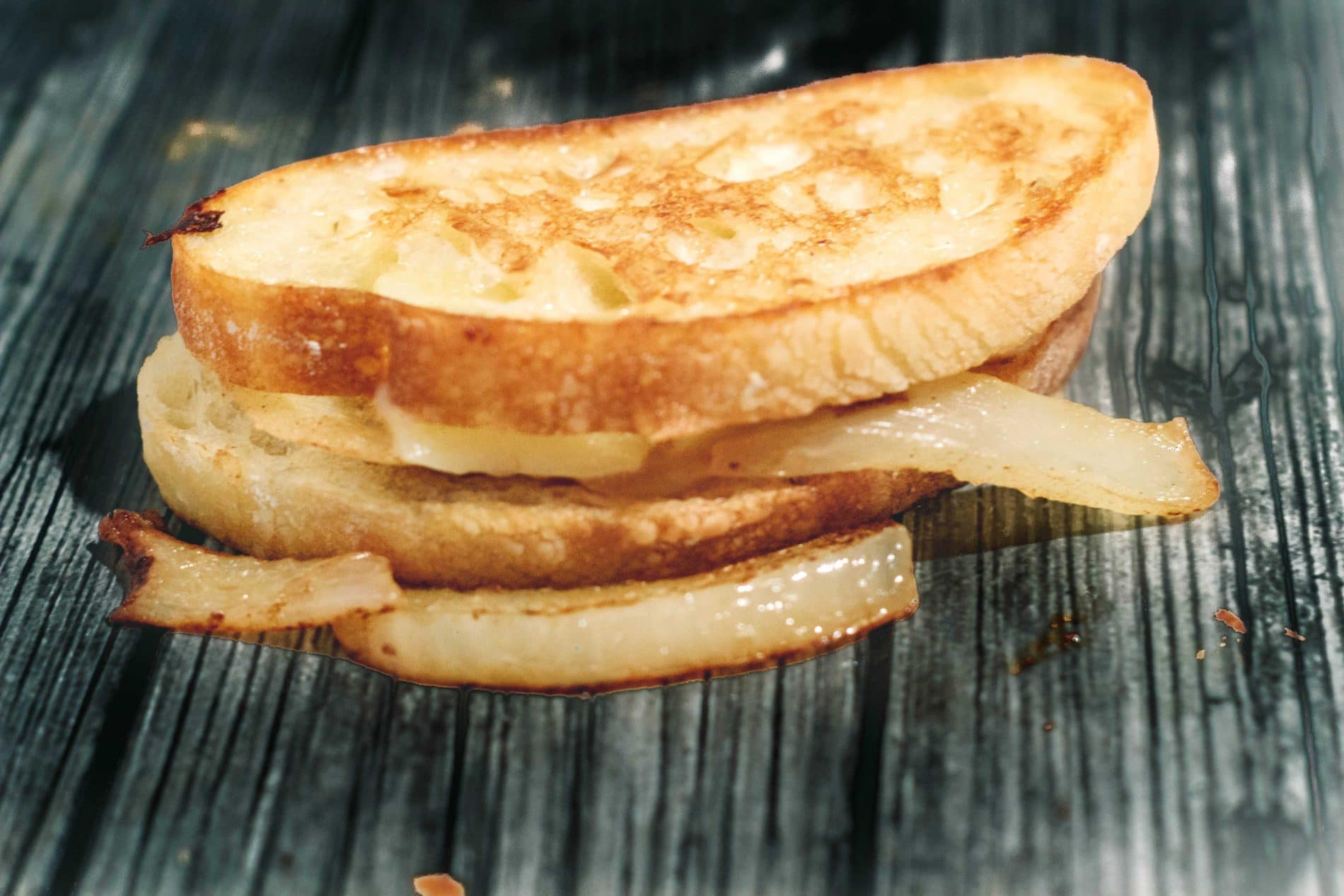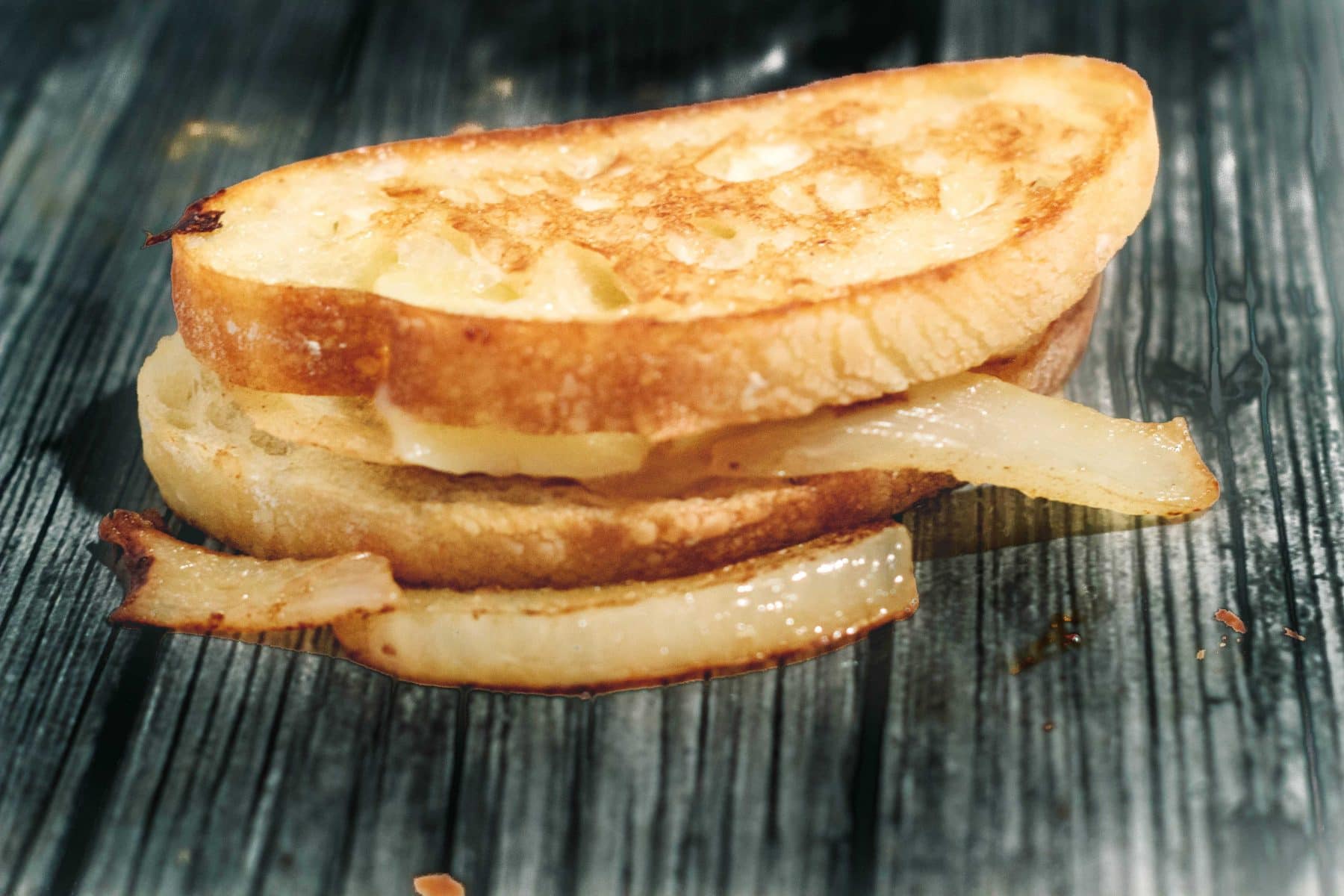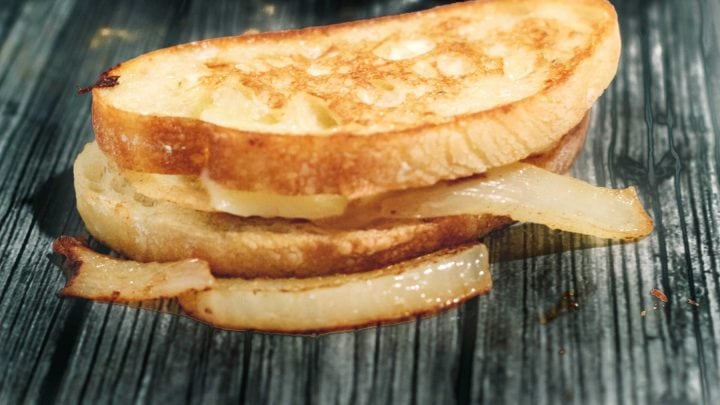 Yield:

2 servings
French Onion Comte Grilled Cheese
French Onion Comte Grilled Cheese was created for #NationalGrilledCheeseDay. This sandwich was inspired by French Onion Soup. Comte is perfect for this cheesy sandwich!
Ingredients
1/2 onion (sliced thin)
2 TB butter
1/2 cup beef broth
2 TB Dry Red Wine
1/4 teaspoon black pepper
2 oz Comte cheese (sliced)
4 slices Brioche bread
2 TB Mayonnaise
Instructions
In a saute pan melt the butter and add the onions. Season them with the black pepper and cook until the are clear.
Add the beef broth and red wine. Continue cooking until the beef broth mixture reduces. There will be very little liquid in the pan. Make sure you stir it every so often so the onions do not burn.
Take the onions out the pan and set aside.
Wipe out the pan with a paper towel
Spread the mayo on one side of each the bread slices.
Place 2 slices of the bread, mayo side down in the pan.
Place a player of the onion mixture on each slice of bread.
Top it off with the Comte cheese.
Then add the top slice of bread, mayo side up.
Cook for about a minute, till the bottom, starts to turn golden. Press the sandwich down and flip it.
Cook the other side for about a minute, and then press it down one more time and cook the sandwich for another 30 seconds.
Take off the heat, serve it up and ENJOY!
Nutrition Information:
Amount Per Serving:
Calories:

430

I am Deanna Samaan, a phlebotomist by day and a blogger at night! Born in Pittsburgh, rebuilt my life in Cleveland, found my true self in Orlando. No matter where I am at, food always seduces me! Let your taste buds be seduced too!