This post was most recently updated
Cinnamon Swirl English Muffin Bread is a simple bread recipe that tastes just like an English muffin but has this sweet cinnamon swirl in it.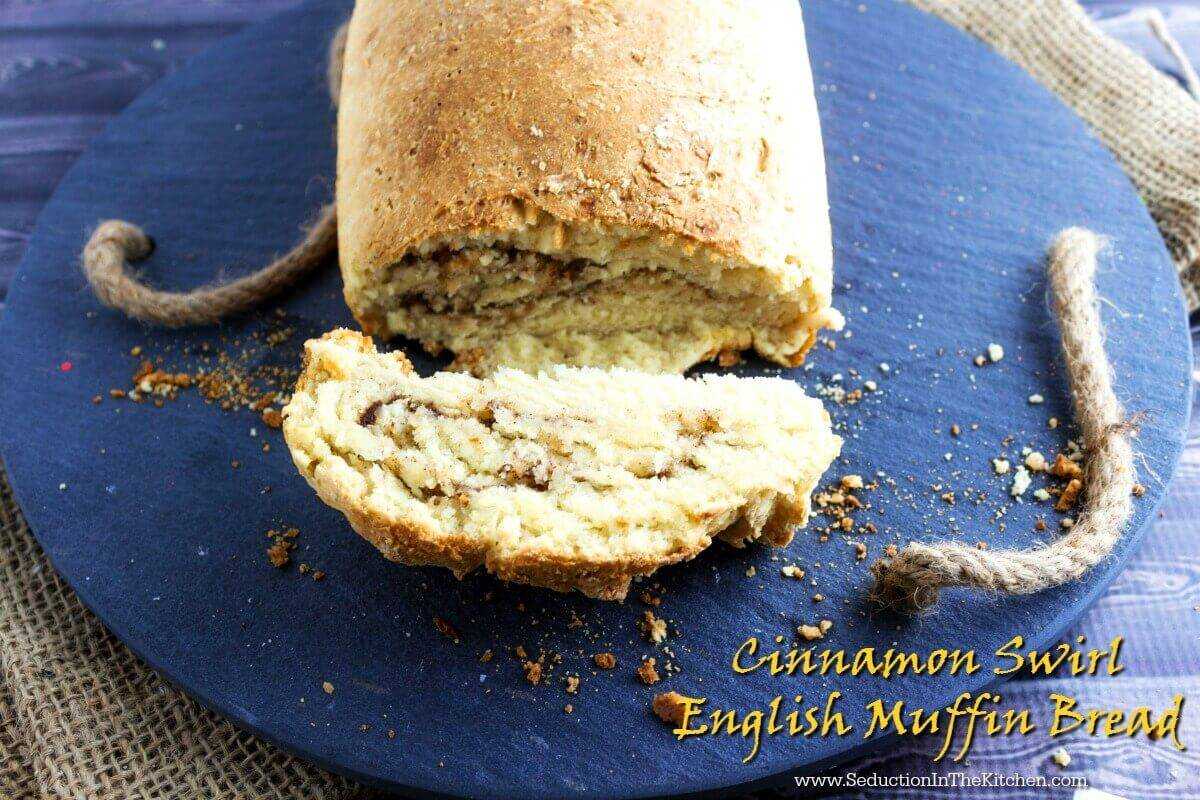 Baking is a stress relief
What is your stress relief? Me, well it is baking. There is something about whipping egg whites into a fury that just helps me to relax.
I admit I have not really been doing my stress relief. Why? Truthfully too much stress is causing me to not to enjoy my stress relief.
What is stressing me out so much? Many things, most had to do with just not being happy with work I think. I did not realize actually how it really was affecting me till I worked my very last day at my old location.
When I walked out the door on Friday for the last time, this weight suddenly felt like it was lifted off of me. I felt like I could breathe. I knew that atmosphere was weighing on me but truthfully did not realize to what degree until that moment.
Now that I have this new chapter started with a new work atmosphere. I found myself baking again. Not because I felt I had to, I was baking because I wanted too. I was enjoying baking again. My stress relief I would do to relax, I was actually doing it this morning and it felt great.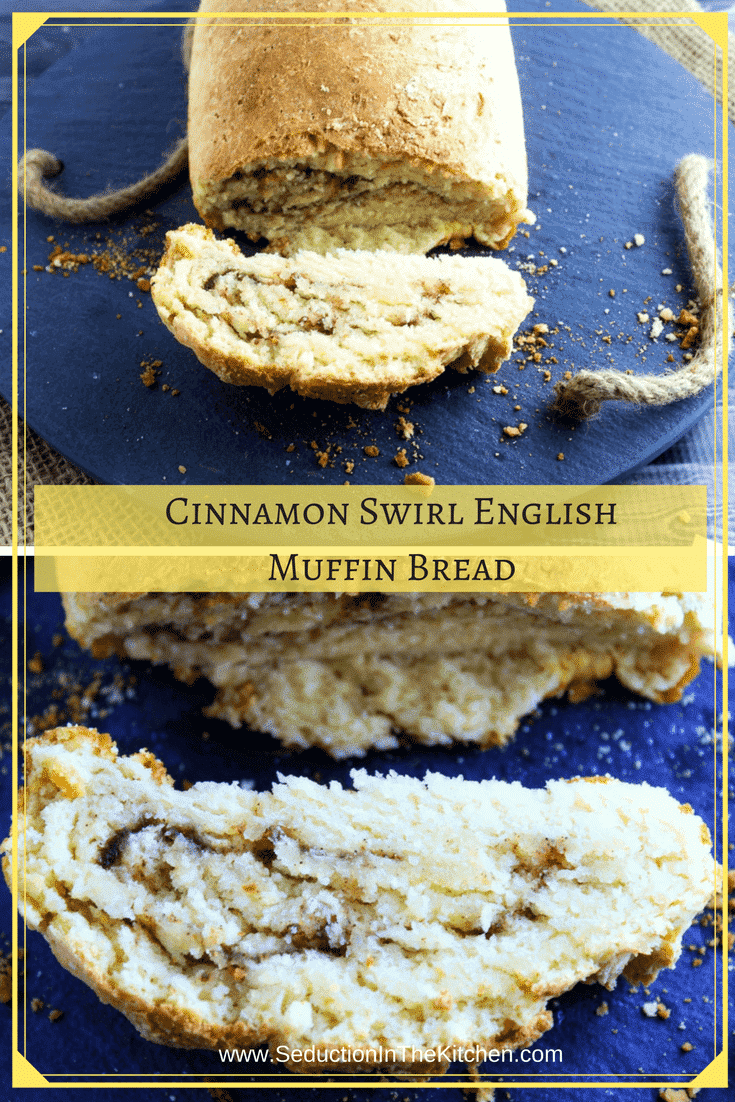 Cinnamon Swirl English Muffin Bread
I love English muffins. That nook and cranny bread that when toasted the butter just pools into those little pockets. I really love that muffin and I was craving it like crazy one day.
Laziness took over, I really did not feel like throwing on some clothes and going to the store just to buy a pack of muffins. So I decided that maybe I will see if there was a recipe I can make.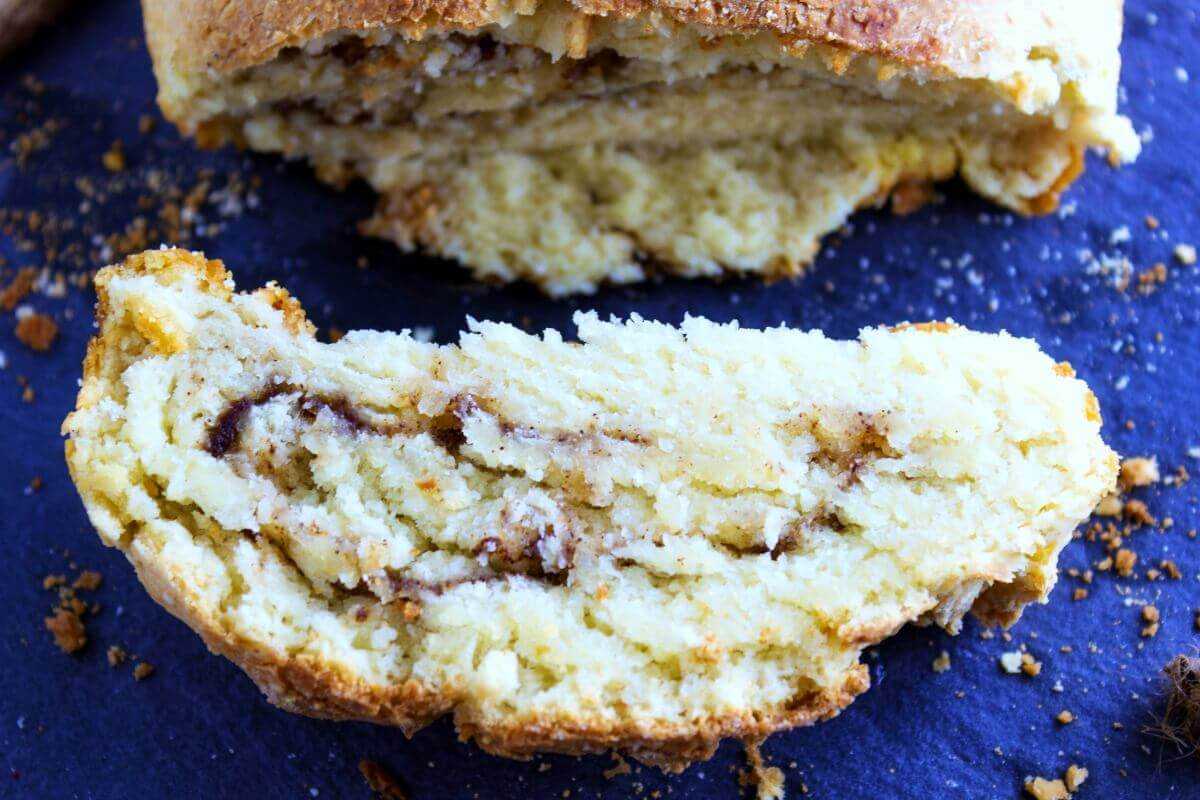 I found a recipe for English muffin bread from King Arthur Flour. The ratings were excellent, so I decided let make it. The results, it was 5 stars in my book. I was amazing!
Something was needed for this bread. I decided to try and remake it with various fillings. The first filling I tried was this cinnamon swirl. It really was good. I love having a slice of this bread in the morning for breakfast. I have done a few other fillings that I will be posting at one point. In the meantime, enjoy this Cinnamon Swirl English Muffin Bread.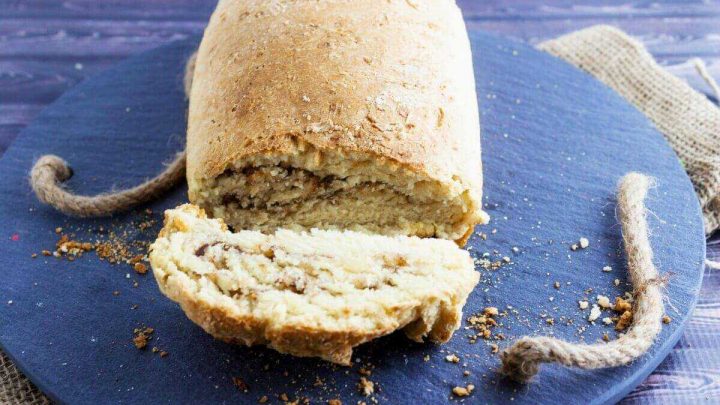 Yield:

6
Cinnamon Swirl English Muffin Bread
Prep Time:
1 hour
10 minutes
Total Time:
1 hour
40 minutes
Cinnamon Swirl English Muffin Bread is a simple bread recipe that tastes just like an English muffin but has this sweet cinnamon swirl in it.  
Ingredients
3 cups Unbleached All-Purpose Flour
1 tablespoon sugar
1 1/2 teaspoons salt
1/4 teaspoon baking soda
1 tablespoon instant yeast
1 cup milk
1/4 cup water
2 tablespoons vegetable oil or olive oil
1/4 cup brown sugar
2 tablespoons ground cinnamon
cornmeal to sprinkle pan
Instructions
Whisk together the flour, sugar, salt, baking soda, and instant yeast in a large mixing bowl.

Combine the milk, water, and oil in a separate, microwave-safe bowl, and heat to between 120°F and 130°Be sure to stir the liquid well before measuring its temperature.

Pour the hot liquid over the dry ingredients in the mixing bowl.
Beat at high speed for 1 minute. The dough will be very soft.
Scoop the soft dough into the pan, leveling it in the pan as much as possible.

Roll the dough out into a rectangle.

Lightly grease an 8 1/2" x 4 1/2" loaf pan, and sprinkle the bottom and sides with cornmeal.

Mix together the brown sugar and cinnamon

Spread the brown sugar mixture over the rectangle.

Roll up the rectangle starting with the short side. Place the dough, seam-side down into the pan.

Cover the pan, and let the dough rise till it's just barely crowned over the rim of the pan. When you look at the rim of the pan from eye level, you should see the dough, but it shouldn't be more than 1/4" over the rim. This will take about an hour. While the dough is rising, preheat the oven to 400°F.

Remove the cover, and bake the bread for 22 to 27 minutes, till it's golden brown.

Remove the bread from the oven, and after 5 minutes turn it out of the pan onto a rack to cool. Let the bread cool completely before slicing.

Slice it up and ENJOY!
Nutrition Information:
Amount Per Serving:
Calories:

338
Total Fat:

7g
Saturated Fat:

1g
Trans Fat:

0g
Cholesterol:

4mg
Sodium:

304mg
Carbohydrates:

61g
Fiber:

4g
Sugar:

10g
Protein:

9g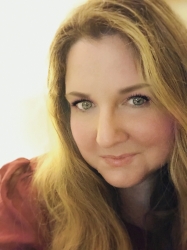 Latest posts by Deanna Samaan
(see all)