This post was most recently updated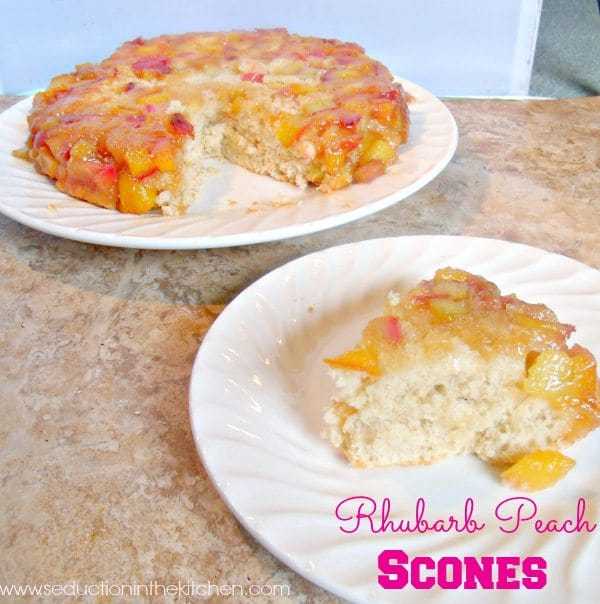 I started buying from a Farmer's Market Co-op thing. They give you a box of veggies and fruit. Perfect for this eating fresh thing I am doing. The only thing is I will get things I have no idea what to to do with. I never know what is in the box. Well, this week's box was full of very unusual things for me, one of which is rhubarb. I will admit, I never had rhubarb before. This would be a challenge.
I know many use it with strawberries and they make pies out of it. I asked a friend what I should do and he said do jam. I don't want to make jam. I kept looking at the HUGE bag of peaches that was in this box. I was going to do a strawberry peach scones, why not shake it up and do this rhubarb instead. Instead of regular sugar I use brown, add a bit of cinnamon. Yes, this should work!
So I went about creating this scones, doing some substitutions and I have to admit the aroma coming from the oven was heavenly! I took out the oven, took the photos and then tried for the first time in my life rhubarb. It pretty tasty. I loved the sweetness of the peaches with this spice of the rhubarb. This is a great match made in heaven.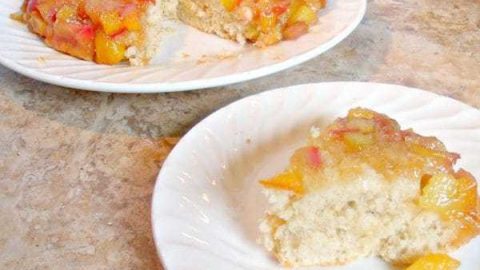 Yield:

6 servings
Rhubarb Peach Scones
A great recipe that combines rhubarb and peaches, it very simple to make. From Seduction in the Kitchen.
Ingredients
1/2 cup packed brown sugar
1 cup chopped rhubarb
1 cup chopped peaches
1/3 cup softened butter
1/2 cup sugar
1 large egg
1 1/2 cups flour
2 teaspoons baking powder
1/2 teaspoon salt
1 teaspoon cinnamon
1/2 cup cream
Instructions
Grease a cake pan very well with some Crisco. Then, put the brown sugar on the bottom of the pan, add the rhubarb and peaches. Mix them all together in the pan, then spread them out. Sounds funny, but works to get nice and coated for the top these scones. We almost making an upside down version here.
In a bowl, cream the butter and sugar together. Add the egg and mix up till nice and fluffy. Then add the cream to the mixture. Let all blend.
Next add the flour, baking powder, and cinnamon to the mixture. Mix it together till it is just combined.
Spread the batter on top the rhubarb peach mixture. Don't worry if a few come up in the batter, just pat it in there the best you can. Place the scones in a pre heated oven at 350F degrees and bake for about 20 minutes. The top will be a nice golden color.
When done, let cool, then flip it onto a plate then ENJOY!
Nutrition Information:
Amount Per Serving:
Calories:

310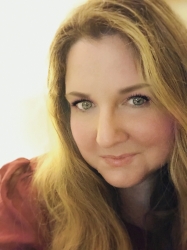 Latest posts by Deanna Samaan
(see all)