This post was most recently updated
Blackened Cajun Mushroom Melt Panini is savory mushrooms blackened with Cajun seasonings and placed on Challah bread with melted cheese and baby greens and pressed into a panini.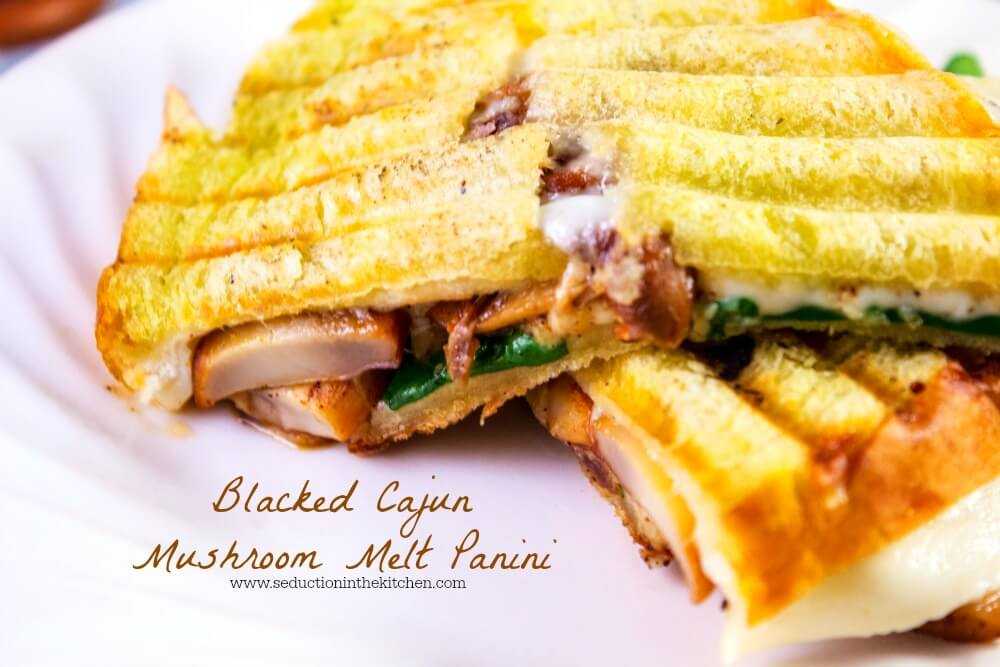 Did you make any New Years resolutions this year? Me, no not really. I made "hopes" for 2016. One is to eat healthier and lose weight, another is to get my finances in order, the others are more like wishes I like to see happen for me.
I decided to change it up, instead of making resolutions, that I know I won't keep, I make "hopes" instead. By changing it up, I am actually more excited to really see if can make those hopes and wishes comes true. Just by changing up the terminology, and not putting so much pressure on myself, it helped changed my outlook for making things happen in 2016. Funny how little things like that can make a difference.
I have always been willing to accept change, but I am stubborn to change as well. What I mean by that is my weight loss challenge. I know how to lose weight, I know what to do, every year I am very gung-ho at the start the New Year, then I lose steam. I think it because I do put so much pressure on myself, plus the weight never comes off fast enough, yeah I want to be a size 10 overnight.
So what about doing the change not about losing weight, but make the change in my thinking. Make it I hope to lose weight, Not I am going to lose weight. Life is short, so how about trying to change in the way we think. It may end up with a better result, right?
Why the changing the mindset talk? I am just ready for new chapters in my life. I have seen where staying in the same mindset can really limit you. Those results of not changing, I saw a person so unhappy with everything, I don't want to be like that. Life unpredictable, so go with the change and figure out how to adapt so you can grow. That is my philosophy.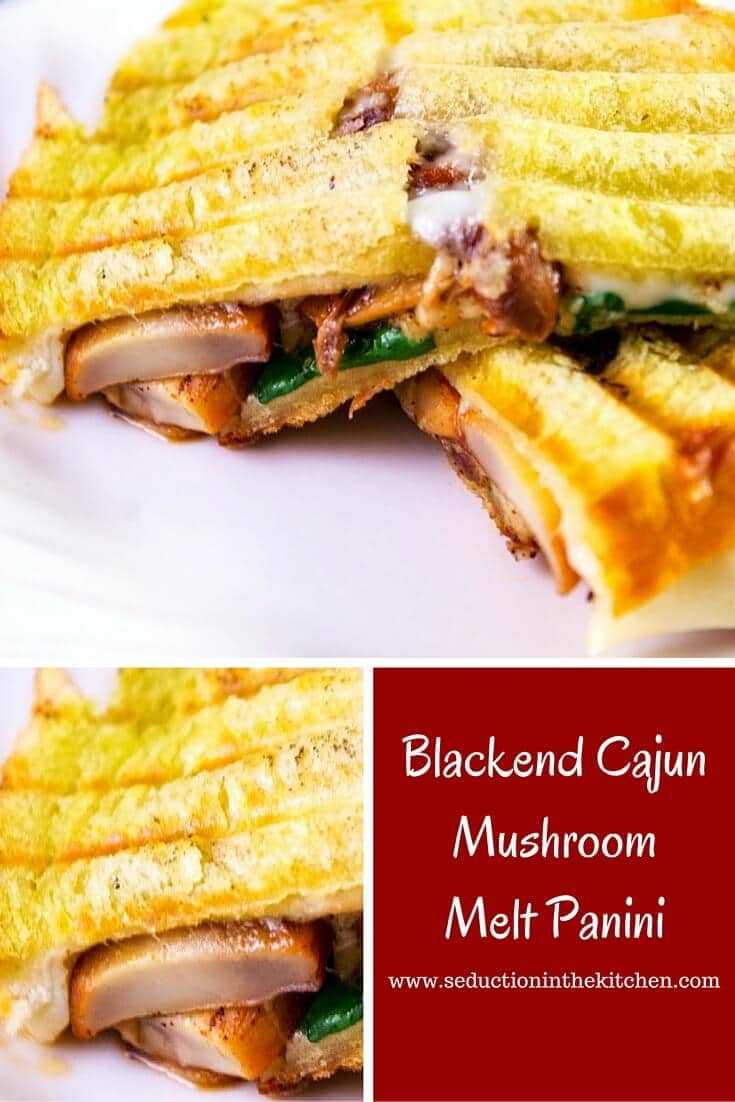 So I admit I am a mushroom lover. I just love those fungi! I wanted to do something with mushrooms on a sandwich. I got inspired to do a blackened Cajun mushrooms when I saw a recipe that was a blackened mushroom salad. I liked the idea, originally, was thinking of using a garlic based mushroom with fresh basil leaves, but the store had this sweet baby lettuce on sale, well, the brain went into thinking mode on how I can make this mushroom sandwich. A few experiments later and I had a winner in this sandwich.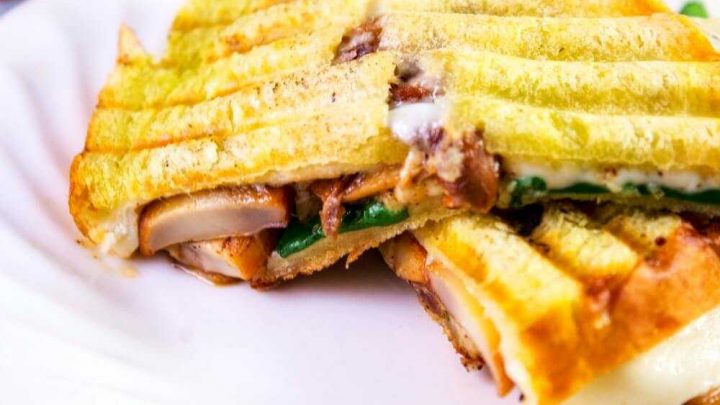 Yield:

2 servings
Blackened Cajun Mushroom Melt Panini
Savory mushrooms blackened with Cajun seasonings and placed on Challah bread with melted cheese and baby greens and pressed into a panini. A recipe from Seduction in the Kitchen.
Ingredients
4 slices Challah bread
4 slices brick cheese
2 tablespoons Cajun seasoning
4 oz sliced mushrooms
2 tablespoons olive oil
sweet baby lettuce
Instructions
In a saute pan heat up the olive oil and saute the mushrooms for about 3-4 minutes.
Sprinkle the Cajun seasoning onto the mushrooms and continue to cook until the mushrooms are very brown. Take them off of the heat.
Heat up the panini press, and lightly brush one side of each slice of bread with a little olive oil,
Place oil side down on the panini press the bread, put a layer of the sweet baby lettuce on top the bread.
Next follow that up with a slice of cheese.
Then top off with a layer of mushrooms.
On top the mushrooms is another slice of cheese.
Finally, top off with the other bread slice, making sure the oil side is facing up.
Lower the panini press and cook for about 2 minutes or until the cheese is nice and melted,
Take it off the press, and ENJOY!
Recommended Products
As an Amazon Associate and member of other affiliate programs, I earn from qualifying purchases.
Nutrition Information:
Amount Per Serving:
Calories:

310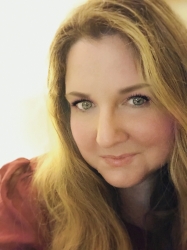 Latest posts by Deanna Samaan
(see all)