Last Updated on August 3, 2020 by Deanna Samaan
Frozen Hot Chocolate Pops is a sweet treat for every kid out there, young and old. A recipe from Seduction in the Kitchen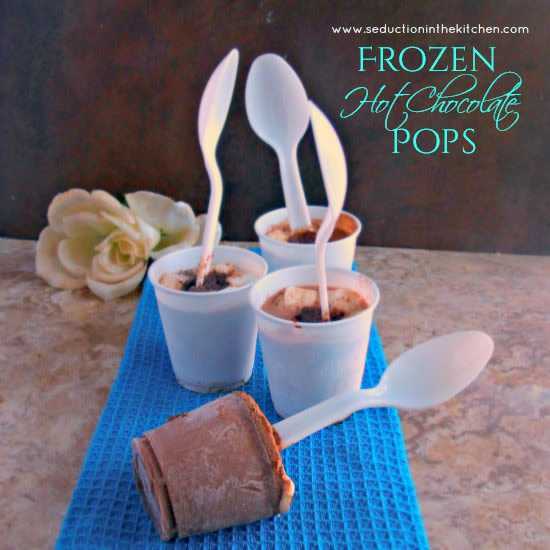 I, like everyone else was in shock over Robin Williams death. When I first saw someone post on Facebook about it, I thought was another one those hoaxes, then my timeline started going like crazy with the story. Then someone posted TMZ and a post from CNN, it wasn't a hoax.
Depression is something I know many people do not understand. It more than being sad, it is more then take a pill and it will help you feel better. Robin, as talented as he was, and as kind-hearted as he was, could not overcome this disease.
As I was looking on Facebook and Twitter with the posts about him, if he could see how much people loved him. I know that sometimes just doesn't help when you have depression. I admit, after what I went through in my marriage to my ex, I have depression. Not to the point Robin had apparently.
It does get to me that I live with no family around me. I do feel like I am stuck in Cleveland. It is hard when I have to go and visit my family, They seldom come up to see me. I get forced a lot to do things myself, and it will get to me. So I get depression, I understand it because I deal with it. Truthfully, it is one the reasons I cook and bake, that is my stress relief. It actually helps in a way so I don't get into a deep depression.
Even though I deal with it, I am lucky. I might be all alone here in Cleveland, I do have good friends. When I was off of work the first time for a few months in a cast 4 years ago, I knew I had good friends when I ran out of toilet paper, it is Friday night, I can't drive and the bus that takes you to the market doesn't come until Monday. So you send out a text and a friend brings you a roll from her house to tide you over till Monday. Yes, that is a true story.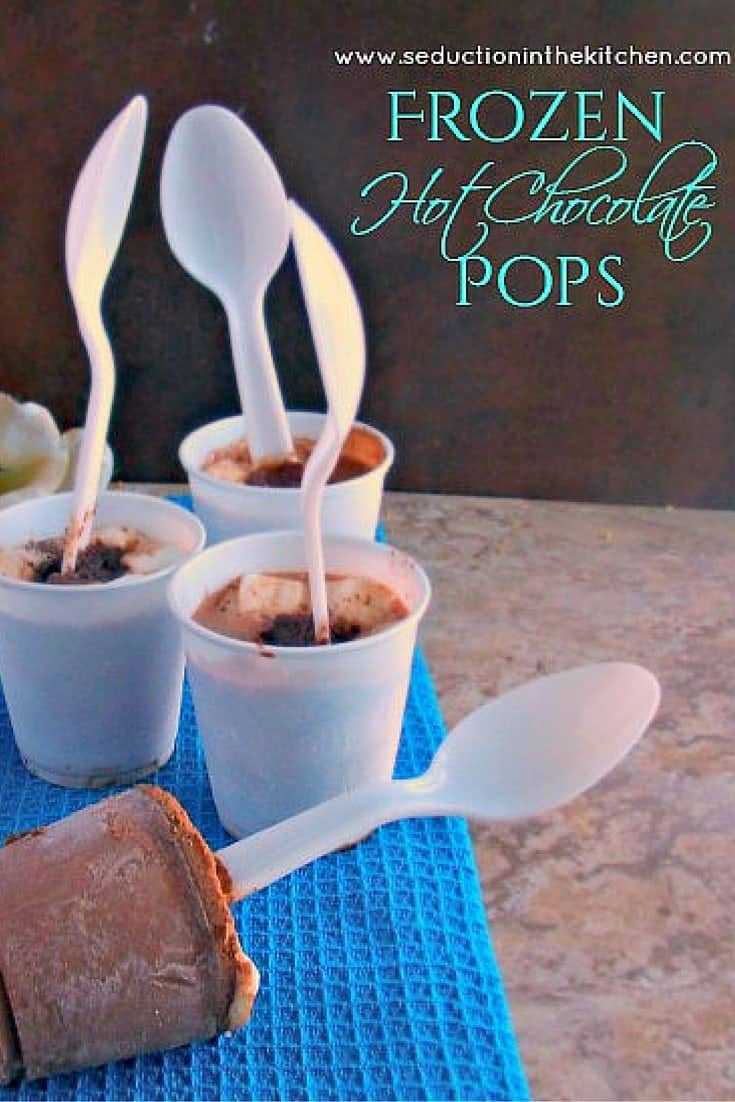 I was a big fan of Robin Williams when I was looking through my photos to see what recipe I should do for for for him, this one stood out. He was a big kid. I heard how he entertained people when he was a patient in the hospital. You look at movies like Aladdin, Jack, Mrs. Doubtfire, you see that kid like comedic touch. This is perfect for a great talent Robin Williams was.
Serendipity's is who made frozen hot chocolate famous from what I understand. I know it is a drink, but I wanted to take up a notch and make a Popsicle out of it. When was talking about it with a friend, I admitted I don't have a Popsicles mold. She told me what she does when she makes homemade Popsicles, she uses little plastic cups and uses a plastic spoon for the handle. I understand the cups, but a spoon? She explained the kids can hold it better. So I tried it, you know, I am not a kid, but she was right, you do hold it better with the spoon!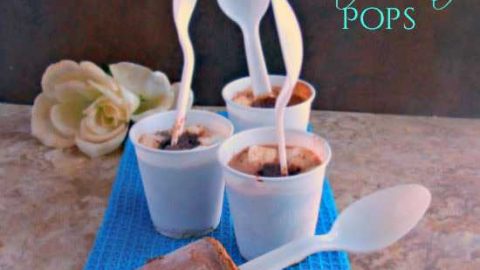 Yield:

8 servings
Frozen Hot Chocolate Pops
Total Time:
1 hour
10 minutes
Frozen Hot Chocolate, a sweet treat for every kid out there, young and old. A recipe from Seduction in the Kitchen
Ingredients
1 ounce chocolate pieces (variety of your favorites, 6 1/2)
2 packets hot chocolate mix
1 1/2 tablespoons sugar
1 1/2 cups milk
1 cup water
mini marshmallows
cups Plastic drinking (2-3 ounces)
Plastic Spoons
Instructions
In a sauce pot heat up the water, sugar, and milk. Let start to boil just slightly. Take off the heat.
Mix in the chocolate pieces and hot chocolate mix. Stir until the chocolate is all melted. Let it cool
When it gets to a lukewarm temperature, pour the mixture into the plastic cups. If too hot it can melt the cups.
Top off with some mini marshmallows, and place them in the freezer.
When about semi frozen, about an hour or so, insert the handles of plastic spoons into the mixture. Let it freeze the rest the way.
Take out the freezer and ENJOY!
Nutrition Information:
Amount Per Serving:
Calories:

310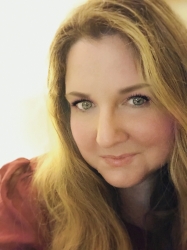 Latest posts by Deanna Samaan
(see all)