This post was most recently updated
Apple Cider Cake Mix Donuts is an easy way to make a homemade donut using cake mix and apple cider! A recipe from Seduction In The Kitchen.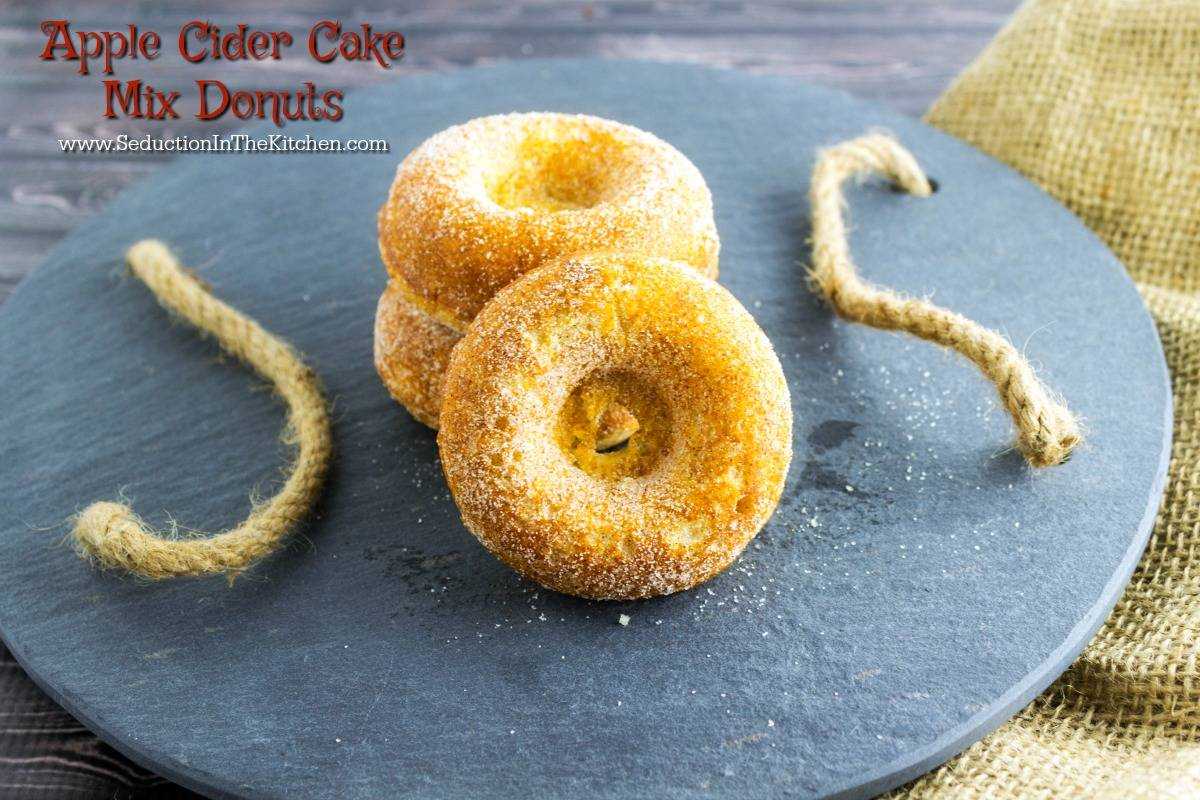 Wow! My stats this week have doubled! Making changes, fixing the 301's and 404, switching a few things behind the scenes have helped. As I say change is good.
I'm realizing to make a change you have to be willing to make the risk. It is the fear of taking the risk that stops you from making a change. Yes, I'm getting fortune cookie here.
Why fortune cookie advice? Well, I'm thinking a little different right now. An Ah-huh moment came to me.
Driving 2.5 hours to see my mom and dad, I do my best thinking. Long story short, I realized the guy I been talking too doesn't really want me.
Suddenly, I realized I'm always changing myself but not for me. It is for them. Yes, I want to lose weight. I have never seemed to lose weight for me. It is for someone else.
I decided to screw it, it's time to do things for me. First, I need to love myself. I guess it that 2.5 hours, listening to music really helps me think and understand things.
So with this as my mindset right now. I'm going to do 2 huge things. One is a big event for Seduction in the Kitchen. It's something I have not done before. 12 posts in 12 days!
Starting on December 1, I will be doing 12 days of Christmas cookies! It's something I been wanting to do for years and I'm doing it! I am known for my cookie trays so why not blog the recipes as I create them.
Also, I am going to give you a gallery of other food blogger cookie recipes at the end the posts so you can create great cookie recipes for Christmas. Each gallery will be different in the 12 recipe posts. It is a huge task, but damn it, I want to do this. I love making cookies!
Also the other huge event I'm going to do will be more on Instagram and some recipe change ups on here for January. Starting January 2, I am doing healthy life changes. So for the month of January, I'm working on me with a body, mind makeover.
That means January it will be healthy and also I am going to concentrate on vegetarian and vegan recipes. I want to do this 30-day challenge for me. Hopefully, you will be looking for more salads and dressing recipes since healthy eating is New Year resolutions. I am going to be developing it for my Healthy New Me Challenge.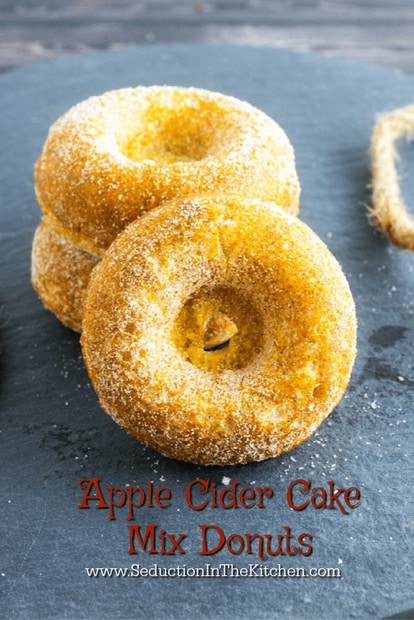 Let's get to what you came here for, Apple Cider Cake Mix Donuts! I had got from Zuliy for a donut pan. Oh, how I have been dreaming of making homemade donuts with it. Apple cider donuts just seem so yummy right now since it is in season. I will be honest I wanted to make a donut that is simple. So cake mix seemed the best option.
I personally love these donuts. My one friend said, they are good, but not donuts, they are cake. I will let you be the judge, are they donuts, or are they cake?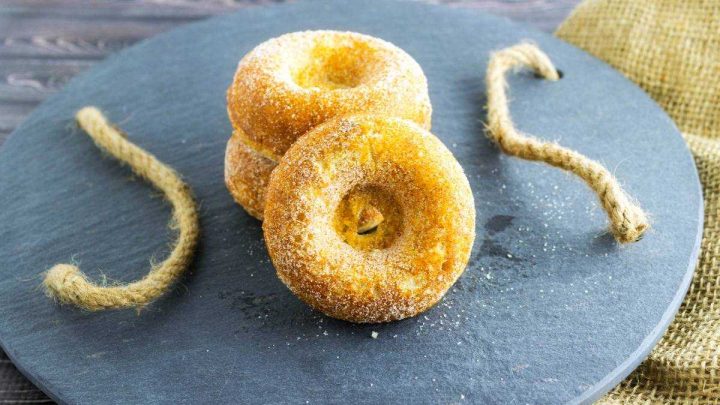 Yield:

12
Apple Cider Cake Mix Donuts
Apple Cider Cake Mix Donuts is an easy way to make a homemade donut using cake mix and apple cider! A recipe from Seduction In The Kitchen.
Ingredients
1 box spiced cake mix
1 large egg
1/4 cup vegetable oil
1 cup apple cider
cinnamon sugar (for rolling donuts in)
Instructions
Preheat oven to 350 degrees F. Spray donut pan with non-stick cooking spray, set aside.

Whisk together dry cake mix, egg, vegetable oil, and water until combined.
Pour batter into a large, gallon sized plastic bag and snip off a small portion of one corner. Squeeze donut mixture into prepared donut pan until cups are about 1/2 full.
Bake at 350 degrees F for 12-14 minutes. 
Let the donuts cool for about a minute, then take out the pan and roll them into the cinnamon sugar mixture.
Then let the donuts cool completely on wire rack.

When they are cooled, ENJOY!
Nutrition Information:
Amount Per Serving:
Calories:

250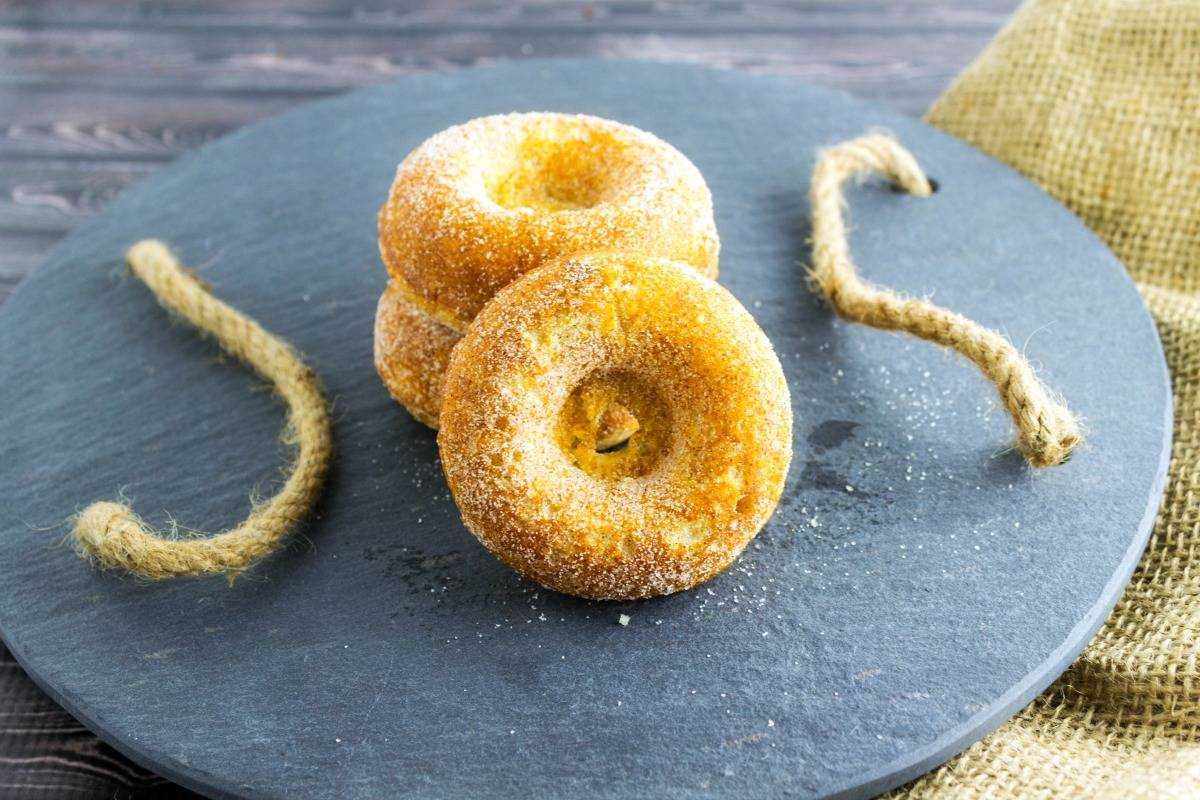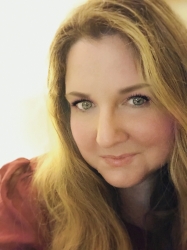 Latest posts by Deanna Samaan
(see all)