I am a participant in the Amazon Services LLC Associate Program, an affiliate advertising program designed to provide a means for me to earn fees to Amazon.com and affiliate sites.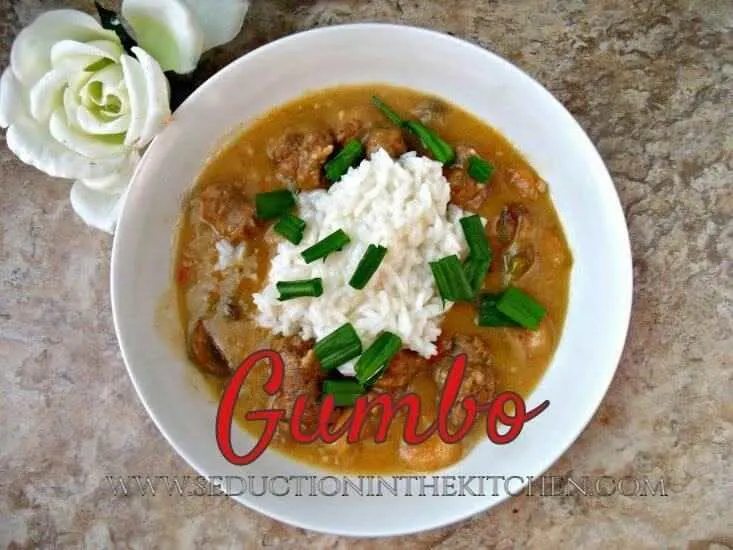 Can you feel spring in the air? I do not mind that we lost that hour of sleep. Oh to have the windows open and have a nice breeze inside my apartment, hear birds chirping. So welcoming is it? I do not mind seeing those huge snow piles melting away outside.
I do not think anyone is sad that winter is melting away, I will admit, the only thing I really love in the winter is the warm bowls of soup. A few weeks ago, when we got blasted with snow, I was at the store and saw homemade kielbasa, I immediately had a thought, gumbo. I know I had shrimp in the freezer, this kielbasa, oh it would be a great combo.
What is nice about gumbo, it is a nice filling stew like meal. It really is not hard to make. In fact, to many, it is a nice comfort food. Trust me with the cold we had, this really does hit the spot that day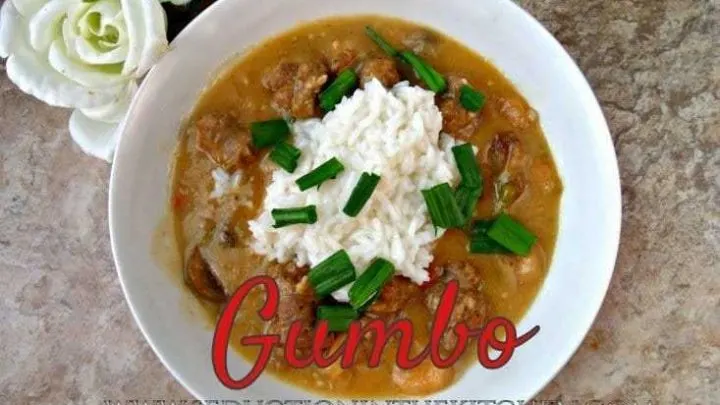 A great creole comfort food, gumbo. A recipe from Seduction in the Kitchen.
Ingredients
1 large onion (diced)
1/2 cup chopped celery
1/2 cup chopped green bell pepper
1/2 cup chopped red bell pepper
1/2 cup sliced scallion
6 mushrooms sliced
6 cloves minced garlic
4 cups chicken broth
1 teaspoon salt
2-3 teaspoons creole seasoning (Tony Chachere's)
2 lbs fresh Kielbasa
2 lbs shrimp
4 tablespoons melted butter
5 tablespoons flour
oil for sauteing
cooked rice
Instructions
In a large stock pot saute the mushrooms for a few minutes in the oil. Add enough oil to saute, usually about 2-3 tablespoons, then add the onion, celery, peppers, and garlic. Cook until the onions are almost translucent. Make sure you are stirring constantly.
When the onions are almost translucent, add the kielbasa, and continue to brown it with the vegetables for 2-3 minutes. Add the broth and the seasoning to the mixture, cover and let it simmer for about 15 minutes or so.
Add the shrimp to the simmering soup, and cover again and let it cook for another 10 minutes.
Mix the melted butter and flour together into a paste, using a spoon, scoop the paste into it then stir the mixture into the simmering soup. You will see the soup will start to thicken. When it thickens, taste it to see if you need to adjust the seasoning.
Put some rice into a bowl, then ladle the gumbo around the rice. Garnish with the scallions and then ENJOY!
Nutrition Information:
Amount Per Serving:
Calories:

450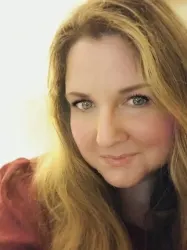 Latest posts by Deanna Samaan
(see all)