This post was most recently updated
BLT Salad is a pasta salad with B.L.T flavoring to it, simple to make, and great for your next picnic. A recipe from Seduction in the Kitchen
I know I am different from the rest of my family and I accept that. Being with them the last two weeks while I am in this air cast, I come to really realize that. When I moved to Ohio, I became my own person. I still have many the PA traits I grew up with, but I am different from them. One the ways I know I am different, I am willing to try new things and think outside the box, my family isn't like that, they have set routines and will never change them.
I said in a few posts, they are very plain when comes to food. I learned a long time ago not to get upset that they would not try something I make. Desserts are one thing, they will always try any dessert I make, anything else they will not even take a small taste. That is who they are, they do not like change.
Many people are like that, they find something, they like it, they stick to it. "Why fix something that isn't broken," is the thought process.  What if you can make it better? Never trying something new you will never know if it can be better. I also know you cannot force someone to try if they don't want to, and it not worth getting upset over. This what makes each of us different. There are people, like me, that like trying new things and there are people like my family that likes to stay safe. No one is wrong in either case. It what we feel comfortable with.
I still will make my dish when I have a family gathering, like a cookout at my sister's.  I maybe the only one eating it, though I will say my mom sometimes will give a little taste and will compliment me on it, however, she does have problems that she has to watch what she eats. My family, well they are just missing out on a wonderful burst of flavor in their mouths, all because they like to stay inside a box.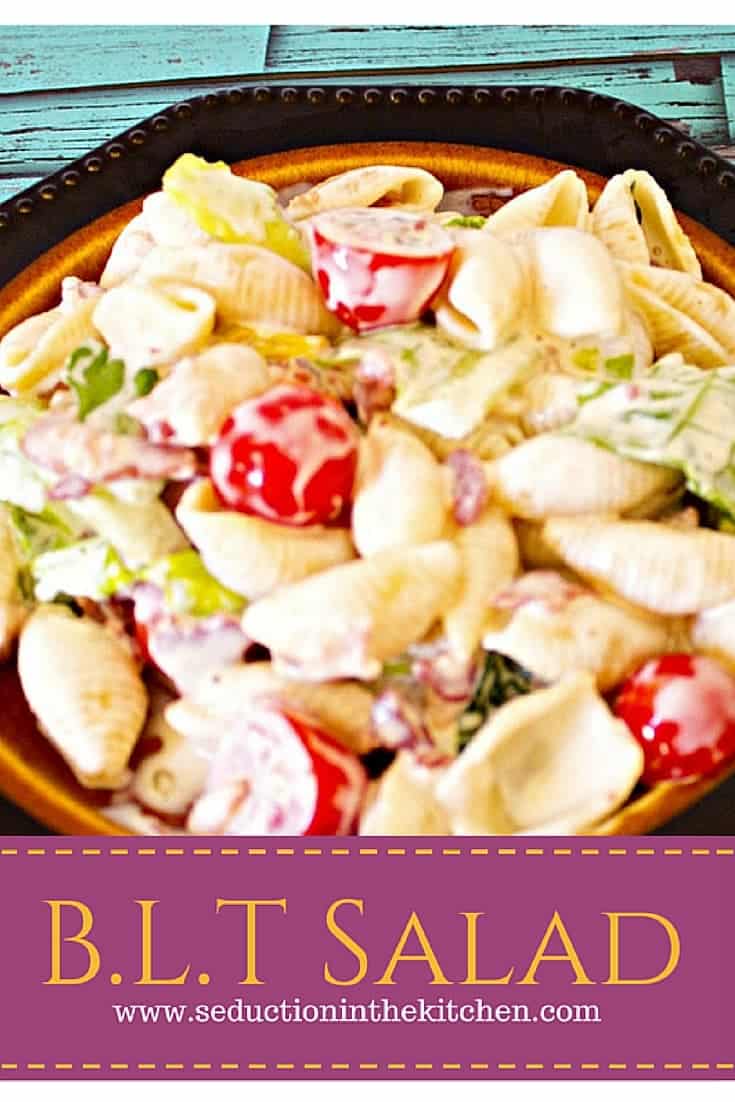 We had a cookout at my sister's house for the holiday, and I made the Texas Slaw, I know my father likes coleslaw. My sister was making a pasta salad and my mom said she can't eat pasta salad anymore because too spicy for her. I know there are many different ways to make pasta salad, besides the one they know, An Italian dressing based kind. I knew I could make something that was good, had no spice and she could eat. The paper had a recipe for a BLT salad in it that sparked an idea in my head. I needed to make one that had no spice for her, yet be tasty. I found a few online all had something different. So using my intuition and gut, I came up with this and it does taste good, in fact, it taste just like a BLT, without the toast. Mom wasn't feeling too good, but she did try a tiny bit and she said she liked it but was afraid to eat anymore since she was already not feeling good. I knew I created a success, a pasta salad that was different from what they know as pasta salad, my mom could eat. The rest just missed out on a good salad.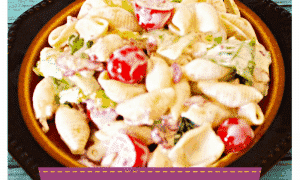 Yield:

6 servings
BLT Salad
Pasta salad with B.L.T flavoring to it, simple to make. A recipe from Seduction in the Kitchen
Ingredients
1 cup mayonnaise or 1 cup salad dressing
1/4 cup lemon juice concentrate
2 teaspoons sugar
2 teaspoons chicken flavor instant bouillon
1 package small shell pasta (cooked and drained)
8 slices bacon (cooked and crumbled)
1 container of cherry tomatoes
1/4 cup green onion (sliced)
1 bag lettuce
Instructions
In a large bowl place the lettuce in it. I choose one that is all lettuce, There is so many to choose from, one that has all lettuce is probably the best. Also bagged lettuce is already washed and cup up so there is no prep work for you.
Next, slice up the green onions, and put them on top the lettuce in the bowl.
Slice the cherry tomatoes in half and place them in a bowl.
When the pasta is cooked and drained, place it on top the the vegetables in the bowl.
Finally, crumble the bacon on top of the salad.
Whisk together the mayonnaise, lemon juice, sugar, and bullion, this will be the dressing for the salad.
Pour the dressing over the salad after you have got all whisked together.
Finally, give the salad a good mixing.
Let it chill until your ready to serve and enjoy!
Nutrition Information:
Amount Per Serving:
Calories:

320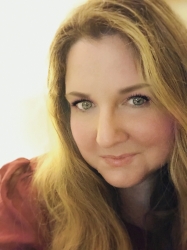 Latest posts by Deanna Samaan (see all)