This post was most recently updated
Bacon Caprese Salad is a simple salad made with bacon, perfect for the summer months. A recipe from Seduction in the Kitchen.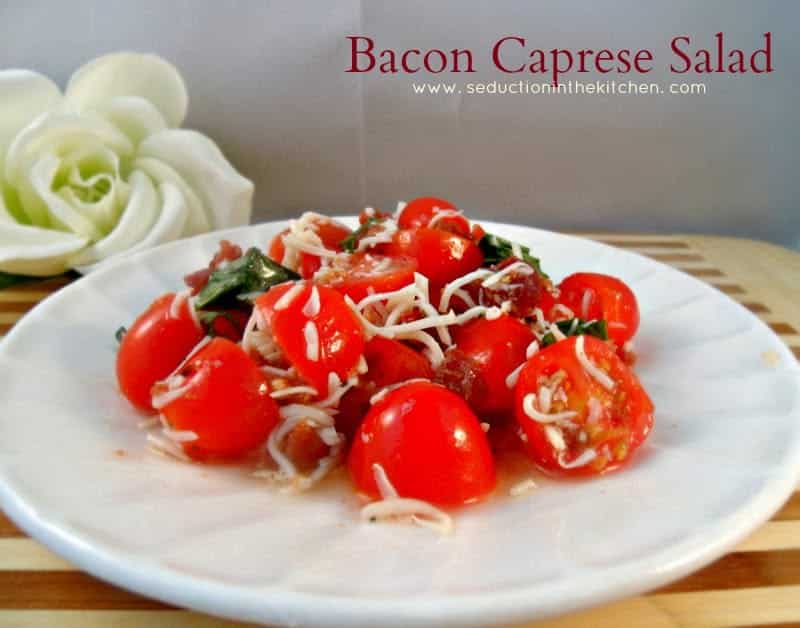 Well, after 6 years of living in this apartment I currently reside in, I have made the decision to move. My lease is up May 1, I hope to new moving into a new place. My decision was actually made very easily for me. Over the last 2  1/2 years, this complex has been going downhill very badly. You see, we got a new manager, and well, let's just say almost everyone that lives here, that has lived here for 4 years or longer thinks this complex is taking section 8, when in fact they do not. Yes, she let it get that bad.
In Late September, she decided I was no longer allowed my cats, after having them for 5 years. So they live with my mom in Pittsburgh. Then the dishwasher motor went and it is going on 5 months and they have not replaced it. It was in October I decided enough is enough, I was moving out. One of my co-workers, they been nickel and dime him over the rent, and even he said he wants out. They adding fees that make no sense, personally I think the manager is pocketing the money. What I mean is, the toilet seat breaks, they tell him it would $10 to replace it. It is their toilet, why is he paying to replace it. It not like this a small complex, there is 500 people that live in 4 buildings here. When you tell one the workers a complaint, they will whisper to you, "Tell the management company, they have no idea what the manager been doing." So I have had enough, So the search for my new place begins!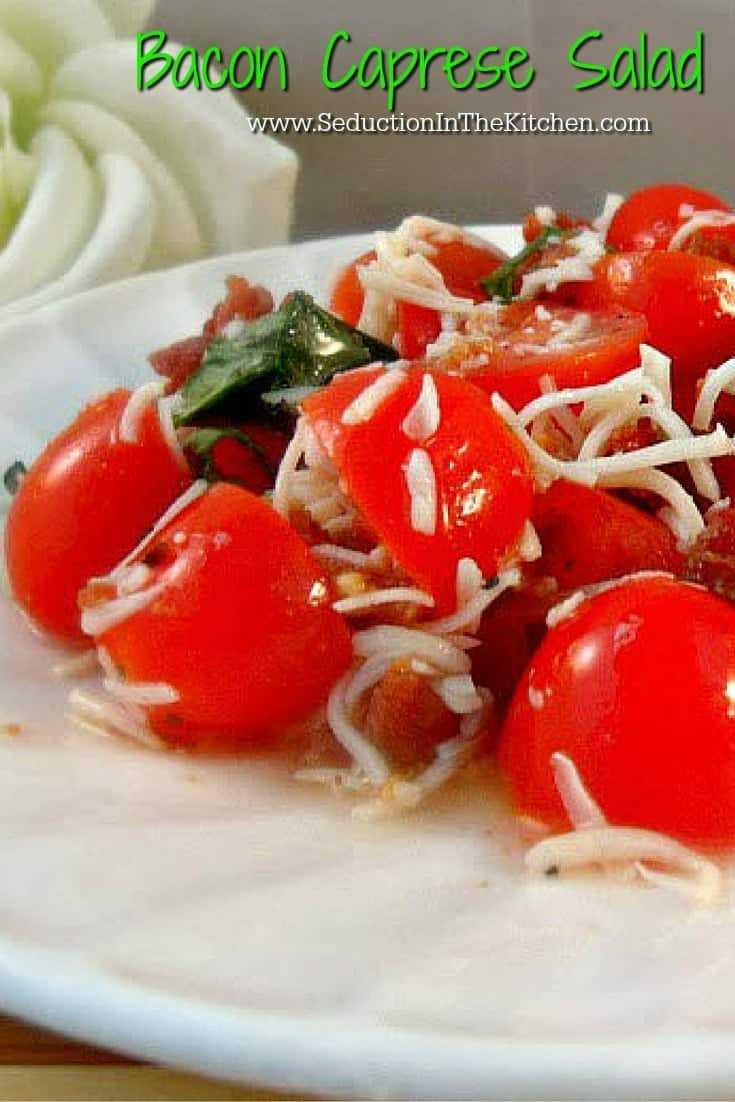 As I mentioned the dishwasher is nonoperational, so this weekend I had a lot of cooking to do, so I am someone, I really hate doing dishes by hand, so after my 10th load of dishes, I just wanted to make a recipe that is light, and did not require many dishes. I have been craving Caprese salad. I love the tomato, basil cheese combo. It, to me, is fulfilling. What I find interesting about Caprese salad is you know why it basil, tomato, and mozzarella? It is to represent the Italian flag. Just a little bit info I picked up.
Anyway, I admit, I am on a bacon kick right now. I go through phases like that with recipes where I tend to favor an ingredient. Right now it is bacon.  Originally, I saw a tomato bacon salad recipe, that inspired me to change that up into this caprese salad.  It turned out to be a something I really loved, and satisfied my craving for caprese salad.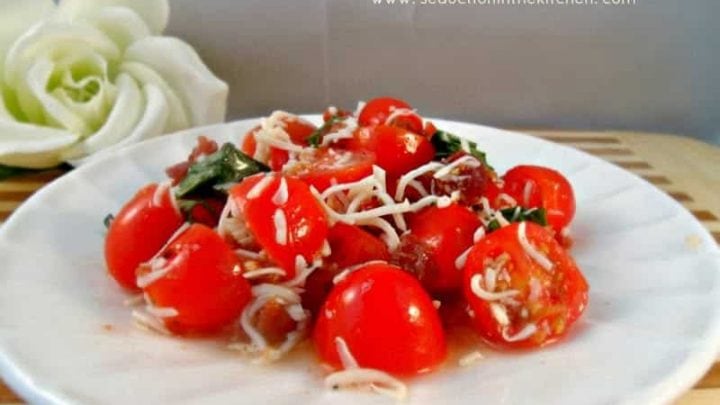 Yield:

4 servings
Bacon Caprese Salad
A simple Caprese salad made with bacon. A recipe from Seduction in the Kitchen.
Ingredients
1 pint cherry tomatoes
6 slices lean bacon (cooked until crisp and crumbled)
6 basil sprigs
1/4 cup shredded Italian Cheese
2 tablespoons red wine vinegar
4 tablespoons olive oil
1/4 teaspoon fresh ground pepper
1/4 teaspoon garlic salt
Instructions
Slice the cherry tomatoes in half and then place them into a bowl
Roughly chop up the leaves off the springs of the basil, then add it to the tomatoes.
Add the cheese, which I personally choose the Sargento's 6 cheese blend, but you can choose what you like. The add the crumbled bacon to the tomato mixture.
In a small bowl, whisk together the red wine vinegar and the olive oil, along with the pepper and garlic salt.
Pour the dressing over the salad, then toss it all together so that coated with the dressing.
Finally, spoon some out and then ENJOY!
Nutrition Information:
Amount Per Serving:
Calories:

220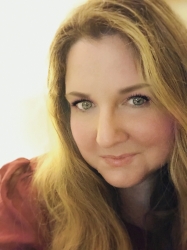 Latest posts by Deanna Samaan
(see all)