This post was most recently updated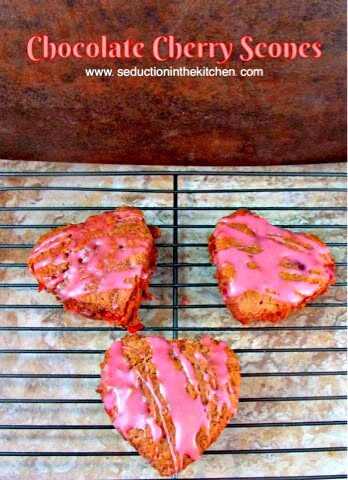 This weather has gotten the best of me, I am very ready for spring right now. It seems on Facebook, many will agree with me. It could be me, but it seems people are more grumpy this winter. I seen patients get really short with someone for no reason. People just arguing over the weirdest things, and I admit I got one a complaint about my blog, that I felt was uncalled for.
Someone wrote me to ask if this was a food blog or a personal diary, that they were "miserable" reading my blog. Well, It is a food blog, but I also add personality to the blog, I will tell you how I come up with the idea for a recipe in it. I get inspired by what is going on in my life. If I am in a rush, maybe I will do a simple recipe, and I will tell you about it. In my opinion, if you just want recipes, then go to recipe search engines. I saw several food blogs, like mine that give the personality. That is what makes them a blog, the personality.
Again, the comment could have been because, everyone seems to be grumpy because this long, cold, snowy winter we been having. It also could be too, Valentine's Day is soon will be here. That holiday, people tend to get more irritated over. Maybe it is because it is a very commercial holiday. Maybe they do not want to be reminded of love, or maybe you think one day isn't enough to declare your love for someone, I do not know.
I personally admit, I am not a big Valentine's Day person, but I knew I should do a recipe for the holiday. Scones, kept calling me for it to be the recipe. I had just bought a jar of cherries for drinks, when I thought, why not do chocolate covered cherry scones. I took my basic scones recipe I have and played up with it. Then decided since it is a valentine's day, why not cut the scones into hearts. What I got was a cute, chocolate scones, perfect for Valentine's Day. I am still without Internet, so I am not able to put the step by steps up, since the iPhone does not position them right.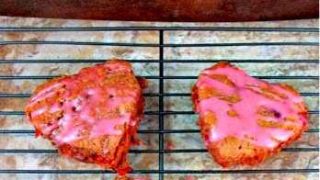 Yield:

8 servings
Chocolate Cherry Scones
Prep Time:
17 hours
10 minutes
Total Time:
17 hours
30 minutes
Chocolate Cherry Scones is a chocolate delight with cherries that will make your taste buds dance with delight
Ingredients
2 cups all-purpose flour
1/4 cup sugar
3 teaspoons baking powder
1/4 cup Hershey Baking Coca
1/4 teaspoon salt
5 tablespoons butter
1/2 cup chopped maraschino cherries
1/2 cup buttermilk
1 egg
1/4 teaspoon almond extract
1/2 cup white chocolate chips
2 teaspoons maraschino juice
Instructions
First, combine the flour, coca, sugar, baking powder and salt in a bowl. Cut in the butter into the mixture till have course crumbs.
Next add the egg, buttermilk, extract. I admit I added 1 tablespoon of the maraschino juice into mixture too, I really wanted the cherry flavor to pop. Mix it well into flour mixture.
Then add the chopped up cherries, and form a disk onto a cookie sheet. Shape it into about 1- 1.5 inches thick. If you want heart shaped like I did, use a lightly floured cookie cutter and cut out the hearts but do not separate it. If you don't want do hearts then cut the disk into wedges, again do not separate.
Bake at 400 degrees for 15 minutes. Let it cool when the scones are done.
In a small bowl, melt for 30 seconds the white chocolate chips with the 2 teaspoons of the cherry juice. Mix it well till smooth.
Drizzle the white chocolate mixture over the scones. If you did use the cookie cutter separate the hearts. The left over "edges" put in a air right container and have it as scone bites! ENJOY!
Nutrition Information:
Amount Per Serving:
Calories:

525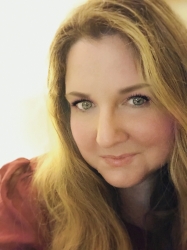 Latest posts by Deanna Samaan
(see all)