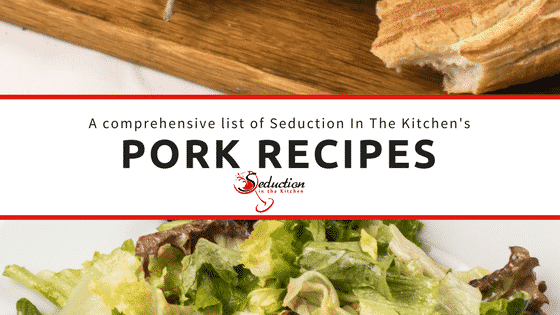 Pork recipes are the other white meat. Savory bacon to the succulent hams, that is what this recipe section contains.  Healthy and a lean meat, this white meat can capture your taste buds with its savory flavor.
Hawaiian flavors like pineapple can enhance the taste and you can shred it for a sandwich or just slow cook it as a roast, pork can come in so many different forms.
This a collection of all the pork-based recipes on Seduction in the Kitchen. From the BBQ types that are slow roasted in a slow cooker to gound up recipes like a ham loaf, if it is the other white meat,  then those recipes are going to be listed on here.
So go ahead and let your taste buds be seduced by these lean meat recipes.