[social_warfare]
How To Make A Media Kit With Canva is a simple tutorial to help you create a media kit to work with your dream brands for your blog.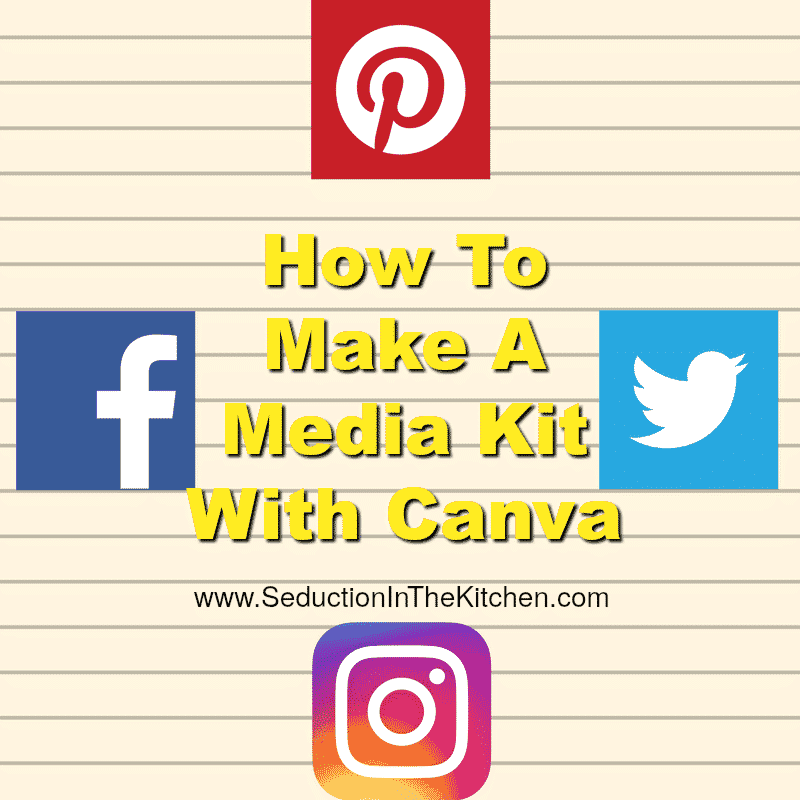 Why do you need a media kit for your blog? Media kits are what is essentially a resume for your blog. It good to have one if you want to work with your dream brand.
Yes, you can not have a media kit and still work with brands. However having one to present will help you much better to get in the door with working with the brand. Like what I said a media kit is a resume.
Think of it like this, when you went for a professional job, did you not go for an interview? To that interview did you not go with a resume in hand? That potential job you wanted, you had hopes that the employer would just look at your resume and give you the job? Correct?
That is what a media kit is like, the brands are the employer. When you pitch them, you are interviewing with that brand. Having that media kit in hand, you are handing over your resume in hopes that the brand will look it over and choose you for them.
I have been working on blogging resources. Some are food blog specific, but some, like this one and the Facebook Reach one is good for any type of blog. This post for media kits is actually going to be in 2 parts. This the first part of creating a kit. The second part, I am going to show you how you can make host it make it downloadable with Google Drive.
I have made a few media kits for my blog. All have been made using Canva. A few of my older kits, I will show you: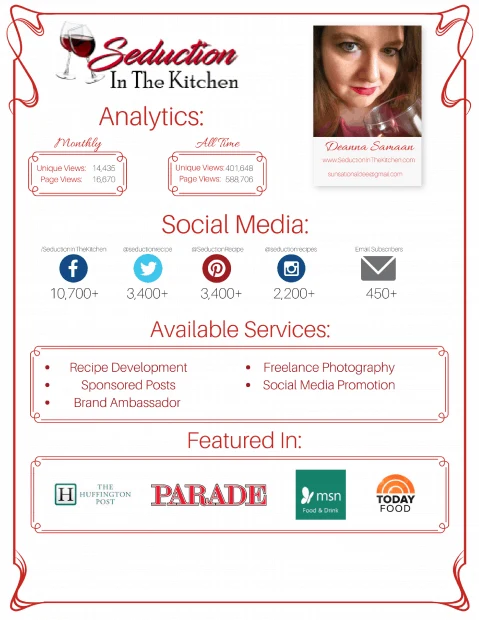 Canva is a blogger's best friend I feel. Why? It just wonderful for creating graphics for the blog, Pins for Pinterest, and yes Media kits as well. What I like about it is it is free and it a drag and drop.
Plus another good thing about Canva, it saves your work so you can later go back and updated it without starting from scratch. So creating an account with them is highly recommended. For my kits over the years, I could go in monthly and update the numbers without starting all over.
The only thing I have changed where I start from scratch is my style. I am a typical Libra, I like change. Canva is good for that too. Although the style changed, my logo, which I uploaded into Canva, stays there so can use it in anything I want to create in it.

The first step once you are logged into Canva is to choose what you are going to do. For a media kit, you want to choose US Letter. You want that because you want to to be a large enough for printing out. I will go into more detail about why it should be printable in the second part, of hosting it on Google drive.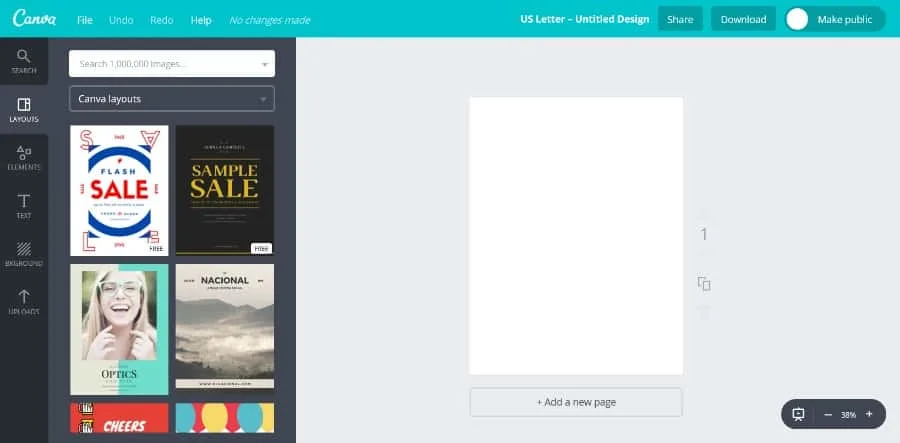 You will see a new window will open and a blank canvas waiting for you to start designing your new media kit. One thing you will notice as you are in Canva is they have many things like graphics, layouts and such. Some will have a price, some say free. for the purpose of a media kit, you are uploading graphics, like your logo and photo of yourself and using free icons for it. The paid items on it, I feel is more for marketing graphics for businesses.
What Info Do I Need For My Kit?
Here is what you need for a basic Media Kit:
Social Media Numbers: Get all your current numbers for all social media accounts Facebook, Instagram, Pinterest, Twitter, YouTube, Google Plus. If you don't have an account with that channel, don't worry about it. If you got followers on another form of social media you feel is relevant then yes get those numbers too. Examples of that are like Snapchat and Email followers.
A Blurb About Your Site: A brief intro to your site. What is it about?
Contact Information: You won't work with a brand, they need to contact you. So email is important and needs to be in the media kit. Also your site's URL. Sounds like this common sense but you be surprised at how many forget to add these.
Recognitions: Were you featured in a magazine? How about on a popular news site? Add it, This a resume you want to stand out, let the brand know hey I was featured in this magazine.
Willing to do: What are you willing to do for this brand? You willing to create something? How about going to special events? Promote the brand on social media? List it, they need to know.
Analytics: Brands need to know what your reach is. So yes they need to see what is your Analytics. What is your page views? How many are unique. Don't be embarrassed if you have low numbers. You are surprised at brands, that might say your low right now but will book mark your site to see when you update your kit for future projects.
Start Designing A Media Kit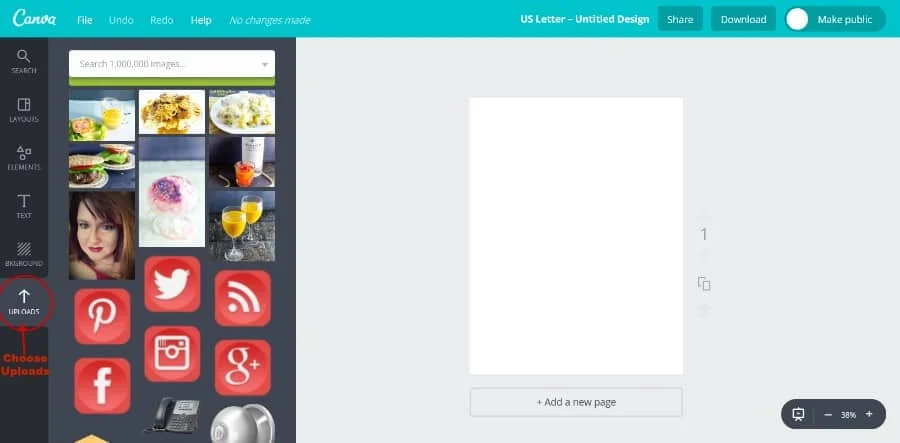 The first thing you want to do is upload your images you want to use on your media kit. I recommend your photo of yourself. Brands love seeing a human, see that you are a real person. Take a nice photo and upload it! Also upload anything else you want to use, like photos from popular posts, your site's logo, if you have social media icons you really like, upload them.
To do this, you will notice on the left the very last icon is an up arrow with UPLOADS. You want that and simply upload from your computer the photos and graphics you want to use in your Media Kit. Remember once you upload, it stays on canva. So you use these images and graphics for future projects.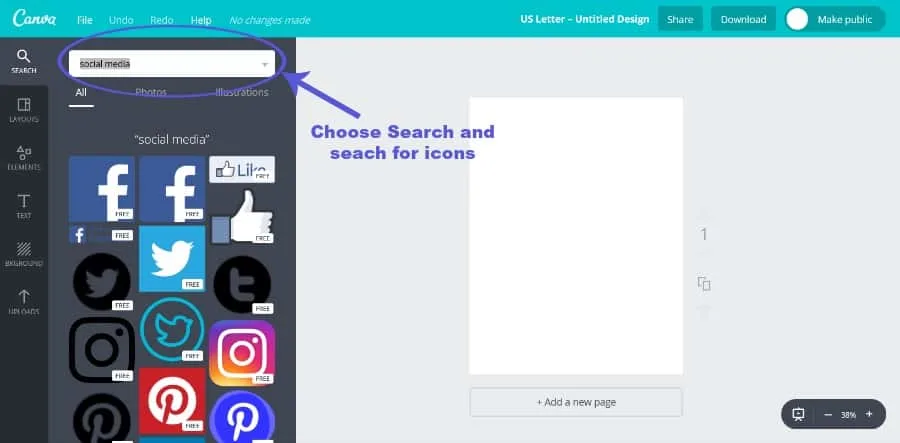 If you don't have social media icons to use on a media kit to upload, don't worry. Canva has a full library of graphics. Simply select search, put in social media and you will see a large selection come up.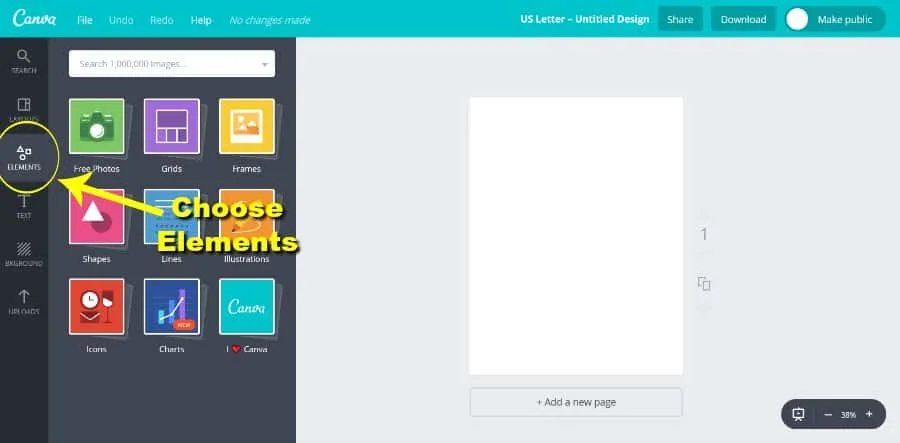 Canva is drag and drops and also double click on the graphics to place it on your blank canvas. Elements is what we are going to use to make it pretty. You want to add some flourish. That is what you are going to choose. You can add shapes and type in the shapes. This your kit, make it how you like it.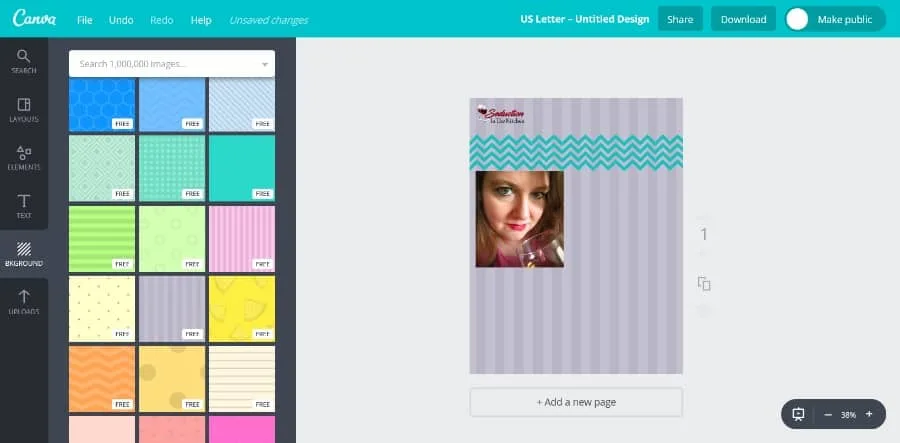 You can even choose a new background if you do not like the stark white. Canva is full of endless possibilities. What you are doing is dropping elements, the uploads etc onto this blank canvas, you can resize them. Drag them into a position where you want. Have full making the design.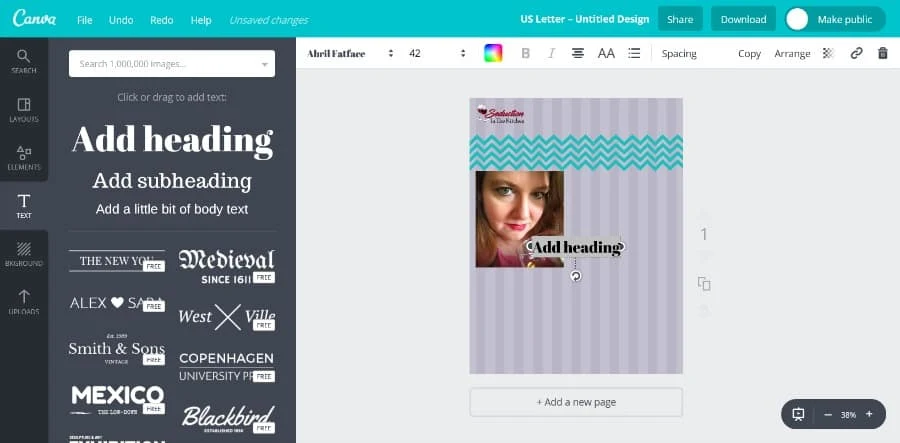 Once you have an object in place, choose the text to start adding text. Like the elements, you can drag the text so lines up with what you're trying to say. There is even examples of some text if you want fancy labels for titles. For example, you like that The New You that in the photo above. Select it, change the words The New You to: Featured On.
Do not want use one those text stylings? No problem, choose how big you like to have words be. Add a Heading about the size you want for a title, then choose it. Then do the body in add a subheading then choose that to write up the blurb.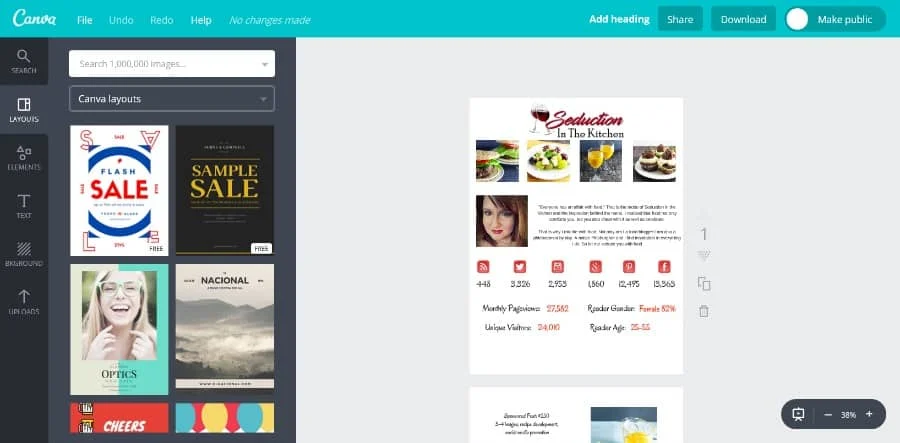 Should a media kit be on one sheet or two? I did for the longest time have it on one sheet. However, with my recent Media Kit, I now have it on 2 sheets. One is the main sheet the other has a price list on it. Most brands like to know up front how much do you charge for say an Instagram post. Having it on 2 sheets I am able to provide both without making the media kit look crowded.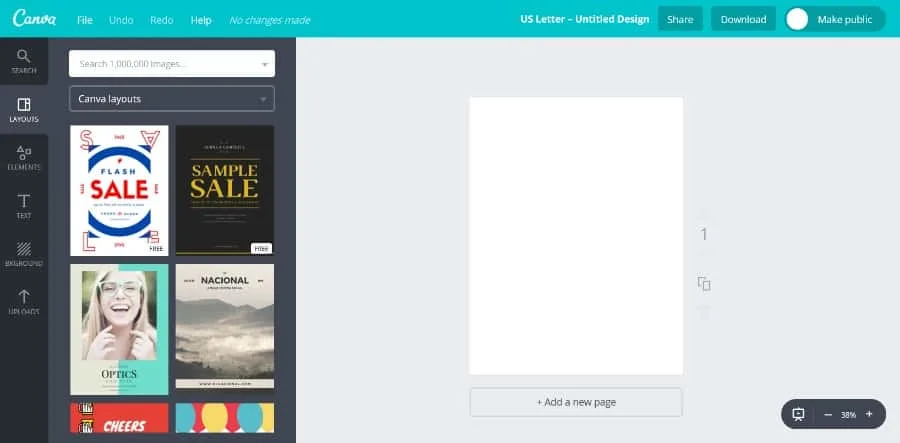 Under neath the creation, you will see + Add a new page, click that. Poof a new blank canvas will arrive. This will let you keep your style intact and create a price sheet as well to add to your media kit. On part two of this tutorial, I will show you how to download it as a PDF and host it as a downloadable on Google drive so if brands go to your site, they can download it and print it off to look at.
[clickToTweet tweet="#HowTo Make A Media Kit With Canva is a simple tutorial to work with brands #mediakit #blogging" quote="#HowTo Make A Media Kit With Canva is a simple tutorial to work with brands #mediakit #blogging"]
[social_warfare]