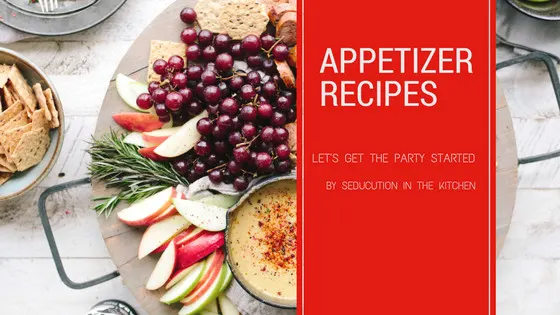 An Appetizer is the start of any party or meal. Plus they are great to start a conversation with. Plus appetizers can be simply finger foods and a meal in itself.
No matter what you want an appetizer for, they can be some of the easiest recipes you can make. They are the best way you can impress your guests. If you are looking for an impressive meal starting or party recipe than you are in the right place.
This a collection of all the appetizer recipes on Seduction in the Kitchen. From the simple dip recipe to finger foods, All the party starting recipes are going to be listed on here. So go ahead and let your taste buds be seduced.
Like it? Pin it!