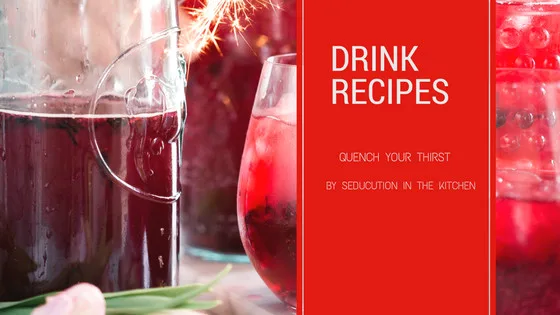 Drinks will quench your thirst. They can be sweet, healthy, hot, and even have alcohol in them. There is nothing like a beverage recipe for all your needs.
If you are needing one to serve up at your party, or maybe just trying to beat the summer heat, having the perfect drink is what you are needing. Plus no matter what time of year it is, there is something that will satisfy and quench your thirst.
Even if you need to celebrate, or maybe just stressed from the day, you can even find some amazing cocktail recipes in here as well.
This a collection of all the Drink recipes on Seduction in the Kitchen. From the whimsical unicorn kisses recipes to sweet Hawaiian Iced tea recipe, it is listed right here.
So cheers! Go ahead and look, it is ok to let yourself be seduced by these recipes. Let yourself escape and enjoy these recipes.
Like it? Pin it!