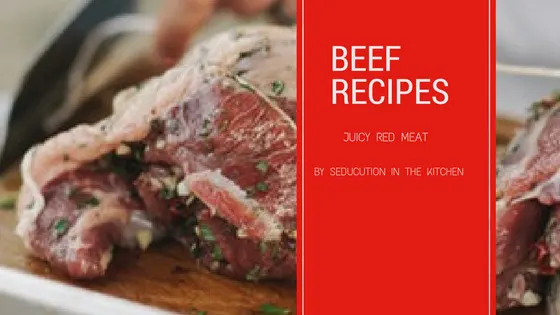 Beef, it is the juicy red meat that can be made several ways. Plus it can be used in so many ways.
You can form it into a burger if you use it in the ground form. Or you can just grill up some steaks. It can be enjoyed in so many different ways.
This a collection of all the beef recipes on Seduction in the Kitchen. From the many meatloaf recipes to soups that feature this juicy staple.
If beef is the star of the recipe, then this will be the place you will find it be listed on here. So go ahead and let your taste buds be seduced. You will be glad that you did.
Like It? Pin It!