This post was most recently updated
Finally! A post on my desktop again! I was able to fix a few things, like the image sizes, on the posts I did on my iPad. After all the stress of not having a computer for over a month, I think it is time to relax. Pretend I am in Paris, enjoying a glass of wine in one the Parisian cafes.
Reality, I am in Cleveland looking out at the shores of Lake Erie, but nice to take that 30 second escape from reality. The wine however I can drink here as well, not have to go to Paris to enjoy a glass of my favorite kind, Moscato.
I'm more of a sweet wine type of gal. I do enjoy an occasional Red. There is one I really liked, it is called Jam Jar, it a sweet red, full of body, that helps just relax you. So why am I talking about Paris and wine you maybe wondering? Well I have gotten a chance to write a sponsored post for VinoVinti.
What exactly is VinoVinti you maybe asking yourself? VinoVinti's simple innovative design removes excess carbon dioxide from wine, improving the flavor and adding years of smoothness in seconds. Faster than decanting and more effective than aeration, VinoVinti is sure to become the wine enthusiasts favorite wine accessory.
How Does the VinoVinti Work?
VinoVinti's patented technology uses a specially engineered ceramic rod and vacuum pump to create nucleation – a process that allows excess carbon dioxide (CO2) molecules to come together, form a bubble and escape the wine—enhancing the flavor, feel and finish of the wine at once.
Why is it called a Carbonic Acid Extractor?
The principal gas that VinoVinti extracts from a bottle of wine is CO2 or carbon dioxide. Carbon dioxide in liquid solution is carbonic acid – the same stuff that makes soft drinks fizz.
What are the benefits of using the VinoVinti?
-VinoVinti enhances the wine experience by giving hands-on control over the flavor feel and finish of both red and white wines.
-Reduces the harshness of tannins and what some people call the "acidic bite."
-Opens the wine and enriches the flavor.
-Improves the mouthfeel and finish.
-Simple to use.
-Treats the entire bottle of wine in 20 – 30 seconds.
-Designed to give a lifetime of wine enjoyment.
With the holidays coming up, VinoVinti would be the perfect gift to give to the wine lover in your life. Would like a eemonstartion on how it works? Check out this video:
Still want to know more about VinoVinti? Then follow VinoVinti on Facebook!
So with wine, we should have something French to eat. One o my favorite things to eat is French onion soup. I had 2 packages of mushrooms and very little onions. So let's do a twist on French onion soup and make it as French Mushroom soup instead.
**Please drink responsibly, and as always, only drink if you are at least 21 years old or older**
Yield:

6 servings
VinoVinti + Crockpot French Mushroom Soup
Cook Time:
5 hours
20 minutes
Total Time:
5 hours
30 minutes
A different take on French onion soup using mushrooms. A recipe from Seduction in the Kitchen
Ingredients
2 packages o sliced mushrooms (8oz)
1/4 cup heavy cream
1 tablespoon red wine vinegar
1 tablespoon golden balsamic
1 teaspoon thyme
2 cups of beef broth
2 tablespoons butter
2 envelopes of French onion and mushroom soup mix
Instructions
Saute the mushrooms in the butter for 3-4 minutes.
Next add the heavy cream, vinagars and thyme. Continue sauting or the next 3 minutes, stirring constantly
In crock pot add the beef broth and soup mix, stir them together.
Add the mushrooms and stir everything together. Put the crock pot on low and let cook or 4-6 hours.
Finally, ladle some into a bowl and enjoy with a nice glass of red wine.
Nutrition Information:
Yield:
6
Serving Size:
1
Amount Per Serving:
Calories:

115
Total Fat:

9g
Saturated Fat:

5g
Trans Fat:

0g
Unsaturated Fat:

3g
Cholesterol:

21mg
Sodium:

479mg
Carbohydrates:

7g
Fiber:

1g
Sugar:

3g
Protein:

2g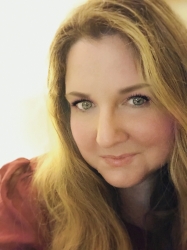 "Seduction in the Kitchen" started because I have the belief that everyone has an affair with food. It is that belief that fuels my passion for cooking and baking.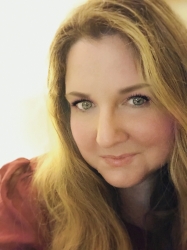 Latest posts by Deanna Samaan (see all)