I am a participant in the Amazon Services LLC Associate Program, an affiliate advertising program designed to provide a means for me to earn fees to Amazon.com and affiliate sites.
Santa Panties are fun shots. These layered shots will be the signature drink of your holiday party. This Rumchata shot recipe is easy to make! If you are looking for shot recipes, then make these Christmas alcoholic drinks!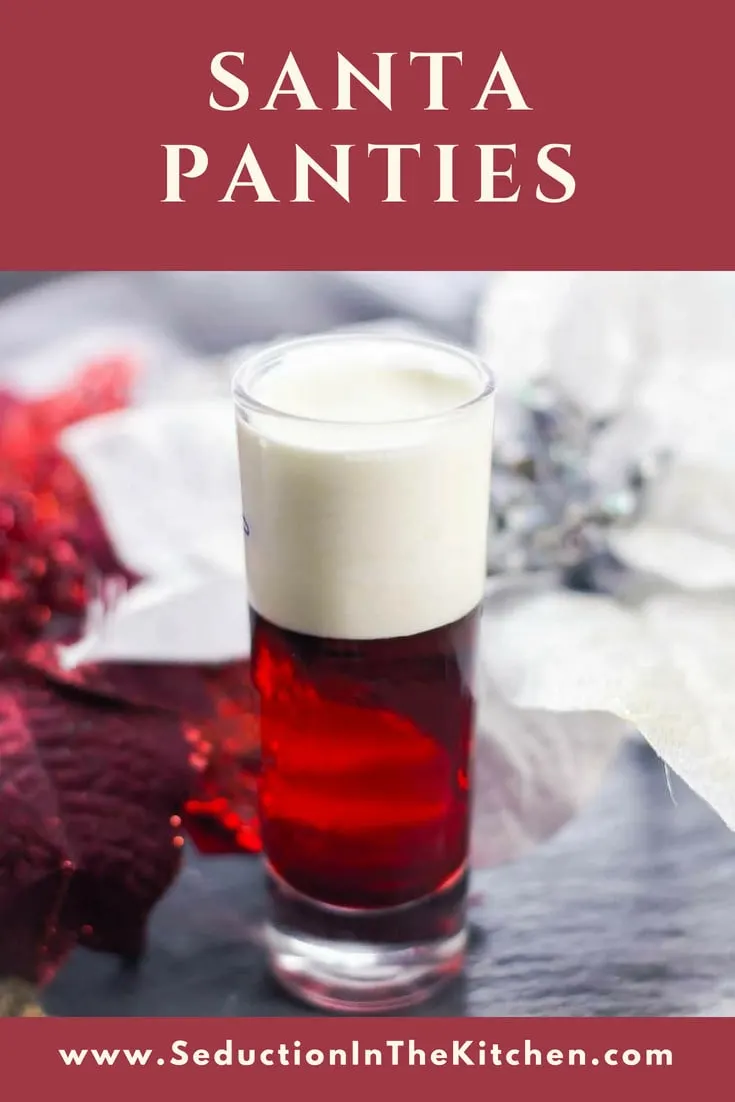 Christmas Alcoholic Drinks
Christmas is coming and that means it is time for some Christmas alcoholic drinks! So how about some Christmas shots?
Layered Shots
I am intrigued by layered shots. What are layered shots? Well, layered shots are cocktails that have layers that are visible for you to see. The layers sit on top of each other.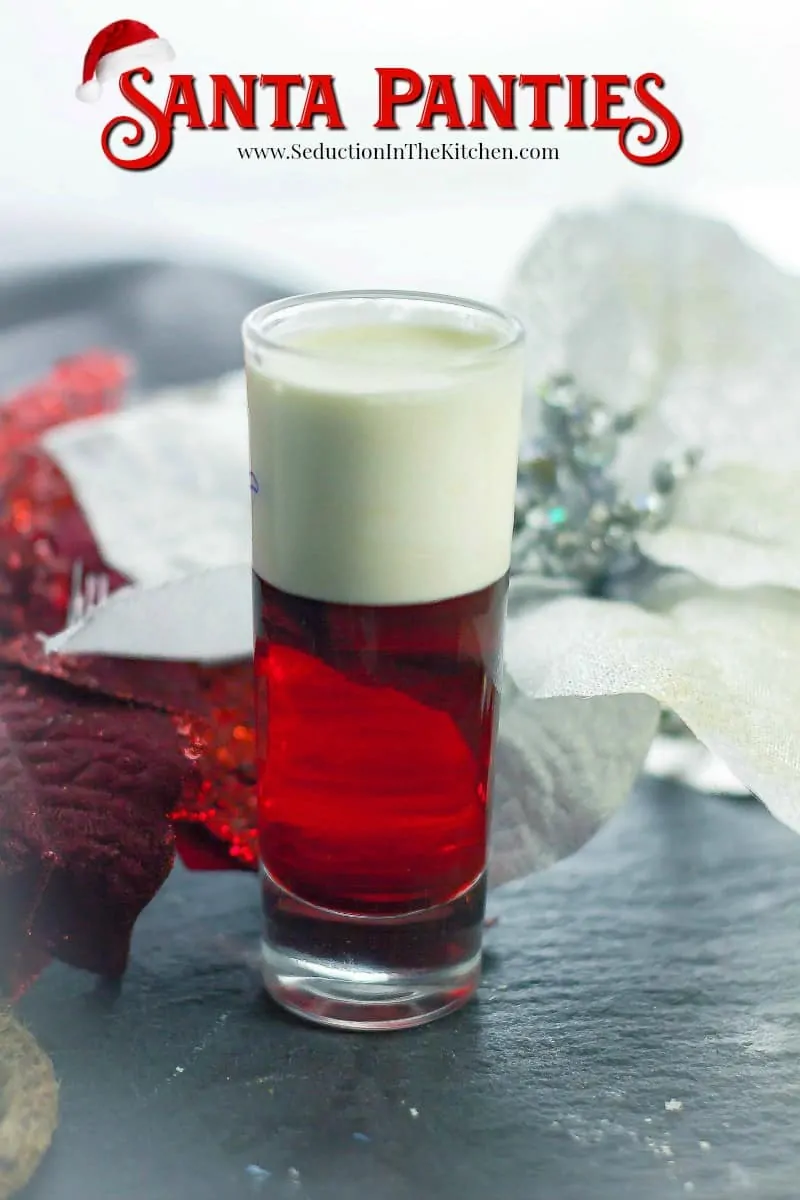 Holiday Shots
Holiday parties mean fun shots to make for them. So creating holiday shots is part of that fun! What Christmas shot recipes can I come up with?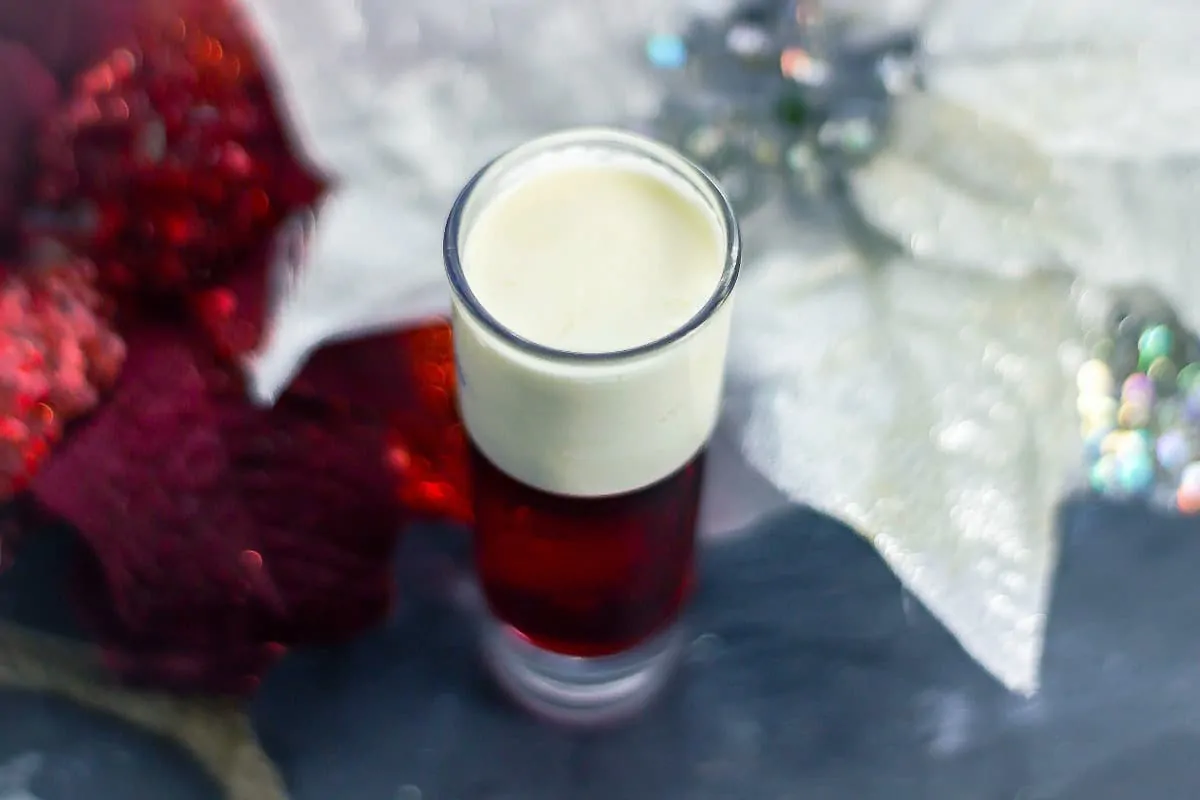 Santa Panties
How did a Christmas shot get the named Santa Panties? Honestly, when I sprung this idea of these Rumchata shot recipes on friends, they came up with the name Santa Panties. They inspired this fun cocktail in a way.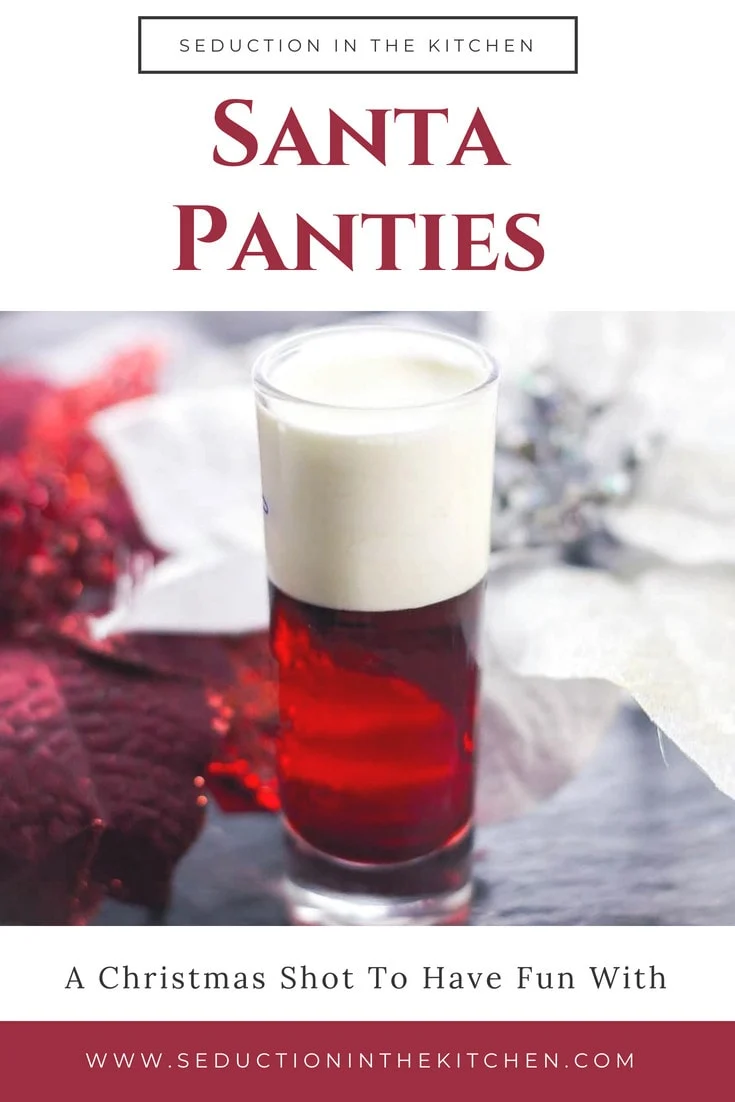 Christmas Shot
When I explained that this Christmas shot looked like Santa's pants. I said I wasn't sure what to name this layered shot. The name Santa's Panties came out and they all agreed you have to call this Rumchata shot recipe.
You have to agree with the name, Santa Panties does grab your attention. With the name Santa Panties, they are fun shots to make.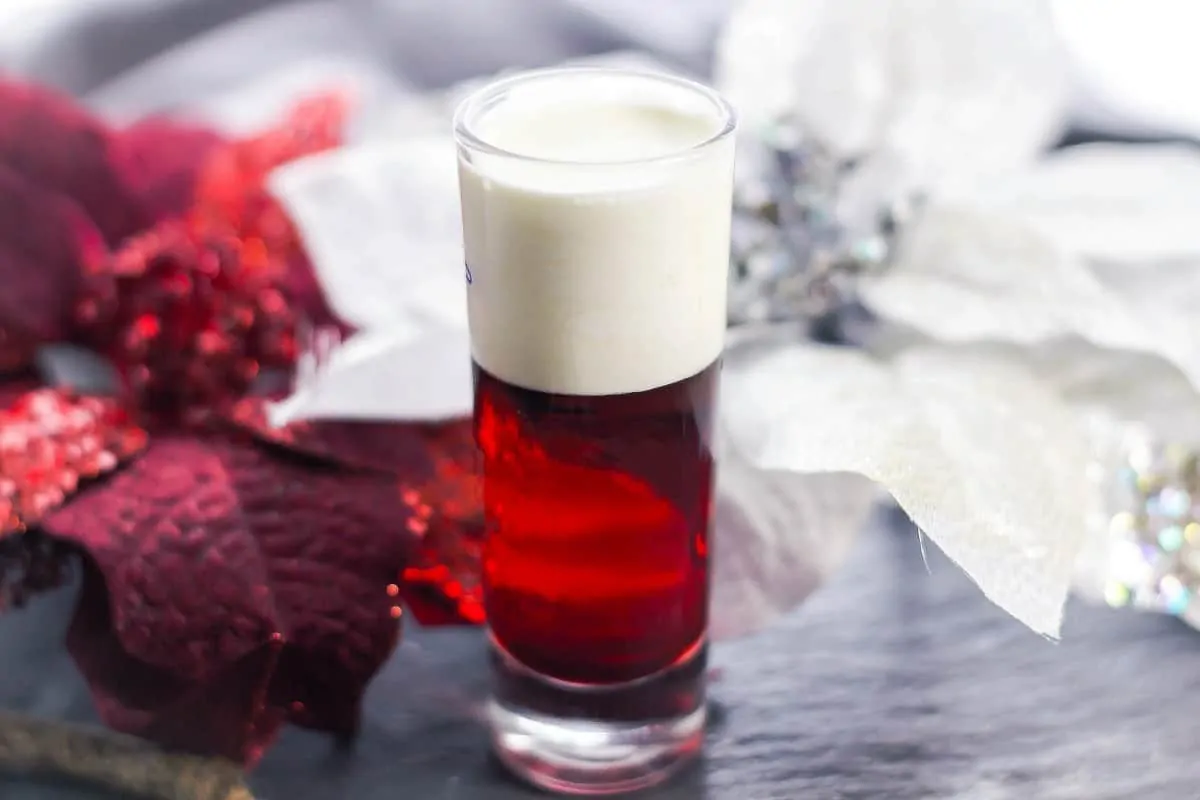 Tipsy Bartender Layered Shot
I can not take full credit for coming up with this layered Christmas cocktail. The inspiration for these cocktail shots came from a Tipsy Bartender video I saw on Facebook. They used white chocolate liquor, whipped cream, and sprinkles for their version, I think they called it Santa Clause.
Rumchata Drinks
Me, I wanted to play with a different liquor for the white part of Santa Panties. I opted for Rumchata instead. I thought that Rumchata drinks would complement the grenadine very nicely along with Kahlua I used in this Christmas shot recipe.
Fun Shots To Make
Plus, with a name like Santa Panties, no whipped cream in this shot, unless you do really want to have some holiday fun. That I will let you use your imagination. These are fun shots to make, after all, alcohol and whipped cream can seduce you!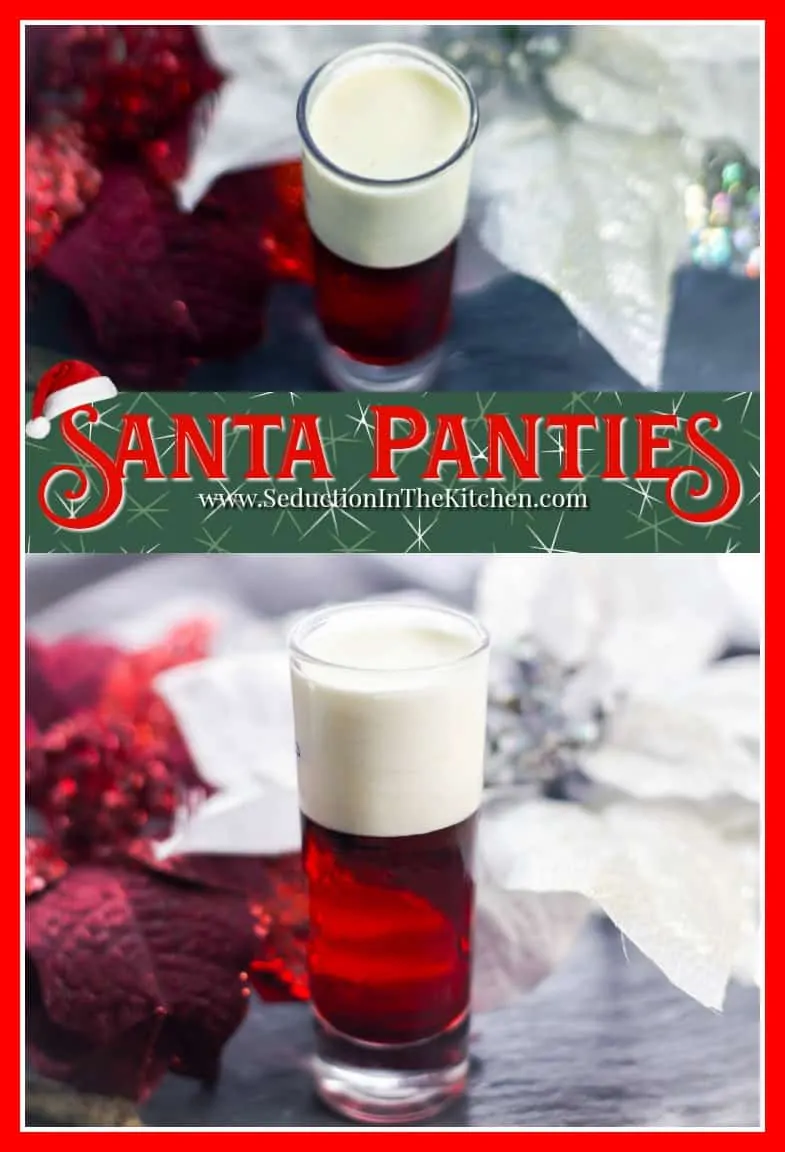 Party Shots
You know I had to go there right? After all, these are party shots! This is a fun post today! So just go with it! Anyway, Santa Panties is delish and it will be the hit of the holiday party!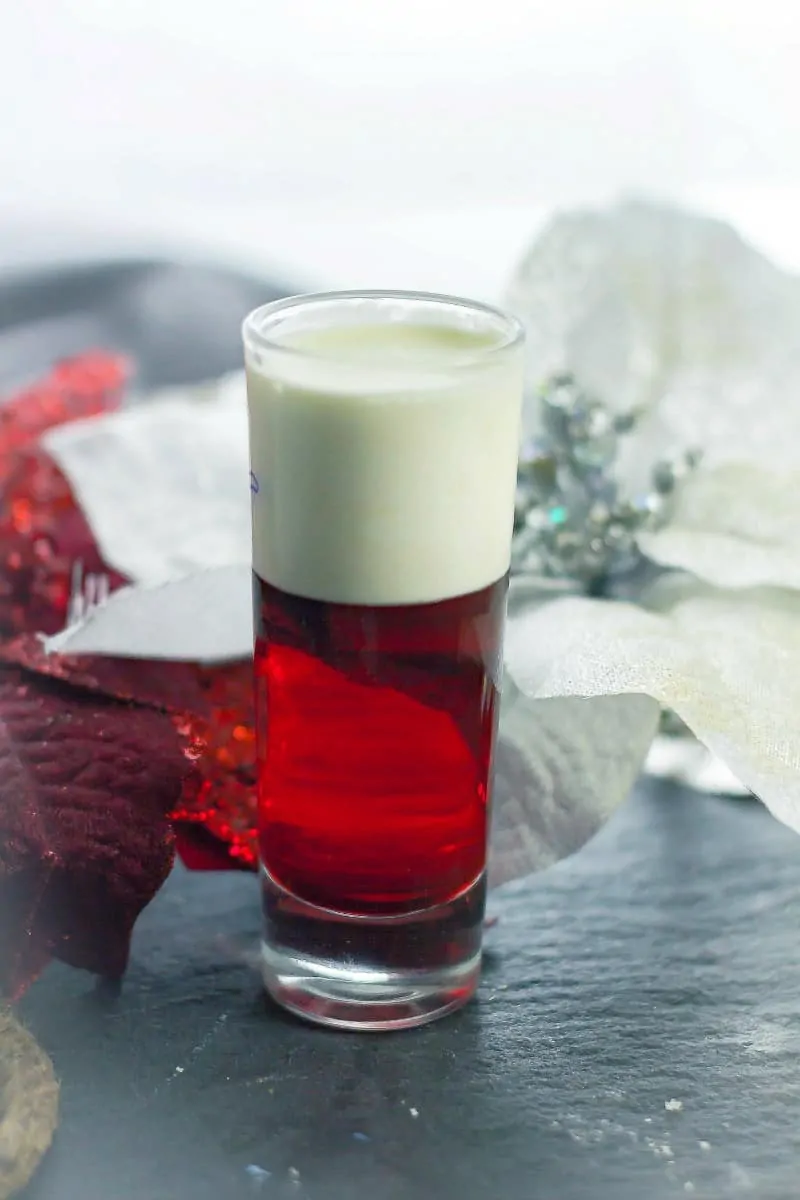 Yield: 1 Drink
Santa Panties Recipe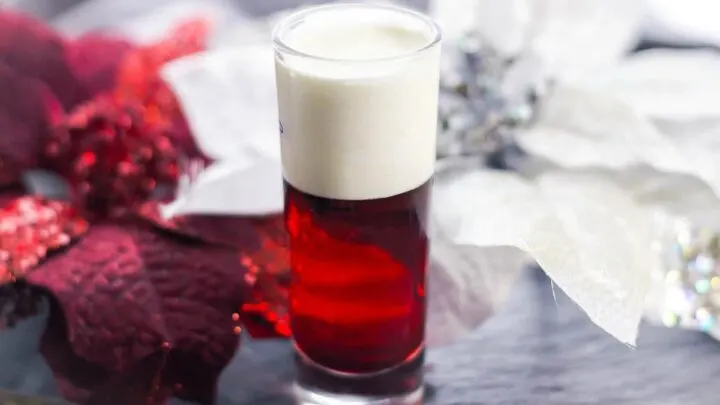 Santa Panties is fun Christmas shot. These layered shots will be the signature drink of your holiday party. This Rumchata shot recipe are fun shots to make!
Ingredients
1 oz grenadine
1/4 oz Kahlua
1/2 oz Rumchata
Instructions
In a tall shot glass, add the grenadine
Using a spoon, insert the spoon at an angle to pour a thin line of Kahlua on top the grenadine.
Next, using the spoon again, pour the Rumchata down the spoon to layer it onto the drink. Serve it up and CHEERS!
Recommended Products
As an Amazon Associate and member of other affiliate programs, I earn from qualifying purchases.
Nutrition Information:
Yield:
1
Serving Size:
1
Amount Per Serving:
Calories:

148
Total Fat:

1g
Saturated Fat:

1g
Trans Fat:

0g
Unsaturated Fat:

0g
Cholesterol:

4mg
Sodium:

9mg
Carbohydrates:

22g
Fiber:

0g
Sugar:

16g
Protein:

0g
Looking for a fun holiday drink to make? Santa Panties is a fun Christmas shot. These layered shots will be the signature drink of your holiday party.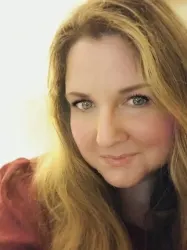 Latest posts by Deanna Samaan
(see all)