Red Velvet Chocolate Covered Strawberries With Cream Cheese Drizzle is red velvet cake with cream cheese frosting meet chocolate covered strawberries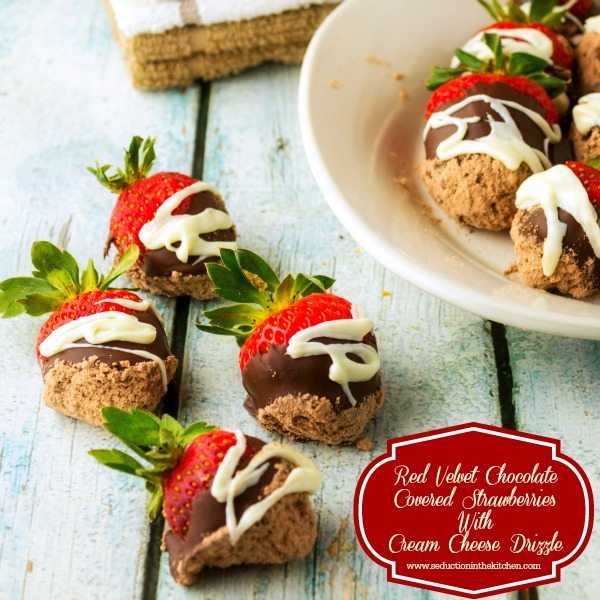 Money, Money Money
I
 got a song playing in my head the last few days. It is Abba's "Money, Money, Money" song. Why? Because everything costs money. I have someone telling me: want to make money you need to spend money, which I understand, but when don't have it you can't spend it.
This the case with blogging, food blogging in particular. Creating a successful food blog, you have to spend money. From domain renewals, hosting packages, design, and that is just to get a website up.  It isn't the other stuff you need like having good editing software, a camera, and my new challenge, proper lighting. We haven't even talked about the cost of food to create the recipes.
So what to do? The lighting I want to get is $125. It is a lot to spend on one lighting source. I'm on a very tight budget. I have been trying to fix my credit and well let's just say divorce and depression do not help one's credit, in fact, it tanks it. So to spend that much is unrealistic.
I can save up for it like I did for my camera. Then I realized after seeing a bunch of DIY, I can actually make this light myself, so I did and I saved a ton of money.  As you can see with this recipe and in the Dill Pickle Dip, It has made a huge difference in my photos. So I decided, to help other food bloggers who are in need of this light and are tight in money department like me, I created my first tutorial, CREATING YOUR OWN FOOD PHOTOGRAPHY LIGHT. Check it out, let me know what you think!
Red Velvet Chocolate Covered Strawberries With Cream Cheese Drizzle Recipe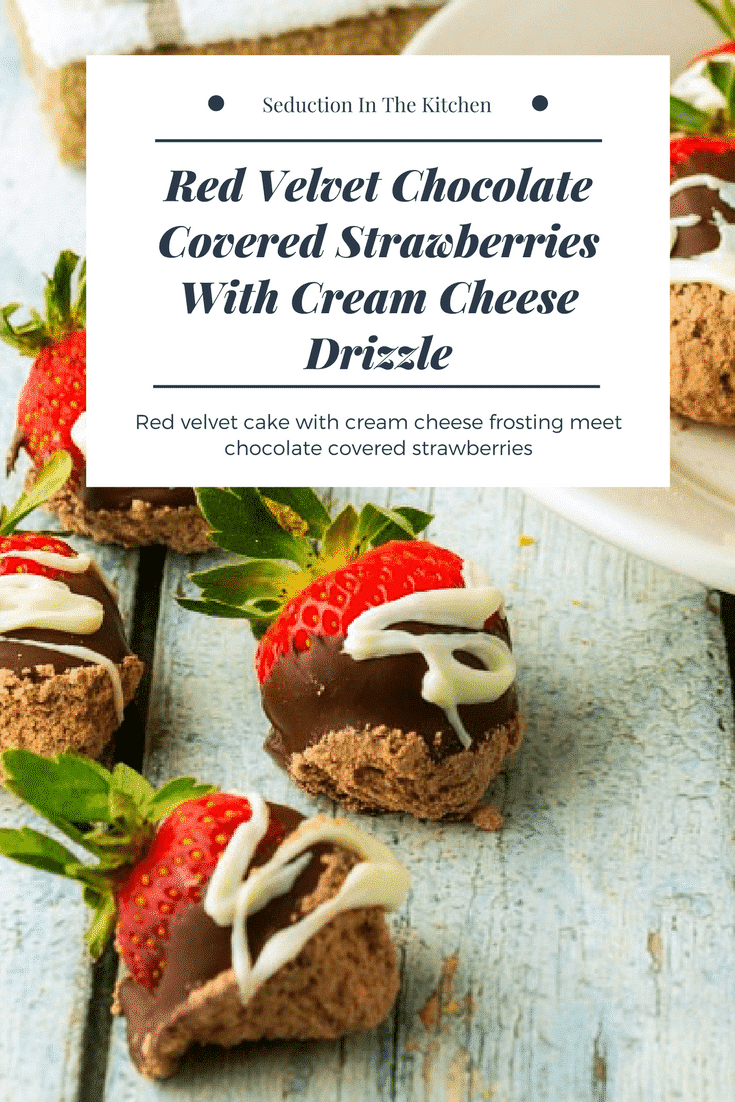 Valentine's Day will be coming up soon. I know how chocolate covered strawberries are huge around Valentine's Day. Also, another favorite is red velvet. So I really wanted to do something different with red velvet.
I wasn't quite sure what. I started seeing some red velvet bark and a red velvet latte recipes and I realized looking at these recipes, what they did was add dry red velvet cake mix to these recipes. Hmmm, now that seems interesting to me.
At first, I thought, ok I been wanting to do a different type of chocolate covered strawberry. Could Red Velvet Chocolate Covered Strawberries be that twist that could be a different type of chocolate covered strawberry? At first, thought ok I add red velvet cake mix to melted chocolate.
The more I kept thinking it about it I decided, no use the cake mix as a topping. Then there was the cream cheese that is the best part of a red velvet cake, how do I add that to this strawberry. Well, I knew you could melt frosting in the can, that drizzles nicer, so why not add a little white chocolate??
The final test on these Red Velvet Chocolate Covered Strawberries if they were a winner was my work. Well, I took them in, and they devoured them. The girls at work were very much in love with these strawberries. I knew I had a winner when one of them actually put on snap chat. I did it, I made a different type of chocolate covered strawberry with these Red Velvet Chocolate Covered Strawberries.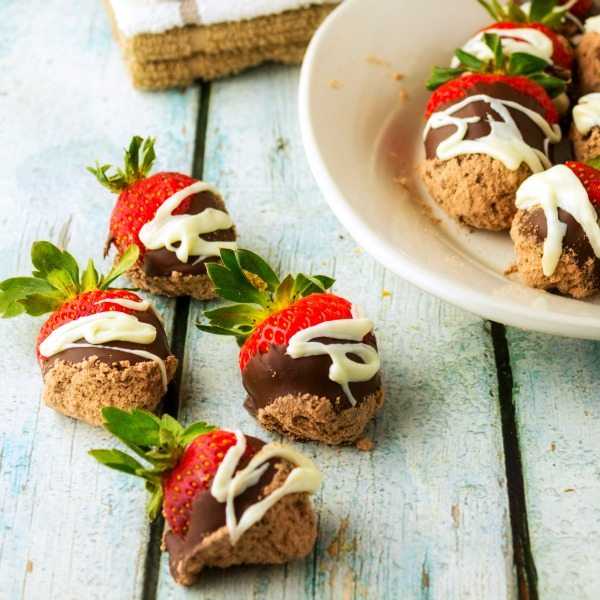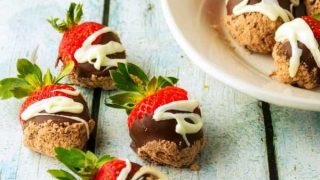 Yield:

12
Red Velvet Chocolate Covered Strawberries With Cream Cheese Drizzle
Red velvet cake with cream cheese frosting meet chocolate covered strawberry, that is what this Red Velvet Covered Strawberries With Cream Cheese drizzle is all about!
Ingredients
1 bag semi sweet chocolate chips (12oz)
1 pint of strawberries
1/ 4-1/2 cup of red velvet cake mix
1/4 white chocolate chips
1 tablespoon cream cheese frosting
Instructions
Wash and dry your strawberries and then set them aside.
Line a cookie sheet with wax paper, set aside.
In a large sauce pan, fill with water and bring it to a boil. Turn ff the heat, and put a metal bowl, slightly larger then opening of the sauce pan on top of it. Put the chocolate chips into it.
Keep stirring the chips until they are melted and smooth.
Take the bowl off the pot.
Holding by the top part the strawberry, dip the strawberry in the melted chocolate.
After you dipped the strawberry in chocolate, then dip the tip of the strawberry into the red velvet cake mix and place the strawberry onto the wax paper cookie sheet. Keep doing this till you got all the strawberries covered.
Place the cookie sheet in your freezer for about 1 hour so the strawberries can set up.
After the chocolate has set up, bring the saucepan back to a boil, then turn off the heat and in another metal bowl, add the white chocolate chips and cream cheese frosting. Stir until the chips are melted and smooth.
Using a fork, drizzle the cream cheese over the strawberries.
Place them in the freezer again for an hour to let them set up again.
Take them out of the freezer and ENJOY!
Notes
There are different ways to melt chocolate, this what I like to do, but you can do a different way if you like to do it that way.
Nutrition Information:
Amount Per Serving:
Calories:

0
This post was most recently updated
I want to hear what you have to say about this recipe that is on
SEDUCTION IN THE KITCHEN!
Let's get this conversation started! What do you think of this recipe?