Orange Roughy With Mandarine Napoleon Beurre Blanc combines a Julia Child recipe with Mandarine Napoleon for a great recipe.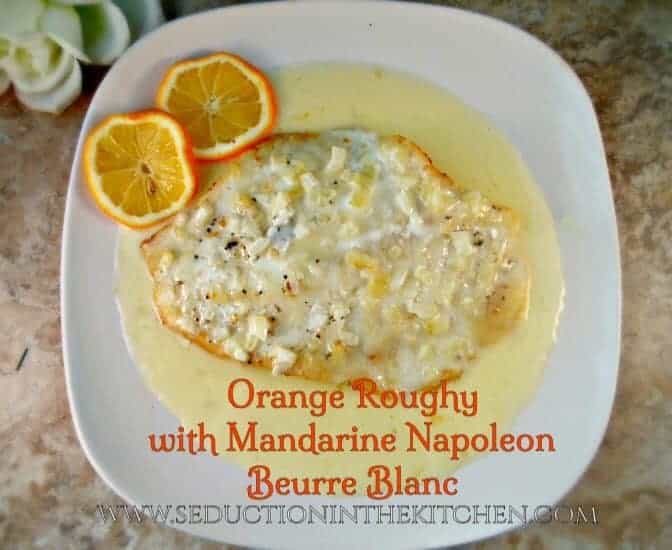 Blogging
S
omeone asked me "How did you get into food blogging?" Well, About 5 years ago I think it was, a movie was out called, "Julie and Julia." It was about a blogger named Julie whole blogged her way through Julia Child's cookbook, "Mastering the art of French Cooking."
Admittedly I was also at a low point in my life. I was dealing with acceptance of my divorce and everything my ex-husband had done to me. I had started finding myself again, so to say. In that process, I must have watched that movie about 100 times.
Suddenly, I realized, why can't I do that? I love to cook, why not do a blog about it. So I dived in started finding Dee through the art of blogging.
I made mistakes with that first blog, but I have learned what to do and not do. So when I took a break and decided to come back to blogging, I knew what to do, and I think that helped me with the success of Seduction in the Kitchen.
One of the things I had in common with Julie from that movie, besides a love of cooking, as I am a huge fan of Julia Child's as well. She is a cooking icon of mine. I think why she is adored by many was her presence she had. She was entertaining, but she wasn't afraid to try things and if it didn't go quite right, it wasn't a disaster for her. She made cooking look so easy and fun.
Orange Roughy With Mandarine Napoleon Beurre Blanc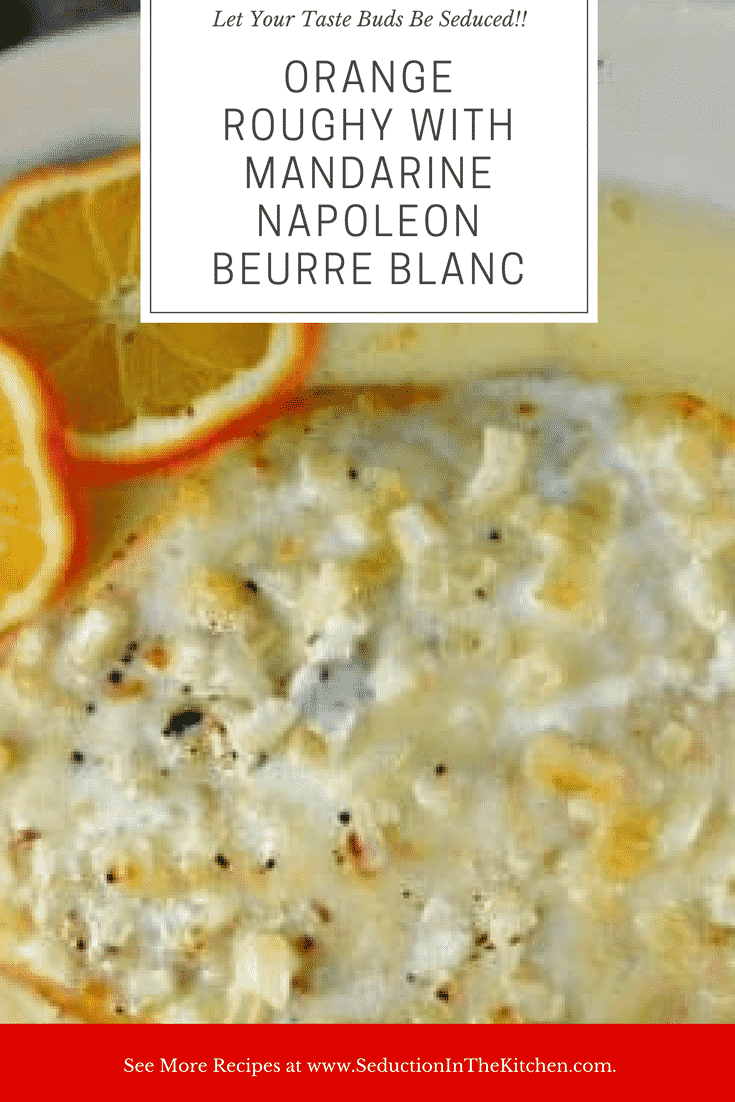 I have always loved trying different world cuisines recipes. I have never attempted a French recipe by Julia Child. Our supermarket was having a huge seafood sale, and I saw a beautiful piece of Orange Roughy.
I thought instantly of the beginning of Julie and Julia.  This fish dish is being brought to Meryl Streep who was playing Julia Child, and she mumbles "butter." Later in the movie, they talk about beurre blanc. I decided I want to make Julia's beurre blanc for this fish.
Something interesting I discovered as I was trying to track the recipe down on Google, there were different versions of it. Then I saw this image on Google:
This is what I found interesting: in almost all the "recipes" that are Julia Child's beurre blanc that say to do vinegar and wine.  A few also have the lemon in it as well.  Plus there was some that call for heavy cream with the butter.
However, looking at this recipe that Julia Child sent her sister it says "white wine vinegar". It also says  "if it isn't available to do a vinegar and a wine." Plus, no recipe I found mentions stock, this recipe has a stock option.
So I got to thinking, I knew I had white wine vinegar. I want to use this recipe as a base, plus I wanted to incorporate that stock option.  Plus I want to do the "Seduction in the Kitchen" twist on it.
I knew I had the Mandarine Napoleon, which is French. Now do not laugh, but I asked that Ms. Julia Child to please guide me from above so that I could do her recipe proud with my twists. I think she did help me. This recipe came out so divine, it was pure pleasure to my taste buds.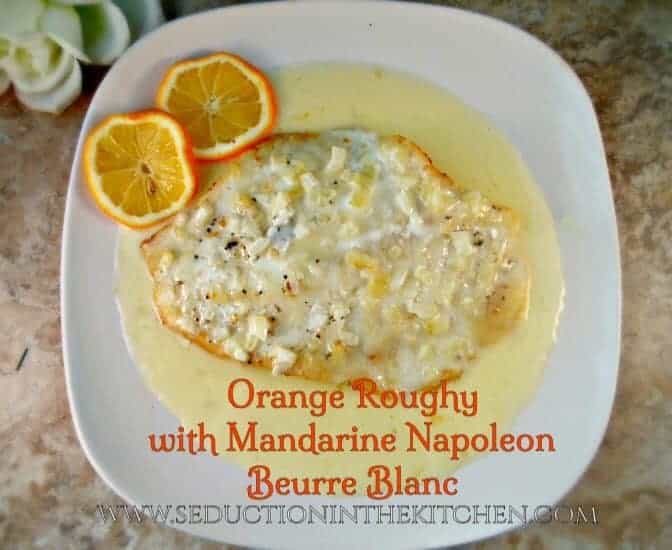 Check out these recipes: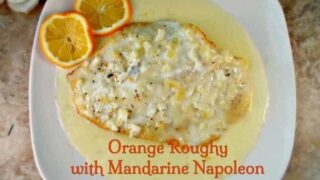 Yield:

1
Orange Roughy With Mandarine Napoleon Beurre Blanc
Julia Child was the master of French cooking. Mandarine Napoleon is the Emperor of French liquor, together these two elements make for a great recipe from Seduction in the Kitchen.
Ingredients
1 Tablespoon finely chopped shallots
1 tablespoons stick of cold unsalted butter, sliced into
1/4 cup of heavy cream
1/4 cup chicken stock
1/4 cup white wine vinegar
1/8 Tablespoon salt
1/8 Tablespoon white pepper
1 Tablespoon Mandarine Napoleon
1 large Orange Roughy Fillet
lemon pepper salt
Instructions
In a saucepan, heat the shallots in the stock on medium low. Let it cook for about two minutes.
Add the vinegar, and cream. Whisk it with the stock. Add one piece at the time, the butter. As the butter is melting into the vinegar mixture, start whisking it together.
Let it cook for about 2 minutes as you keep whisking the sauce.
Add the Mandarine Napoleon, and season with the salt and pepper. Whisk it one more time, and let the sauce cook for one more minute.
Take the sauce off the heat.
In a shallow cooking pan, place the fish, season it with a little lemon pepper.
Pour the sauce over the fish, but reserve about 1/4-1/2 cup of the sauce for finishing. Cover with foil the pan.
Place the pan in a oven that has been preheated for 400F degrees. Let the fish cook for 10-15 minutes.
The fish will be done when it flakes very easily with a fork.
Place the fish on a plate and drizzle the remaining sauce over it, then ENJOY!
Nutrition Information:
Amount Per Serving:
Calories:

521
Total Fat:

36g
Saturated Fat:

21g
Trans Fat:

0g
Cholesterol:

241mg
Sodium:

1001mg
Carbohydrates:

9g
Fiber:

1g
Sugar:

5g
Protein:

38g
This post was most recently updated
I want to hear what you have to say about this recipe that is on
SEDUCTION IN THE KITCHEN!
Let's get this conversation started! What do you think of this recipe?