Frushi is a fruit sushi. This fruity appetizer is served at Walt Disney World's Epcot during it Flower and Garden Festival.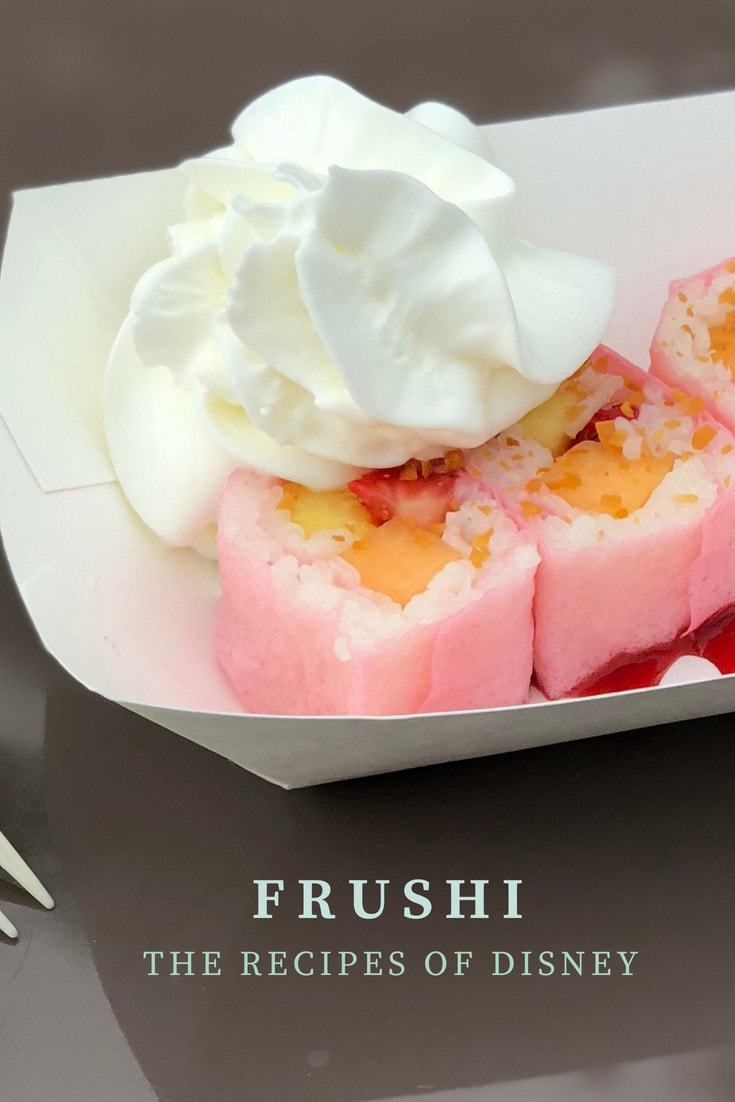 The Recipes Of Disney
I have officially moved out of Ohio. I will be moving to Orlando very soon. Since I am finally doing a dream of mine, to live in Florida.
With that, I am a Disney fan. I had The Recipes Of Disney for a very long time on Blogspot. I have never done anything with it, it just sits there. Yet The Recipes Of Disney became somewhat popular. Facebook it has over 4000 fans.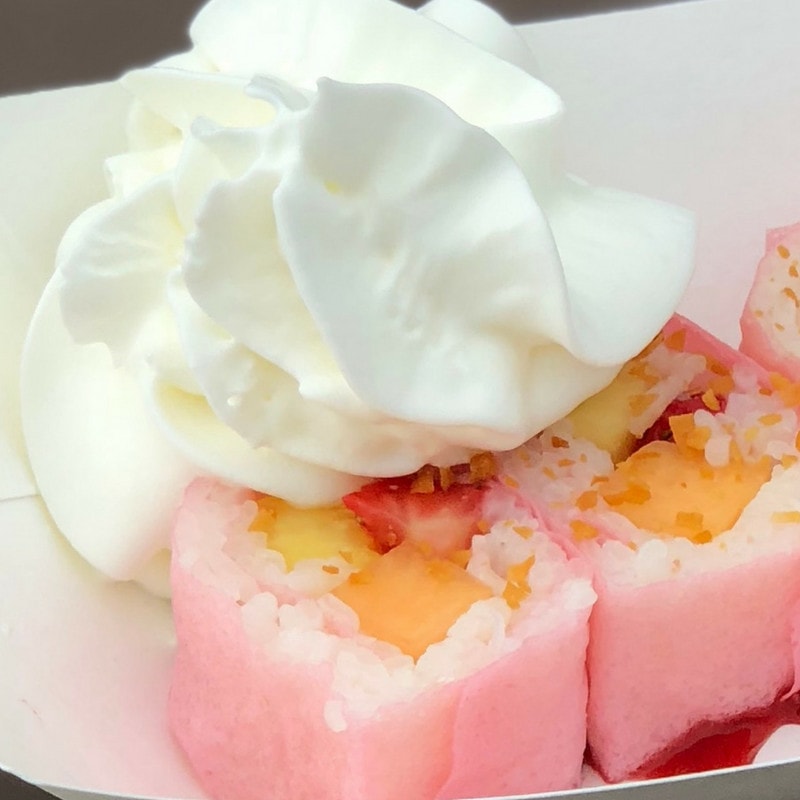 Disney Blog
So since I will be living close to Disney World. I decided to breathe life into The Recipes Of Disney. Reinvent it on WordPress. Give that Disney blog new life.
Disney Recipes
The majority of The Recipes of Disney will be recipes, like this Frushi. I do want to have it evolve a little more into a Disney dining blog. Also have maybe some Disney travel tips on it as well.
After all, I do have this massive collection of Disney recipes. It is time they get a proper home. It will be easier now that I will be in Florida and can nice photos of the food in Walt Disney World Resort area.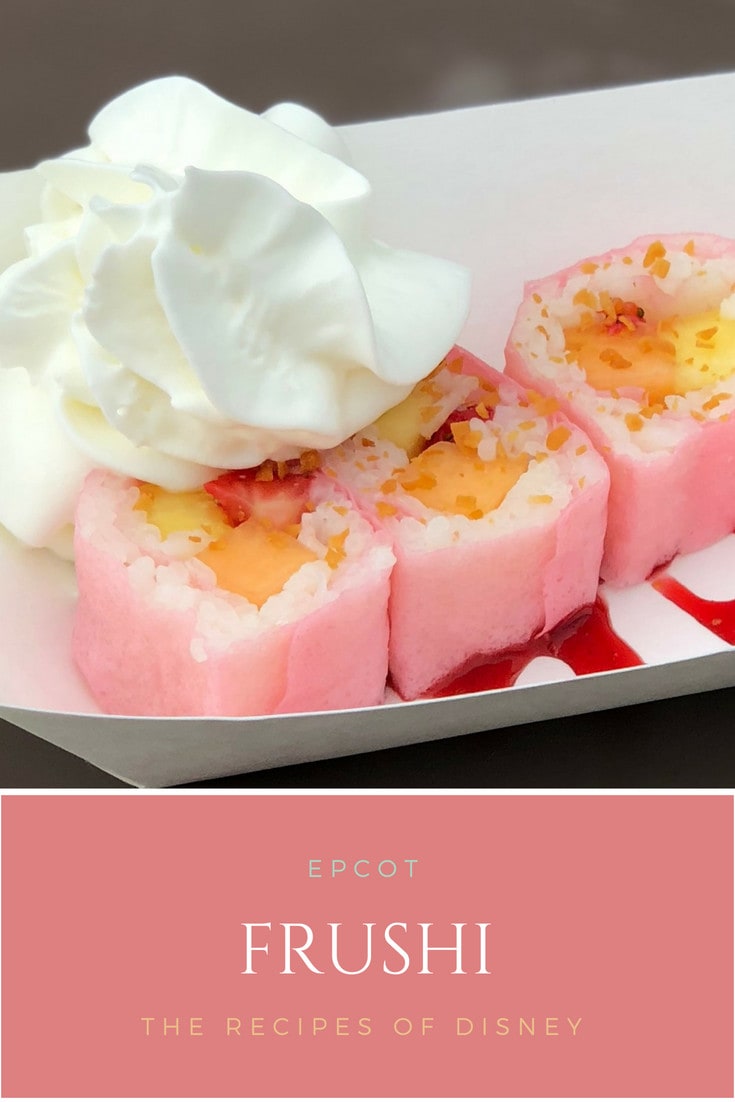 Frushi
Let's talk Frushi. When I first took the photo of this fruit sushi, I was on vacation. A Disney food blog was in the back of my mind, but I had not thought to take photos of the Frusi to put into a blog. This was more of an Instagram photo of Frushi.
Fruit Sushi
I decided to do the soft launch of The Recipes Of Disney and decided to use this fruit sushi photo I took back in May. Why? When I move down there in the next few months, Frushi will not be at Epcot. This Fruit sushi is available during the Flower and Garden Show Epcot has annually.
What Is Frushi?
What is Frushi at Epcot's Flower and Garden Show? It is sushi but it is made with fruit instead of raw fish! I can tell you this Disney recipe is incredible!
For the Frushi recipe please check out The Recipes of Disney to see how to make this fruit sushi. I welcome any suggestions you have on Disney recipes or Disney travel you love to see on The Recipes OF Disney!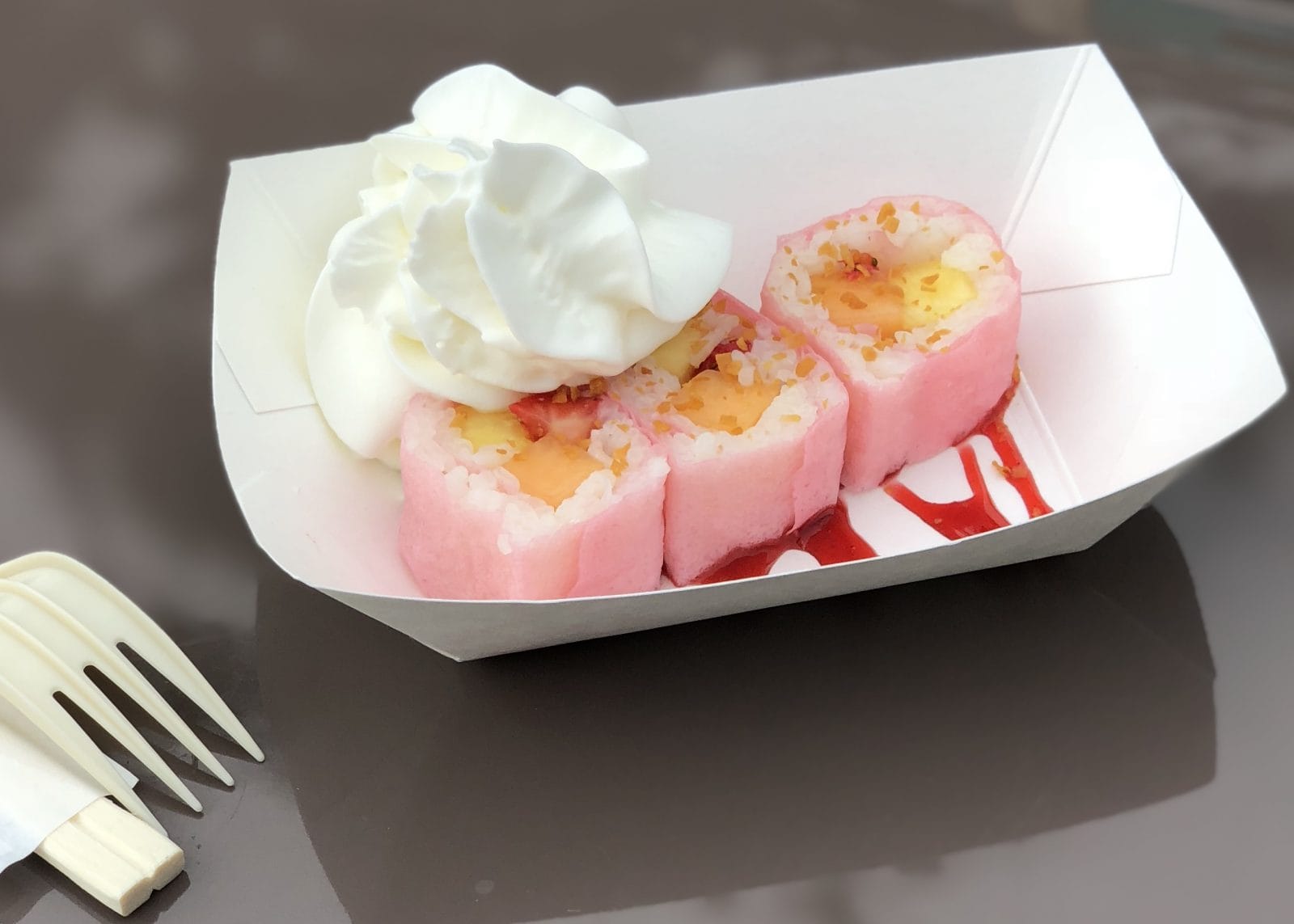 [convertkit form=785110]
This post was most recently updated
I want to hear what you have to say about this recipe that is on
SEDUCTION IN THE KITCHEN!
Let's get this conversation started! What do you think of this recipe?