Disclosure: This post may contain affiliate links.
You are here:
Home » Slow Cooker » CrockPot Apple Cider Spiced Ham: Sweet and Spicy Ham
Crockpot Apple Cider Spiced Ham is a tender ham with a spiced apple cider glaze that will have your mouth watering. Slow roasted in the slow cooker to bring out the best flavor in the ham.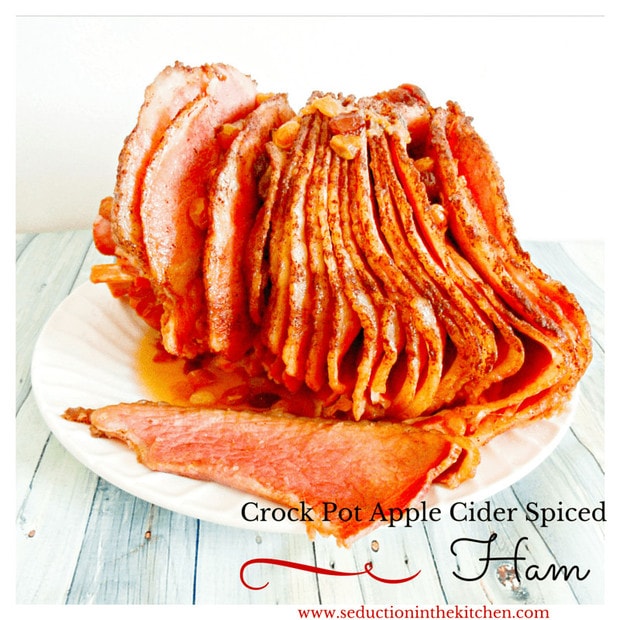 New Beginings
Easter will be here soon. Easter/ Passover, both are religious holidays, and each has their own symbolism within them. Both also have something in common, aside from the religious meanings. That common thread is both are new beginnings.
I write on Seduction in the Kitchen a lot about how change is good. New beginnings are also good. It is fitting that both these holidays are in the Spring. Springtime is also new beginnings.
I am starting my new beginnings. I have some changes I made that will be new beginnings for me. One is I am happy to announce that I have partnered with a new recipe submission site called Recipentrest. It is open to everyone who loves recipes. We still have a few bugs to work out, but it is now open to everyone. Please check out this recipe submission site that I am so proud to be a part of.
I also have a few other new beginnings in my life, but not quite ready to talk about quite yet. I am happy that these new beginnings will be new chapters in my life. I know they will be good chapters, no matter what the outcomes that may come from them.
CrockPot Apple Cider Spiced Ham
I like using my slow cooker to cook in over the weekends. Hamis maybe something you may not think of as something that you can cook is a slow cooker. Well, let me tell you this, cooking a ham in the slow cooker actually makes the ham so tender, it melts in your mouth.
I first made this CrockPot Apple Cider Spiced Ham actually at Christmas. As you might recall, I ended up spending Christmas in my apartment alone instead of going to PA. The weather and work schedule just did not make it possible to go and spend the holiday with my family. Like always, I made the best out my situation, which included creating my own dinner, which was this Apple Cider Spiced Ham dinner.
I had a base recipe that called for using apple cider. My mom, when she makes ham, she makes a glaze with ginger ale, mustard, brown sugar, and cloves. I wanted to do something similar but with apple cider. So I took this apple cider recipe and just used as a base, but ended up doing it my way and in the slow cooker.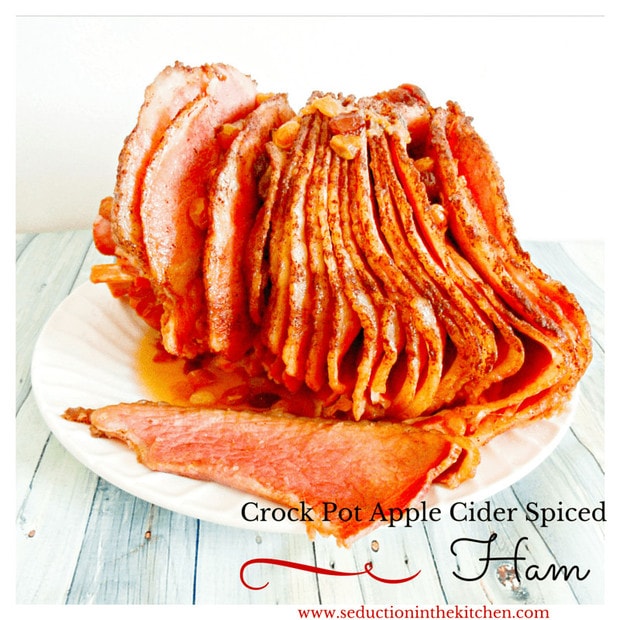 Check out these recipes:
Products from Amazon.com
‹
›
#Crockpot #AppleCider #SpicedHam is a tender ham with a #spicedappleciderglaze that will have your #mouthwatering #Slowroasted in the #slowcooker to bring out the best flavor in the ham. https://goo.gl/Ty5FQD #recipe #yummy #slowcookerecipe
Click To Tweet
XOXO