This post was most recently updated
Citrus Avocado Shrimp Cocktail is citrus-infused shrimp with an avocado sauce makes for a Red Carpet Party Appetizer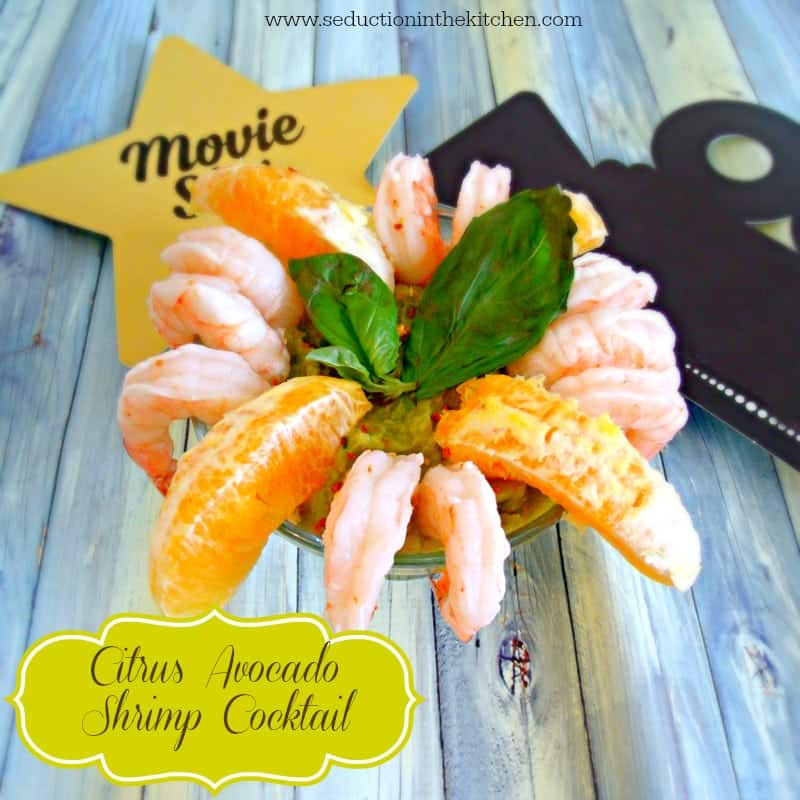 Red Carpet
We are in the middle of red carpet season. Now it is the Oscars turn for the red carpet treatment. Oh the Oscars, it a fun night for the stars. They dress up, wear beautiful designer gowns and jewels that cost more than most people homes.
Still, it is fun to see what the stars wear down the red carpet. Some you are with envy, you want that dress. Others you wonder "did they look in the mirror? Why did they decide to wear that??" I think, personally, it would be fun to be a stylist for a major star, you get to go on shopping trips, buy them clothes, any more and maybe they are nice and let you have items they don't want anymore.
I admit I am a fan of old Hollywood. That golden age, when there was this elegance in the air. I love to embrace my inner Elizabeth, Marilyn, and Audrey. They have this glamorous, innocent, sex appeal, that isn't trashy. They are my icons. If I could travel back in time, I would love to walk the red carpet, in a simple dress, a string of pearls and the beauty like Liz Taylor.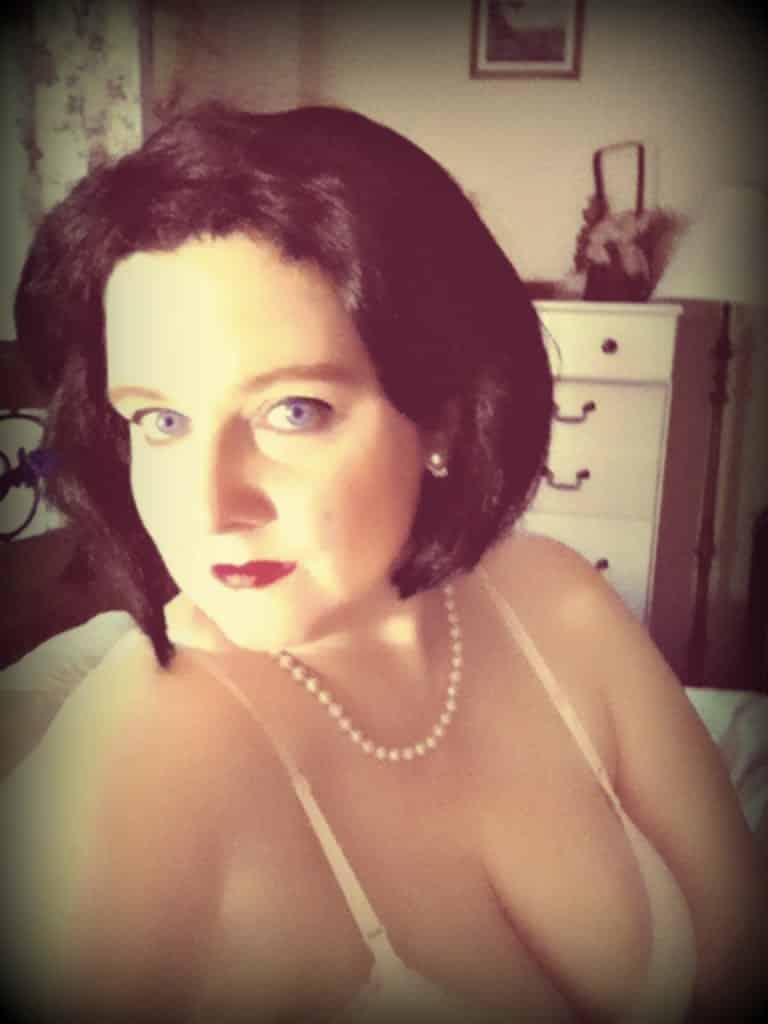 Would that not be cool? To be on the red carpet back in the golden age of Hollywood. I know many other people that love that time frame as well. What is it about that era that seems so magical?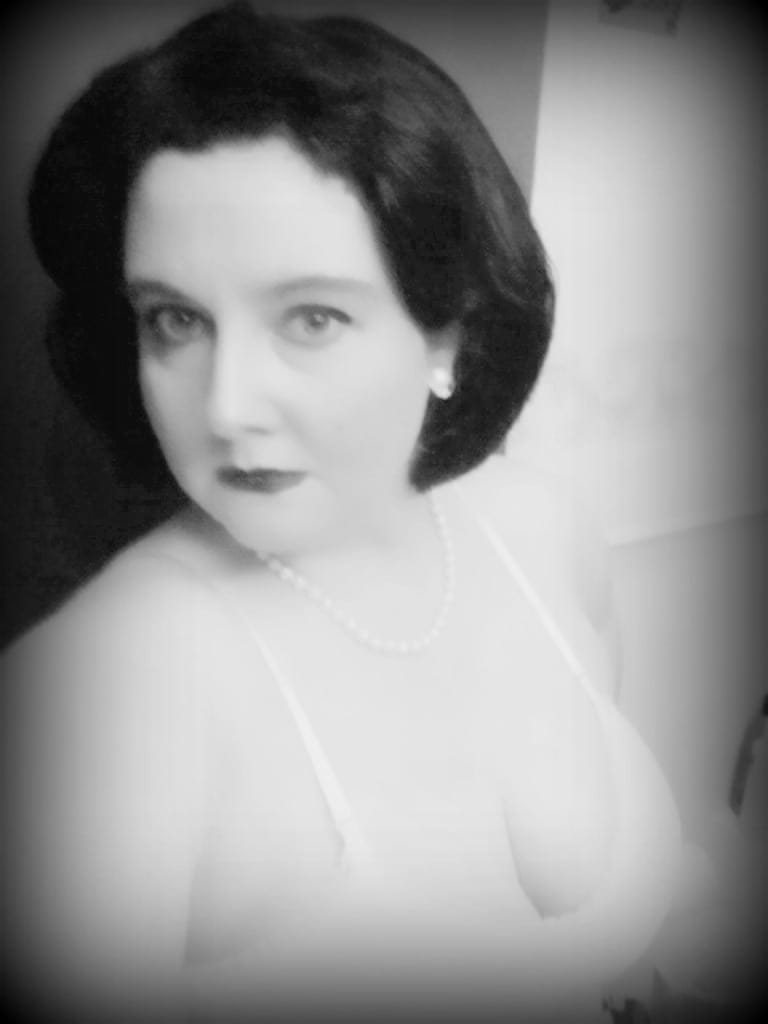 If you could be on the red carpet, what area would you go? Is it Today's era, or maybe it is the early 30's, or maybe the 70's is more your cup of tea. For my it the 50's and early 60's. As I said I am a big fan of Marilyn Monroe, Elizabeth Taylor, and Audrey Hepburn. Can you not tell?
Citrus Avocado Shrimp Cocktail Recipe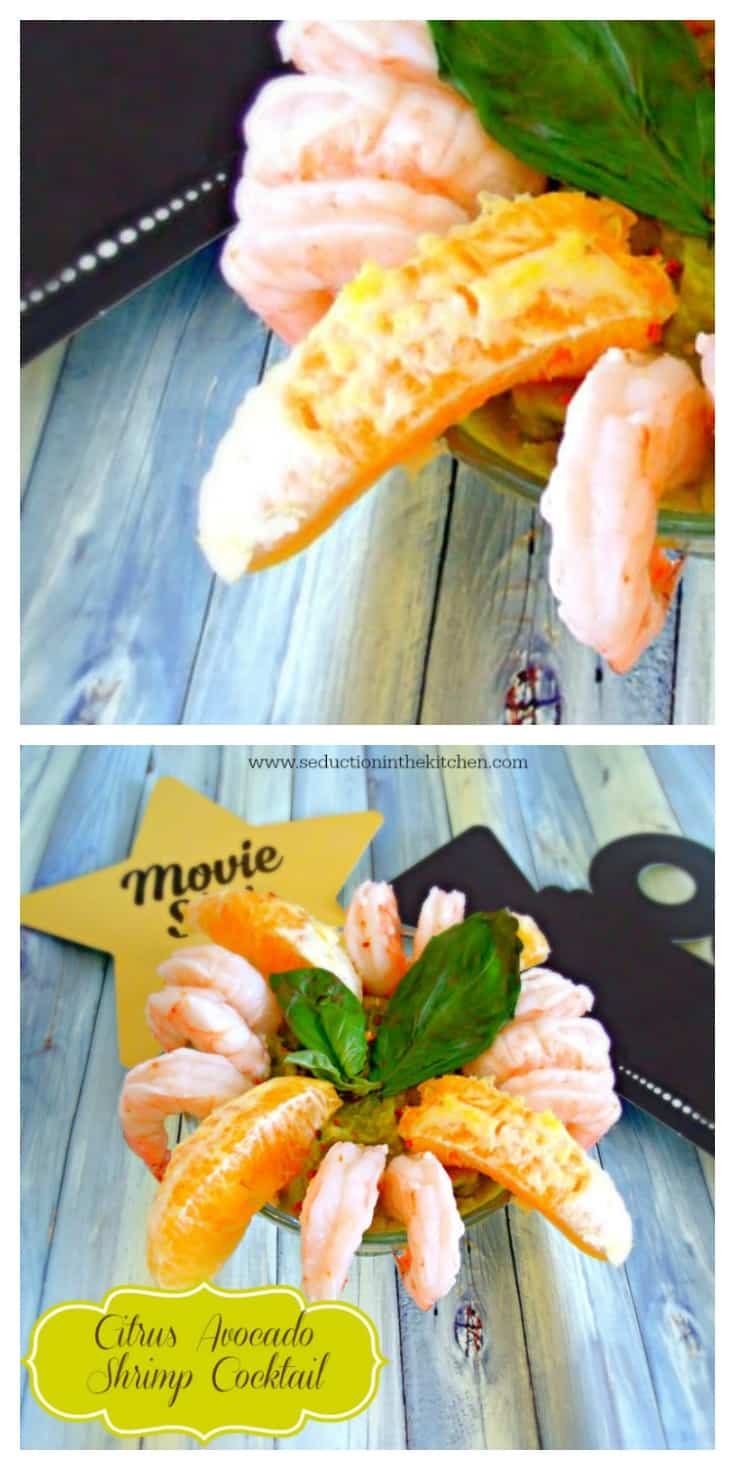 When I heard that Sunday Supper was doing this week's theme of Red Carpet Party, I wanted to have fun with the post. So I put on my best Elizabeth Taylor. Truth be told I would have done a Marilyn Monroe and Audrey Hepburn, but this was a crazy week with work.
Plus most the week I was in Pa with my parents because I am still doing that bi-state living for work. It is coming to end soon. Next week is the last week of it finally. So no, there wasn't time to gown up and have a little fun like I wanted to for this post. So, Elizabeth, is you have to settle for.
Any star-studded event, there is always shrimp cocktail. Being a big seafood lover, I wanted to take shrimp cocktail to the next level. My thoughts in this Citrus Avocado Shrimp Cocktail is to make it something that a celebrity would love to at a gala event, like the Oscars.
I do have other recipes that would be celebrity worthy, like Mushroom Purses. There is just something elegant about shrimp. It just screams I am celebrity worthy.
I had this citrus cold shrimp appetizer at a restaurant recently. That was the inspiration behind this Citrus Avocado Shrimp Cocktail. I wanted to do something other than a tomato-based sauce. Well, avocado and shrimp go well together, that was when I started to play around and got this amazing little red carpet treatment.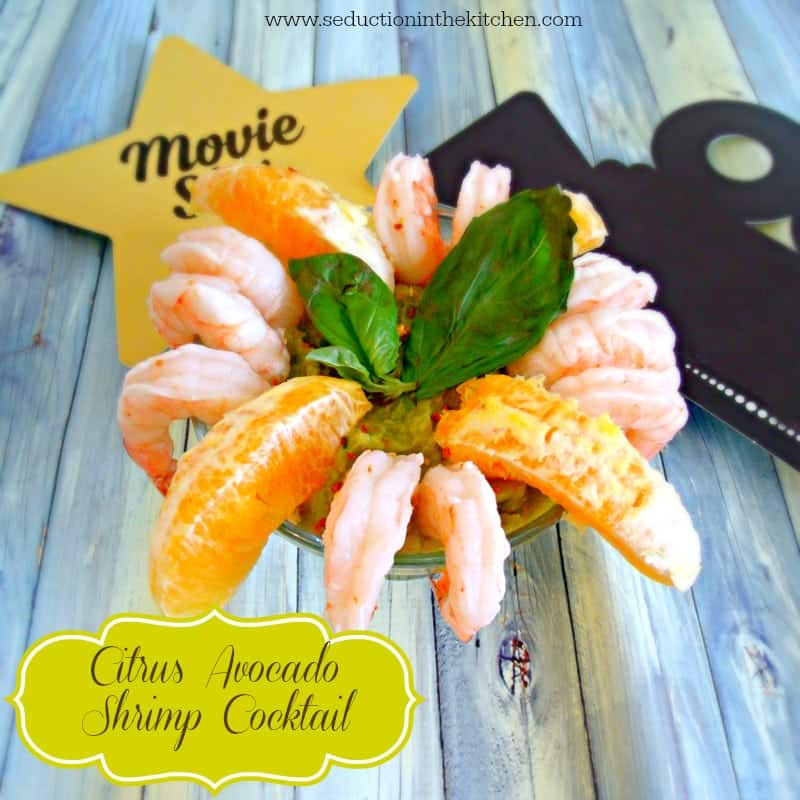 Yield:

2 people
Citrus Avocado Shrimp Cocktail #sundaysupper
A citrus-infused shrimp with an avocado sauce makes for a Red Carpet Party Appetizer for #SundaySupper. A recipe from Seduction in the Kitchen
Ingredients
1 lb large cooked shrimp (31/40 count peeled with tails)
1 cup ⁄3 extra virgin olive oil
1 cup ⁄3 white wine vinegar
2 large shallots (minced)
2 teaspoons Dijon mustard
2 teaspoons orange zest
1 teaspoon ⁄2 salt
1 teaspoon ⁄2 dry crushed red pepper
2 large navel oranges (peeled and sectioned)
1 tablespoon lime juice
1 tablespoon lemon juice
3 tablespoons chopped fresh basil
3 large avocados
1 green onion (chopped finely)
1 clove garlic (chopped)
salt
5 ounces whipping cream (unsweetened)
3 tablespoons extra virgin olive oil
2 tablespoons reserved citrus marinade
Instructions
Whisk together olive oil with white wine vinegar, lemon, and lime juice, shallots, Dijon mustard, orange zest, salt, dry crushed red pepper, chopped basil.
Reserve 2 tablespoons of the marinade and pour mixture into a large zip-lock bag, add shrimp, seal bag and turn to coat.
Chill 3 to 8 hours, turning occasionally.
Drain shrimp mixture.
Peel avocados, remove the pits.
Add the avocado to the blender with green onion, garlic, olive oil, the reserve marinade and cream. Puree it till nice and smooth.
Spoon the avocado sauce into a cup,
Peel the oranges and segment it.
With one of the segments, rub the orange around the rim. Then alternating the shrimp and orange slices around the rim.
Then serve these up and ENJOY!
Nutrition Information:
Amount Per Serving:
Calories:

180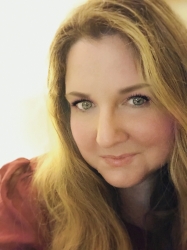 Latest posts by Deanna Samaan
(see all)