Citrus Ahi Tuna with Pineapple Kiwi Salsa, a dish that is full of citrus flavor with this tropical pineapple salsa that makes it burst in your mouth. Best of all it is healthy as well. A recipe from Seduction in the Kitchen.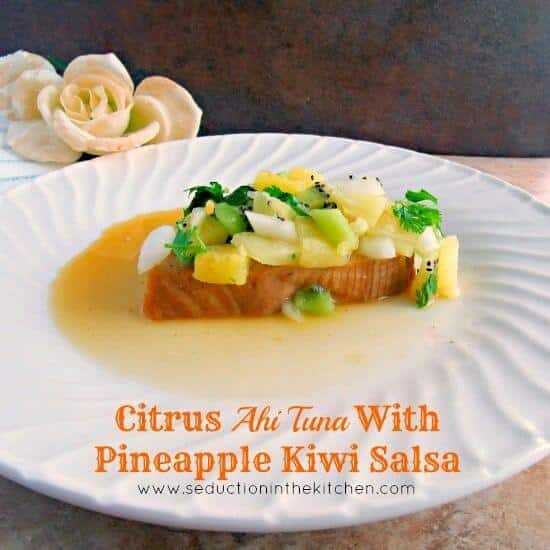 I went on a date recently. It was ok, but he brought up something I am always hearing from these guys, "Deanna, your so beautiful if you lose weight you be a knockout." I get tired of hearing this. I eat healthily, I am on a perpetual diet, I have the hardest time losing weight. I have an hour glass figure. I wish guys would see me for me and not judge me by my weight.
As you know I moved recently, and something inside me seems to have changed with this move. I have a new view on things in life. It like I been saying on here "change is good." I am like most people when comes to losing weight, I rely on an excuse not to do it.
So, once again, I am going to try and lose weight again, So healthy eating I will once again be doing. One thing that is good, my new apartment has stairs I have to take every day, no elevator. So that will help me so much in getting in 5,000 steps each day. I have to use these steps to enter and leave my apartment but also to do my laundry since my washer and dryer is on the lower level of my apartment.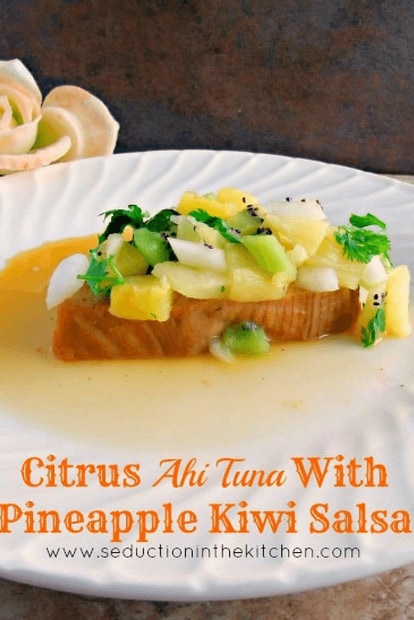 Why do I want to go at it again? Well, I turned 39. This is my year to make huge changes in my life before I turn 40. This is the year of Dee.
I do want to lose weight, in fact, I always see myself as smaller than what I really am. It usually takes someone, like a guy to say this famous line to me: " You are gorgeous if you lose weight, you be a knockout."
I should not let that get to me, but let's face it, it physical attraction that attracts a guy. We love to say it on the inside that counts, but come on, we live in a very shallow world, in order to know how someone is on the inside we go by what we see on the outside first. Though I will admit I do have a crush on a guy I met, we went out once.
He said he wants to have dinner at my new place once I am settled in. I know not to get my hopes up, Let's just say got a feeling he isn't that interested in me and got a feeling he being nice about it, that it too is my weight. He is huge into diet and exercise, that kind of my clue there, that and took him since July to ask me out again.
Anyway, so let's get healthy again, by Christmas I want to lose 20lbs. I know I can do it. A good start is eating nice lean proteins. I love to fish, especially tuna. What is nice about fish is, yes it is healthy, but you can flavor it so it doesn't get boring. That what I like about this Ahi Tuna recipe. It got a nice citrus flavor to it, then topped off with the pineapple salsa. Wow, it will set your taste buds dancing. Best of all, it is a healthy recipe, but full of flavor.
Yield:

4 servings
Citrus Ahi Tuna with Pineapple Kiwi Salsa
Citrus Ahi Tuna with Pineapple Kiwi Salsa, a dish that is full of flavor and is healthy as well. A recipe from Seduction in the Kitchen.
Ingredients
Marinade
2 cups orange juice
1 tablespoon fresh lemon juice
1/4 teaspoon ground ginger
1/3 cup brown sugar
3 tablespoons soy sauce
1/4 teaspoon Worcestershire sauce
2 1/2 tablespoons cornstarch
Salsa
1 pineapple (peeled, cored, and diced)
2 kiwi fruits (peeled ad diced)
1 red onion (diced)
2 tablespoons cilantro (finely chopped)
2 lbs Ahi Tuna Steaks
Instructions
In a small sauce pan, combine the orange juice, lemon juice, ginger, brown sugar, soy sauce, and the Worcestershire sauce together.
Bring the sauce to a boil over medium heat and then add the cornstarch to thicken it slightly. turn the heat down and let the sauce simmer for about 5 minutes. Take off the heat and let it cool.
When the sauce is cool, reserve about 1/2 cup the sauce, Add the Ahi Tuna to the remaining sauce. Cover and let sit in the fridge for about 1-2 hours, or over night if you prefer. The longer the fish marinates, the stronger the flavor of the citrus it will have.
As the fish is marinating, you can prepare the salsa. Combine all the ingredients for the salsa, and let sit in the fridge till your ready to use it.
Pre heat the oven to 425, in a baking pan place a sheet of foil. Place the tuna in the center of the foil and spoon some the marinade over the tuna. Bring up the foil around the tuna to form a packet.
Bake in the oven for about 10-15 minutes. Take the tuna out the oven and open the packet carefully, so you will not get burned. The fish will be flake very easily when it is done.
Place the Ahi Tuna steak on a plate, top it off with some the pineapple kiwi salsa, then drizzle some the reserved sauce over it, then ENJOY!
Nutrition Information:
Amount Per Serving:
Calories:

325
I want to hear what you have to say about this recipe that is on
SEDUCTION IN THE KITCHEN!
Let's get this conversation started! What do you think of this recipe?