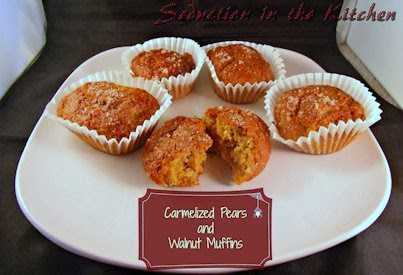 It is funny how people can measure success. Some it is by how much money they earn, others it by the amount of people they know, and there are a few it is by just getting through a day. Those are all the various ways to measure your success.
Blogging, many measure success in how many read their blogs and some it is by how much revenue can be earned from it. For me, a successful blog is just having 1 person read it. That is a success. That is how I am, that is how I think, but I didn't always think like that. I learned to think like that after having things happen in my life that made me take a step back and appreciate all the little things in life. Truthfully, it learning that from your own life experiences that make you realize, no matter what, you are a success.
So why am I being so melancholy? It is breast cancer awareness, I have seen all angles of it, from someone that was diagnosed to ones going through the battle, to ones that are losing the battle, to ones that have lost. When you're around that, it makes you realize what true success is. I knew someone who after all her chemo treatments she overcame with joy that the first bite of food, many months later actually tasted like food, not chemicals. I watched her eyes light up with the joy as she proclaimed, "Oh my this tastes like a sandwich!" for months everything tasted like chemicals, that first bite of food tasting like food was something she truly appreciated and was relieved at her success at beating breast cancer. It was just a reminder to her she was successful.
We need to sometimes take pride in these small things like that to remind us of our success instead of large materialistic things. They are just things, they really have no value, but to take pride in those small victories, like having a sandwich taste like a sandwich, those are priceless, they have a true value.
Not all of us have a cancer diagnosis, so we would not understand maybe that sandwich victory. So try something new, truthfully trying something like a recipe from scratch can give you a satisfaction like that too. Why because you tried something, you did not take a shortcut, you went back to the basics, and you created something and it turned out. That is a success.
That is kinda what these muffins I made were to me, a success. Yes, I make things all the time. Each time I make something, like muffins, there is always a chance they will not turn out, or they will not taste right, and they are a failure. When I did fresh muffins in the past I end up having dry muffins, Muffins and me we don't get along. I never give up trying, I wanted to do something that is more healthy, using very little oils. A big risk for something that not always successful with. I took advice, I studied a few things, and finally came up with a success.
Yield:

12 servings
Caramelized Pear and Walnut Muffins
A tasty, healthy muffin with pears and walnuts. A recipe from Seduction in The Kitchen.
Ingredients
1 cup ground walnuts
1 1/3 cup all-purpose flour
1 1/2 teaspoons baking powder
1/2 teaspoon baking soda
1/2 teaspoon salt
2/3 cup packed brown sugar
2 tablespoons vegetable oil
2 teaspoons vanilla
1 6 ounce carton vanilla yogurt
1 large egg
2 D'Anjo peeled pears (chopped)
1 Bosc peeled pear (chopped)
2 teaspoons pumpkin pie spice
3 tablespoons butter
1/4 cup heavy cream
1 tablespoon sugar
1/2 teaspoon cinnamon
Instructions
First melt butter in a pan and fry the pears for about 2 minutes, stirring constantly.
Next, take 2 tablespoons of the brown sugar out the 2/3 cups and add it to the pears in the pan, mix it and let the pears cook in the buttery brown sugar for about a minute.
Add the heavy ream and pumpkin spice to the pears and continue to let it cook until the cream is reduced slightly it be about 3-4 minutes.
Combine the walnut, flour, baking powder, sugar, and baking soda together.
Add the pears to the flour mixture, and using a masher mash the pears into it. Don't worry about mixing it into the mixture you just want lightly mash them and incorporate them into it.
Then, add the yogurt, egg, oil, and vanilla to the the pear flour mixture and mix well. (I also added a 1/2 teaspoon of pumpkin pie spice to it as well, I wanted a bit more spice to the mixture)
Fill the muffin liners about 2/3 way full with the batter. Then combine the cinnamon and sugar together and sprinkle on top the muffins.
Pre heat the oven to 400 degrees and bake the muffins for about 20 minutes. Test them to make sure the tooth pick comes out clean.
Take out the oven and let cool and then ENJOY!
Nutrition Information:
Amount Per Serving:
Calories:

180
This post was most recently updated
I want to hear what you have to say about this recipe that is on
SEDUCTION IN THE KITCHEN!
Let's get this conversation started! What do you think of this recipe?